about time i started a thread to document my build in on here, showing what ive been up to, and offering oportunity for people to chip in advice and comments, good and bad.
a few years ago we where given this car, a scruffy 1600 ss1 unfinished project, it had been painted purple, badly, and had one sill replaced by Hayling island scimitar specialist i think, we set to stripping it back to a bare tub and chassis (we didnt seperate the two.) giving it a fresh coat of paint, replacing the other sill, and patching up a few other bits.
this is the earlyest picture i have uploaded:
we stuck on some twin 40s and a mild cam, it made about 110hp on the rollers in this spec:
in a rushed week we finished it off bar a few cosmetics, MOT'd it, and arrived at curb. my brother on the track in it.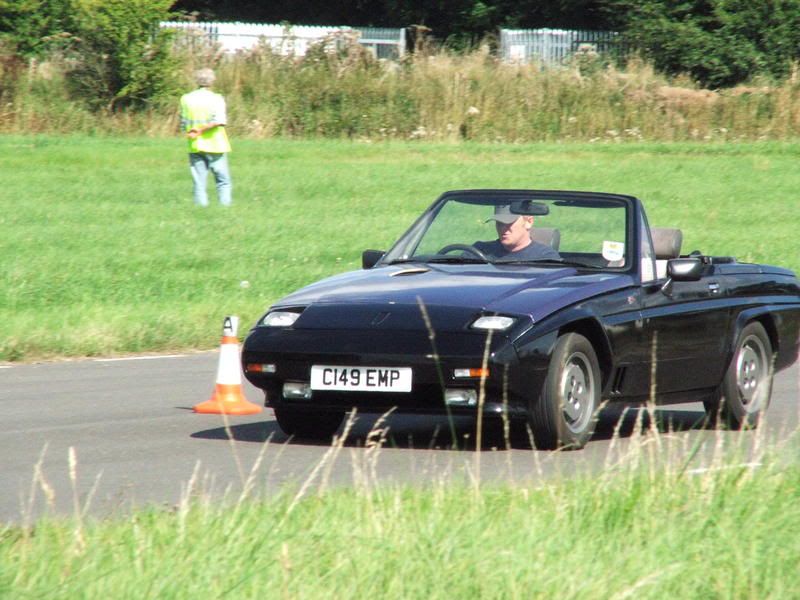 when the MOT and tax ran out we decided it needed more grunt, the head was taken off, and it got put in the shed for a year or two, until i dug it out and decided to go sprinting!
at this stange it got a stage 3 big valve head amongst various other tweeks: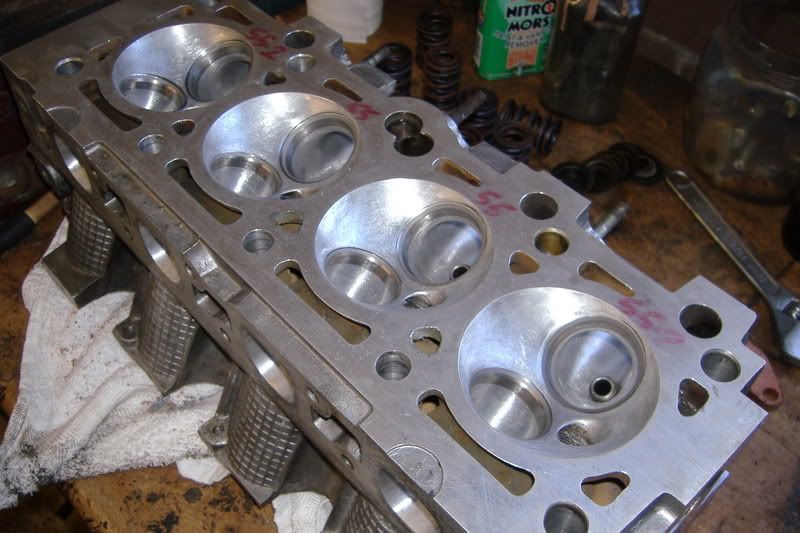 i then got it running well enough to get an MOT on it, and used it for a few months continueing the development, i have stripped it out a bit, fitted a bucket seat and harness, and started loweing the floor.
it currently stands at this:
hopefully i will get around to glassing the floor back in soon!
The current spec is something like:
-Stage 3 big valve head
-twin 40DCNF's
-late type exhaust manifold
-HD valve springs
-solid lifters
-CVH33 Cam
-poly bushed front end
-Avo adjustable coilovers on the back
-GW vented brakes (although this will probably change)
-Corbeau bucket seat
-15x7" BBS
-195 toyo proxes
there is a full 6 point cage on order, and hopefully by the time the season comes around it will have some lighter doors with perspex windows, and the paintwork will be tidied up a bit.
from there, i have a 1640 block waiting to be built up but we will see what happens with the engine, a light weight bonnet, loosing more weight out of it, and tidying up the paintwork are also on the cards.
from there we will have to wait and see, i will have a better idea of whats needed once i get out there properly.
hopefully i can be one of the fastest CVH powerd cars in the SSSC this season, but we will see!