This is a spin off from my project thread
HERE
.
Due to a leak on the turbo cooling pipes and what IMHO was quite a poor original design (and made fitting the turbo twice as difficult as it should be) I decided to fit some flexible cooling hoses. I couldn't find a kit for the S12 (CA18ET) engine with T2 turbo, so I took a gamble on set for the S13 (CA18DET) on eBay
http://www.ebay.co.uk/itm/Turbo-Oil-Wat ... 0876610574
(seller was kinugawa_turbo ).
If you're planning on doing this, you need to remove the turbo from the car and buy all the relevant gaskets (two exhaust manifold, one turbo to manifold, and one turbo to elbow)
Turbo to elbow (ebay
http://www.ebay.co.uk/itm/RENAULT-5-GT- ... 0109242938
)
Turbo to manifold (ebay
http://www.ebay.co.uk/itm/GARRETT-T2-TU ... 0515984386
)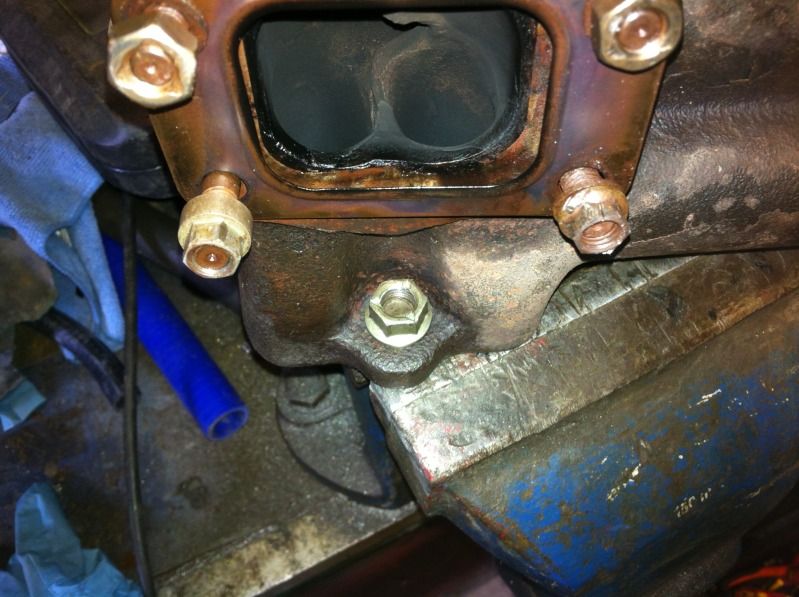 Exhaust (Nissan dealers part no. 14036-02E00 )
This is what arrived from Mr. Kinugawa:-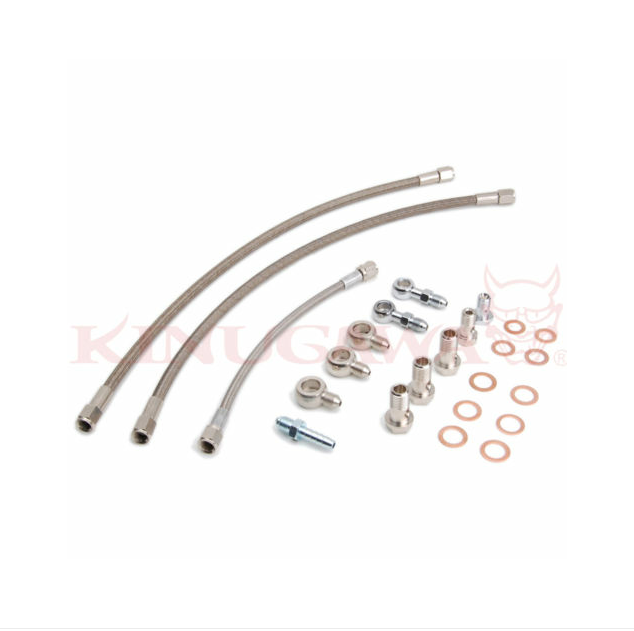 The only bits you actually need are the two large hoses, two of the banjo fittings and four copper washers.
This is how they bolt onto the turbo :-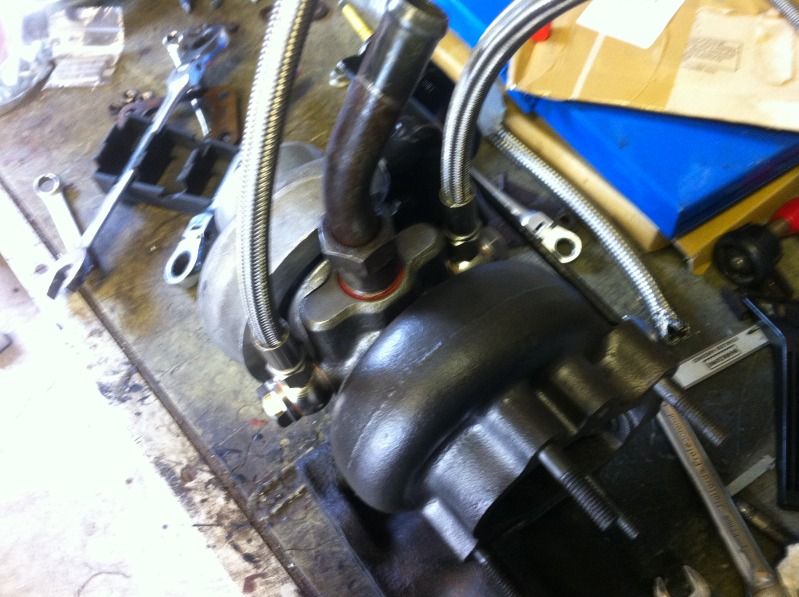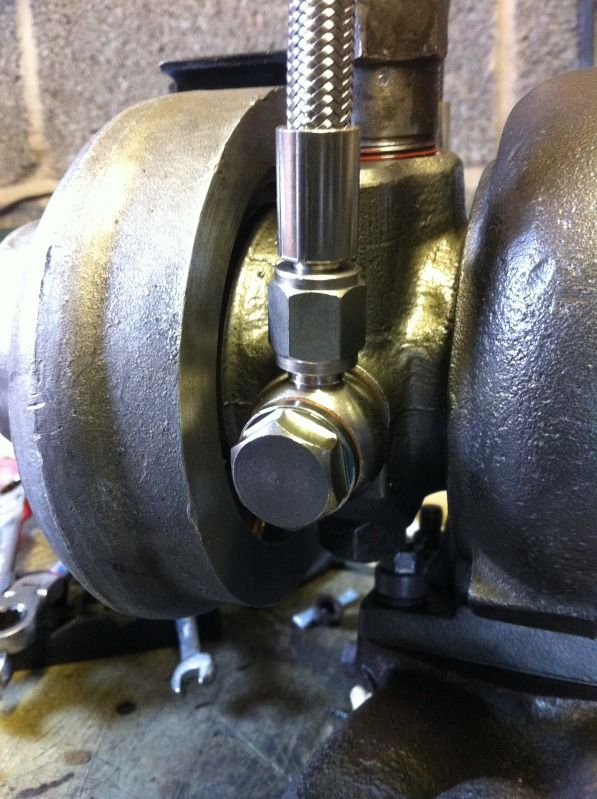 Obviously they need to connect up at the other end too....
You can see the original solid pipes here :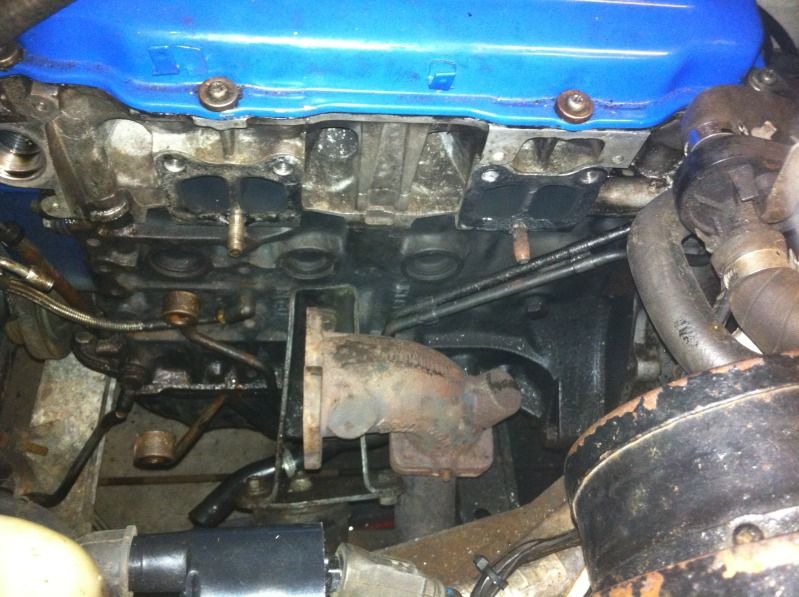 I cut these off just to the right of the exhaust port, and fitted the flexis to them using a variety of adaptors to get from AN4 (7/16) JIC to 8mm compression.
Adaptors shown here:-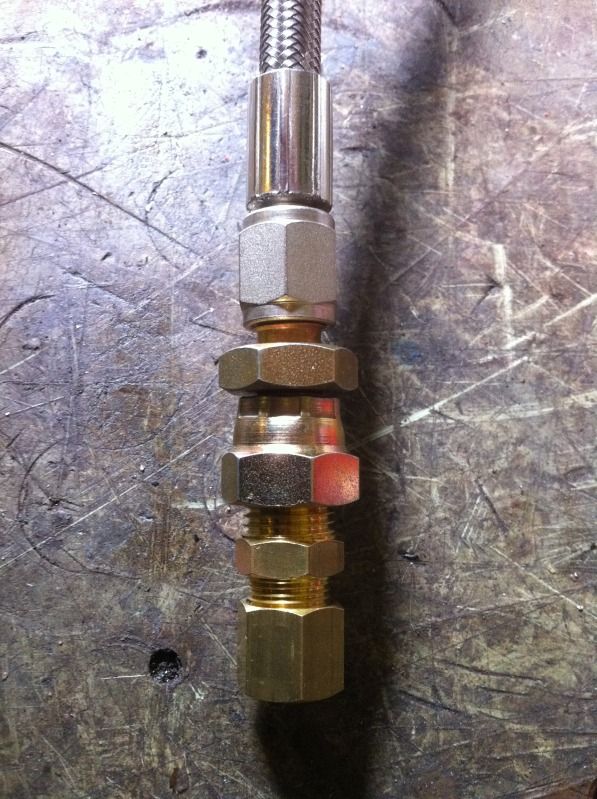 I can't remember what all the sizes were, but I'm sure an engineering shop would be able to work it out from the photos.
If I was doing it again. I'd probably have some longer flexis made up and eliminate the original solid pipes completely. I think fitting these end pieces straight into the rubber hoses (near the inlet manifold) would be neater.