I'm just trying to work out the best way to convert the twin line feeds to the calipers on my SS1 race car build, to single line.
I want make sure that I don't upset the balance and I don't turn the system into the equivalent of a single system similar to what would be found on a Coupe/SE5 etc. i.e. one feed to all wheels.
A few of ideas spring to mind.
1) Add a Y piece to the pair of feeds to each front caliper. This would be easy and would still give a supply from both the front and rear chambers of the master cylinder.
2) Block off the two outlets to the calipers on the 4 way coupling (shown as no.6 on the drawing). This would make the front chamber feed the calipers and the rear chamber feed the cylinders. I'm worried this will upset the balance. Maybe the way to balance the brakes is just to play around with wheel cylinder sizes ?
3) Replicate the layout of the system from the 6A by adding a brake balance valve assembly (I just happen to have one on the shelf from a 6B)
4) Ditch the master cylinder and replace with twin master cylinders and a balance bar. This would be the last resort as I want to be able to MOT the car for the first couple of years.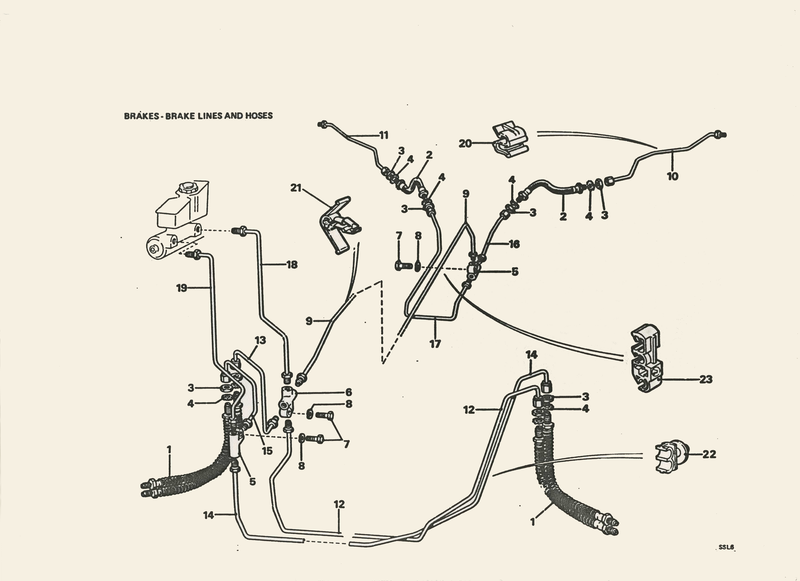 Edit:- SE6A/B system for comparison. Note the balance valve.