As Wayne Carrini would say "this car has real Pa-Teen-ah!" or patina to us Brits, ....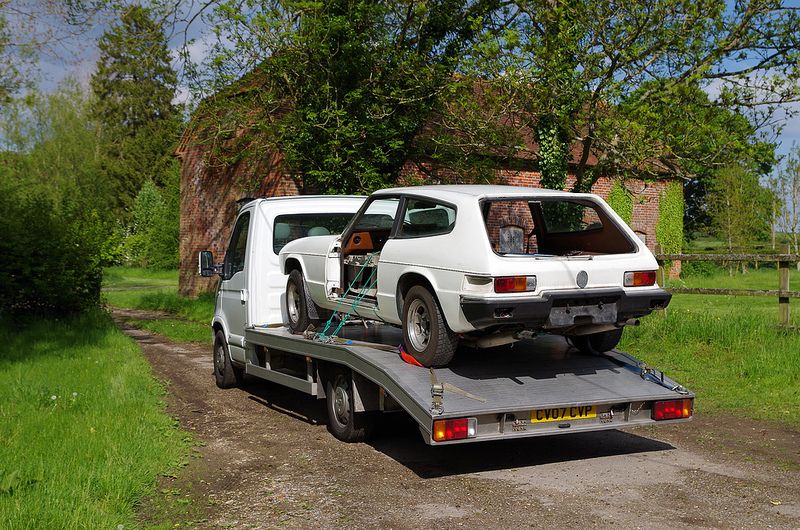 I purchased Cleveleys2 (Colin to the rest of us) SE6A last weekend, its the only car I have ever bought which had a caveat on the receipt "restore or return!". As I very much intend to get it back on the road so that's fine by me. Over the bank holiday it was all a bit tiring and involved, all I managed other than collecting the car was, a bit of a clean up. The outside was grubby, the windows sort of opaque and the headlining and seats were growing new life, maybe it was penicillin, maybe it was some other kind of mould? Not sure so it got a dousing of vinegar then shampoo.
Anyway this weekend I have been having a proper poke around, I have wire brushed sections of the chassis, then re painted with hammerite if its solid. Looking around the cabin I noticed that the passenger seat belt real was detached, on further investigation I found that the seat belt mounting point is rotten and is no longer connected to the chassis.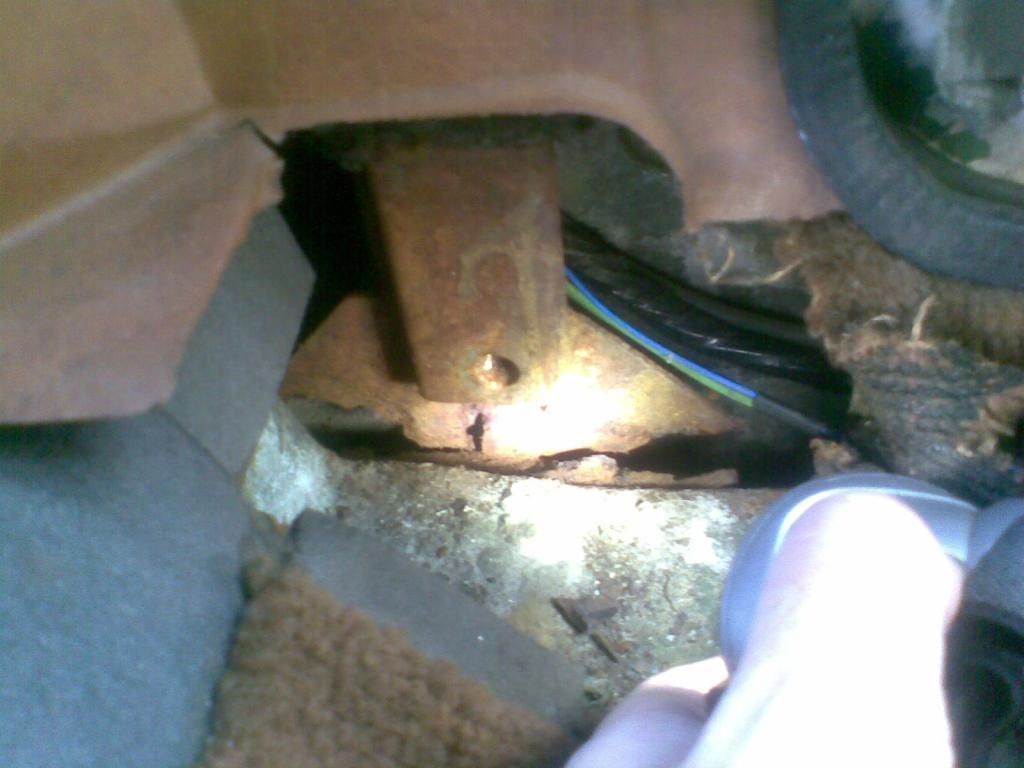 The drivers side is similar but the inertia reel is still attached, I tried to remove the unit but the bolt is stuck fast. Question...... Are the seat belts easy to get hold of? I'm thinking of destroying the inertia reel unit to get to the seat belt bolt as its got to come out. Also is this a repair that can be carried out with the body on, just cutting out fibreglass to better access the areas concerned?