Not sure how much interest there will be in this, particularly as people seem quite divided on weather non sports cars are appropriate on here.
I was looking through Ebay last week and came across this:
http://cgi.ebay.co.uk/ws/eBayISAPI.dll? ... _728wt_702
in a fantastically inaccurate and misspelled auction. I mentioned it to my mate Dave who fancied having it as a first car, so a plan was hatched to get it and put it back on the road on a shoe string budget...
We went and had a look on monday and decided that it was fairly complete the only bits missing were the rear bench seat, drivers door card and front bumper. Its had 2 owners and and its even still got the factory fitted dunlop tyres!
The Car: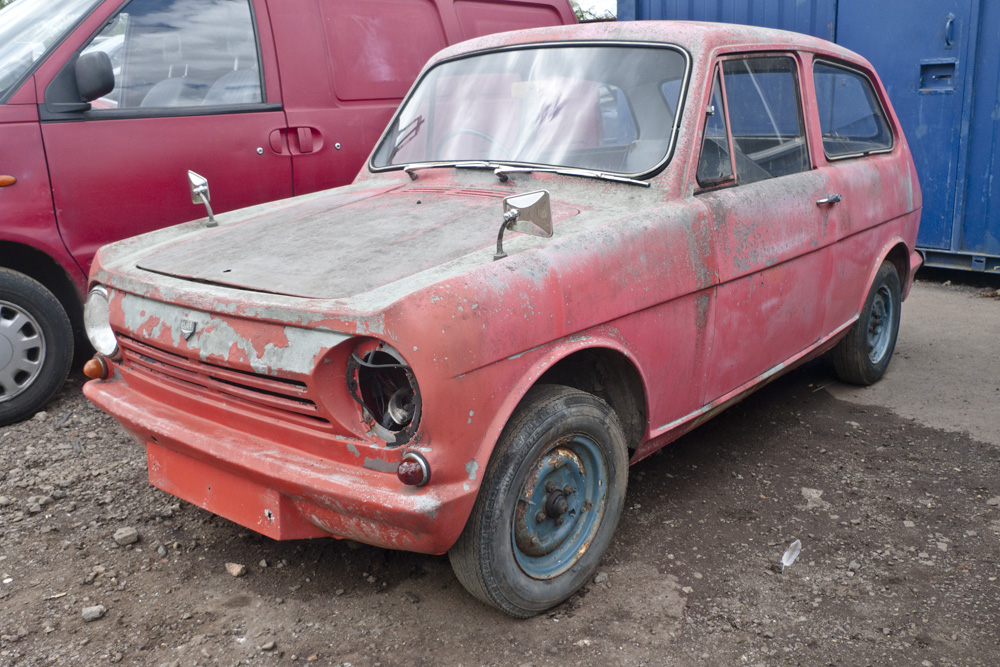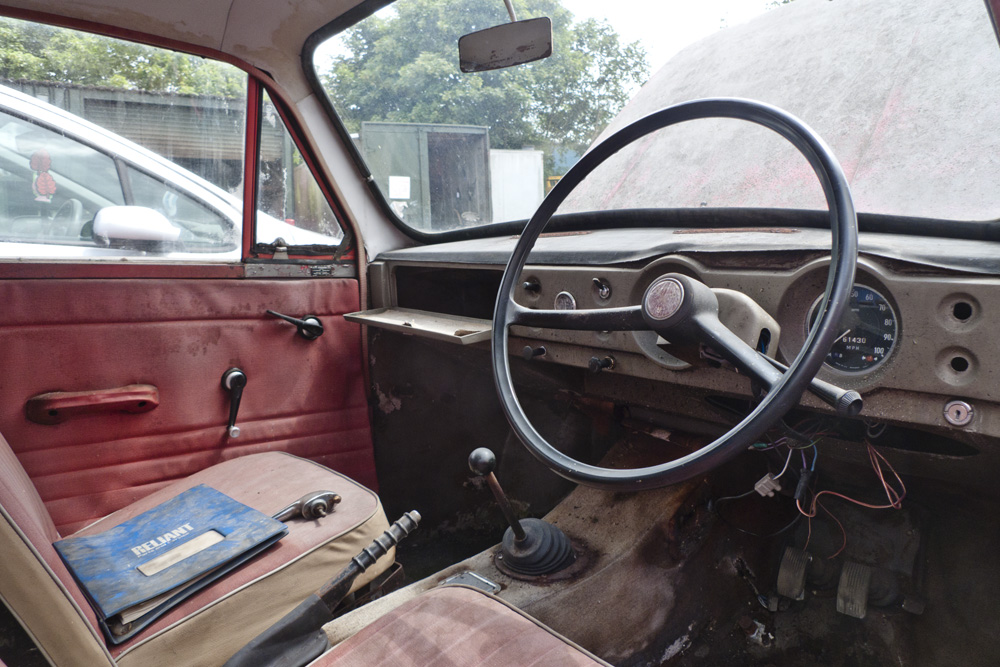 The following morning I won the auction but paid £100 more than I wanted to. We needed a quick pickup to tie in with other time commitments so decided to pick the car up that afternoon.
But first the Scimitar needed a towbar making up and fitting: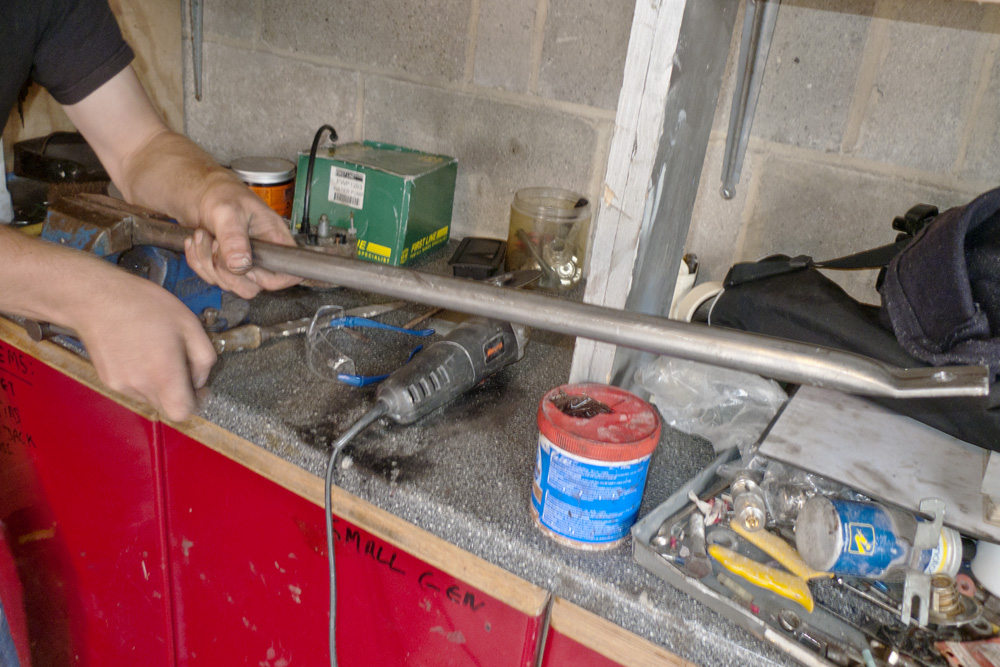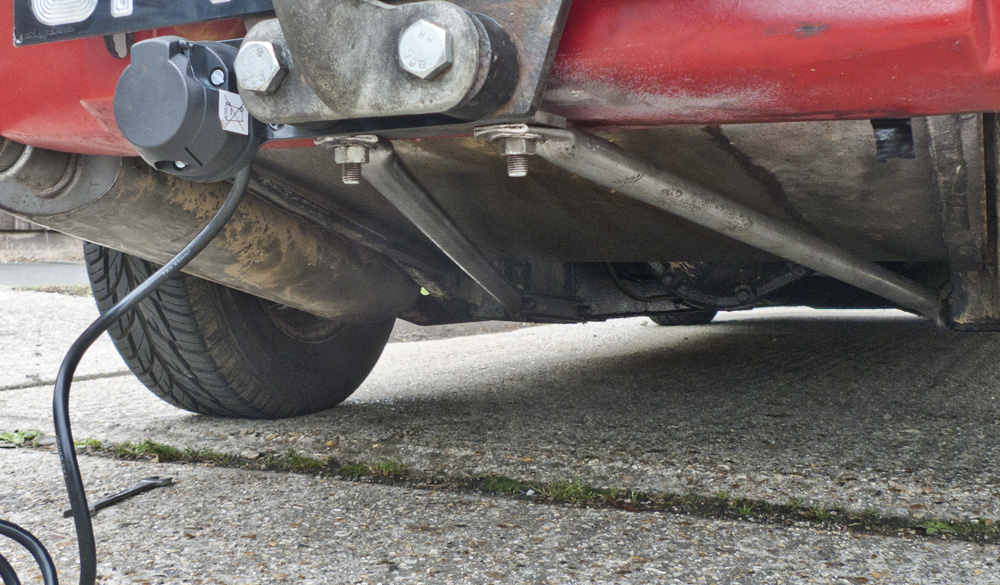 We didn't have any way to check the the wiring so chanced that it would be ok when we got to the hire place. Fortunately it all worked ok.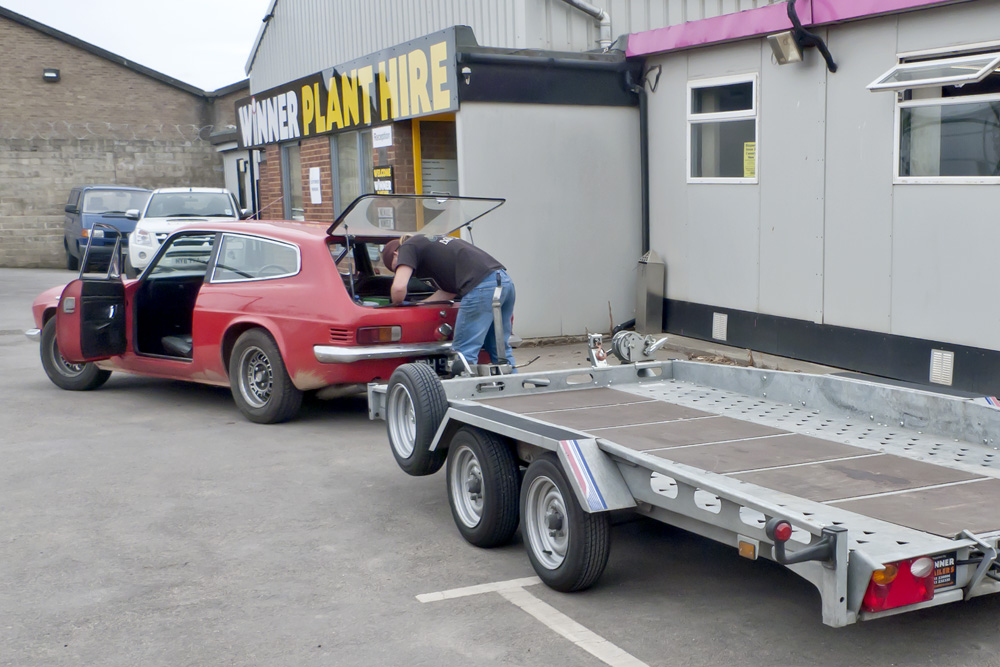 At this point I should probably mention I'd never towed a trailer before so the 270 mile round trip was starting to seem like a bit of a challenge. As it turned out it was fairly stressless though if doing it again I'd definitely fit a passenger side door mirror to improve visibility on the motorway.
Collecting: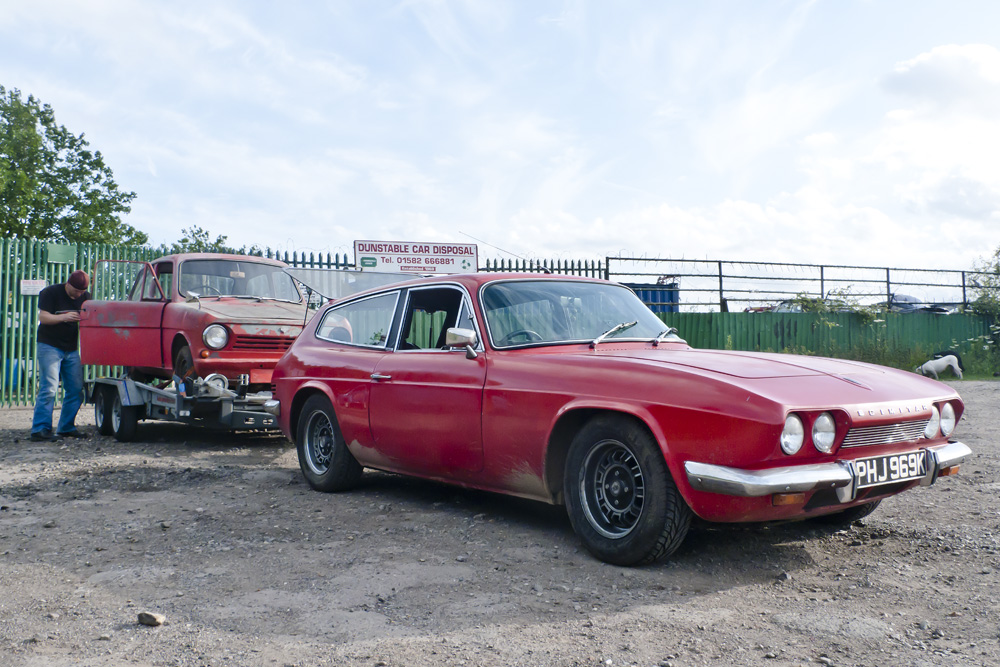 Getting fuel: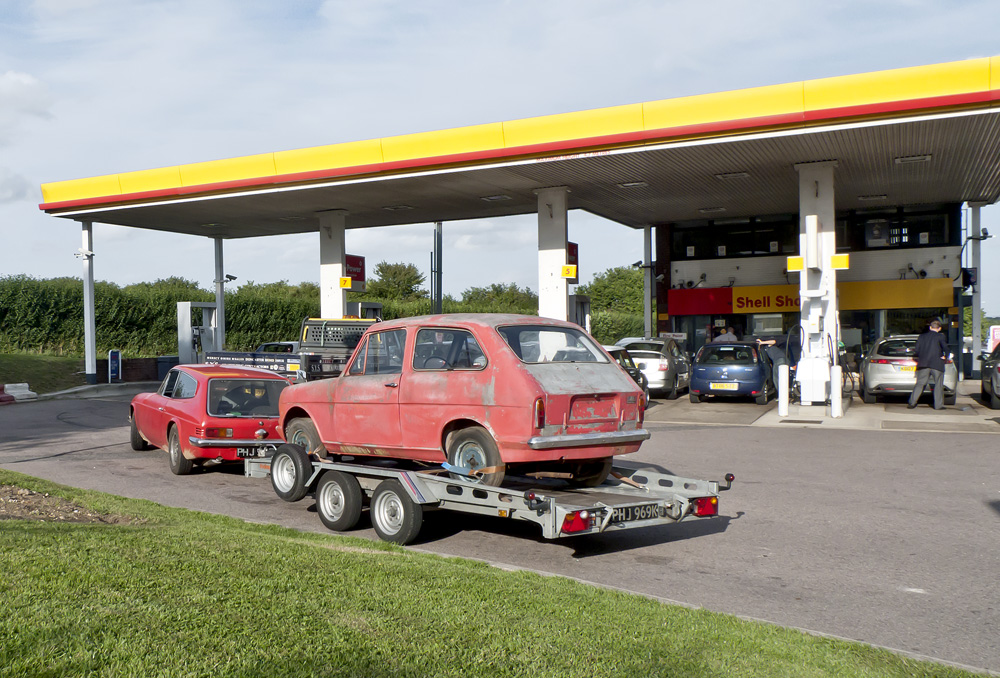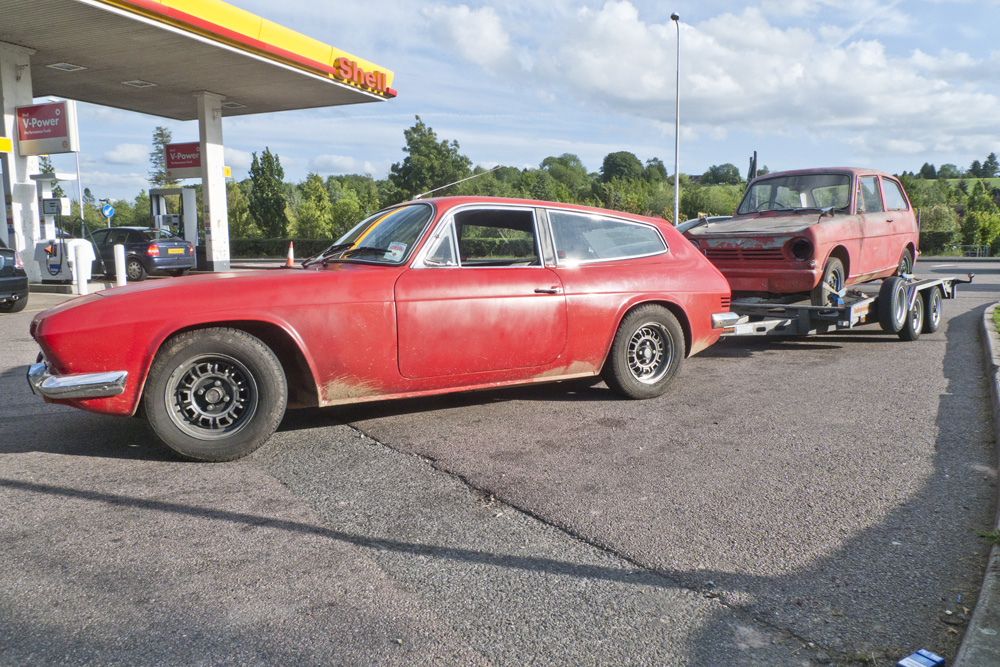 Home: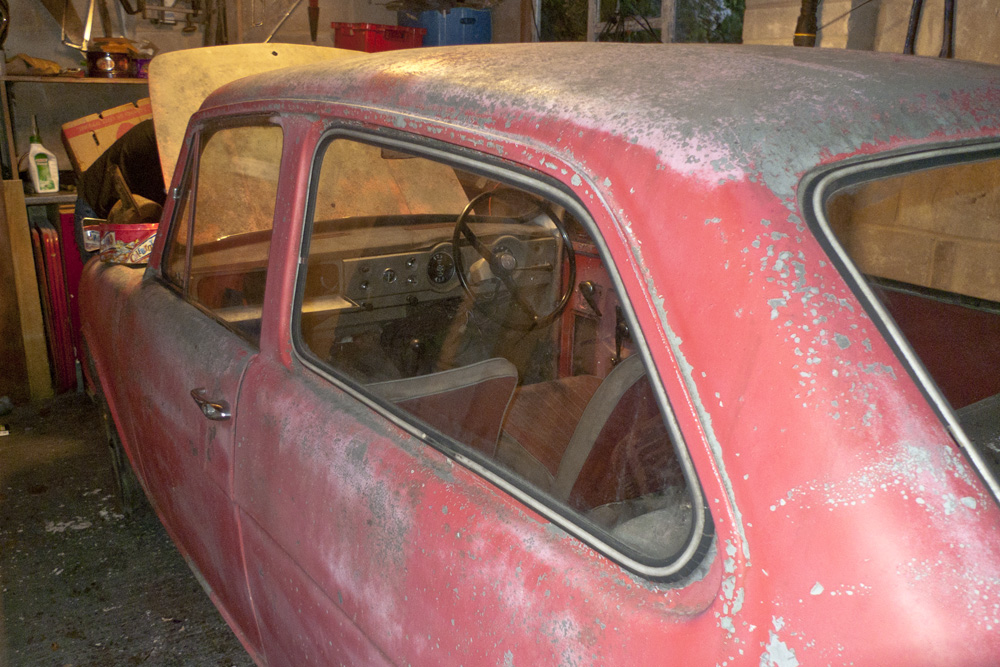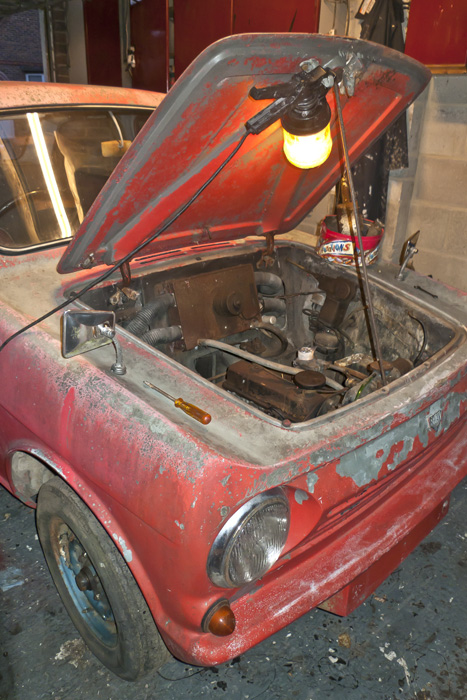 Quick look at the engine suggests it may go again, its full of reasonable looking oil as is the gearbox. plugs are tight but do move the valves are all free. Hopefully with the starter off it should free up.
Not sure about an engine change yet given the chance it may be interesting to get an mot with the current engine just to experience the full misery of 28 bhp.
If theres interest I'll treat this as a project thread and update as things progress