Saturday Simon Middleton and I set of on our first ever HRCR event which was really just a trial run to see if we could
a] get to grips with tulip road book diagrams,
b] get along in the car together
c] not fall out or argue with each other
Well pleased to say that we managed all three sucessfully, and managed to not get lost once and overshot just the two junctions, once getting sucked in by following another competitor (Dave Bowlas) who you will know as the yellow straight 6 coupe owner though to be fair Simon had already called the junction correctly
There was a wide variety of cars participating ranging from fully rally prepped minis, porsches and jags down to bog standard morris 1000's and coupes
, some taking part were shall we say a little competitive, particularly the Porsche 912 team who shot off in front of us never to be seen again until they came up behind us having obviously gone wrong big time somewhere along the route pre coffee break
So in the morning having left home at 7:20am (on a Saturday:shock:) we all met up at 8:30 just near to nowhere in particular at Slaters Hotel and Country Inn where we were supplied with drinks and breakfast rolls, looking good so far, bit worried when having been given the roadbook several people broke out the OS maps, eek, we hadn;t got any, having said that we were in the majority I was pleased to say, still out alloted departure time was at 9:26 so plenty of time to really panic and wonder what the hell we were doing there
Mr Porsche 912 shot off and a minute later we bumbled out after him, went down the road and sudenly shot of up what can only be described as a cart track, eek, they did say the roads used were narrow, they weren't kidding, that was about as good as it got till the afternoon. Made it safely to the morning coffee stop at the travellers rest, absolutley no idea where it was though, trouble with tulip road books you don't really know where you are half the time, still nice view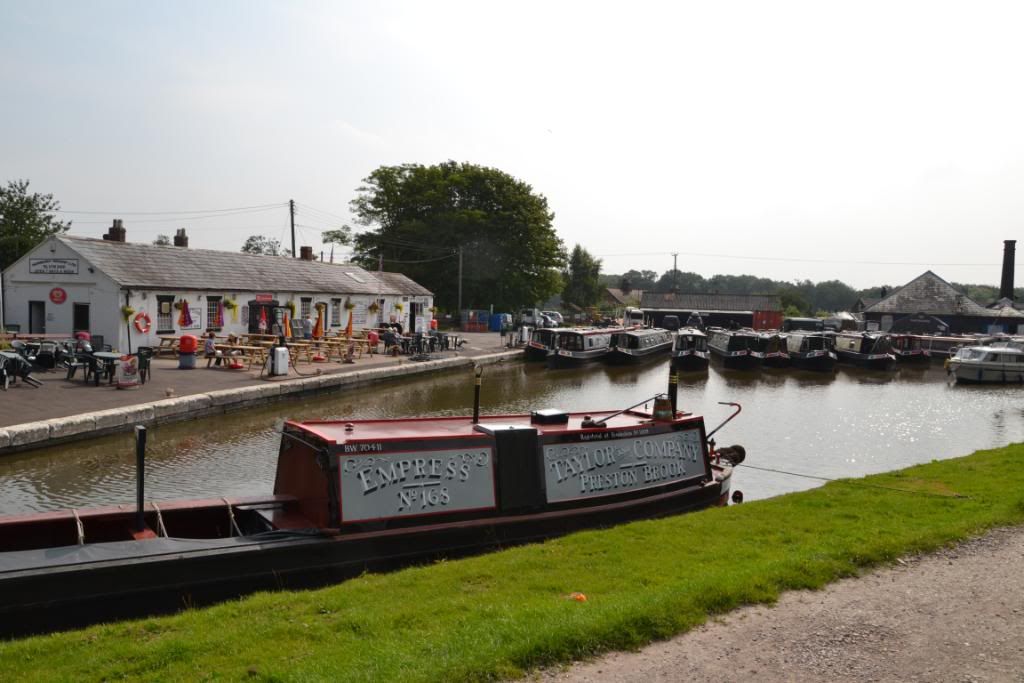 Continued on into the second morning section, this time just distances and ditrections, no tulips, having great fun and really starting to get into the swing of things, Simon and I sussed how to correct the roadbook distances compared to mileometer reading so he spent most of the time using the calculator and writing revised total distances to call for me, great trip over through Ironbridge, lovely part of England, we both decided we need to come back to sightsee some time (not together you understand, with wives of course, we are only scimitar mates
)
Lunch stop was at Attingham Park where we all regrouped regaling tales of woe and in car fall outs (usually husband and wife teams it would seem)
It was there I discovered a need for a fuel cap seal
After lunch we were back on tulips heading over towards Weston Park and back to where we started from through very dusty roads so bad we almost had to stop as we couldn't see very far at all, the routes took us over roads and areas neither of us had been to before the event.
Once almost back we had a choice of three routes on an OS extract, easy straight back to the start, longer avoiding rutted and potholed roads and the full monty route, guess which one we took, yep, the full monty, so with Si calling the route off we set giving the coupe a good old hammering which it took in its stride beautifully I must admit, sticking the rear end out on the gravel parts several times but respectfully slowing down when we went through residential parts, a great hoot to be honest and a good practice for Curbs next weekend.
Back at Slaters there was a traditional cream tea to be enjoyed, very nice, there are some views of the events final carpark below.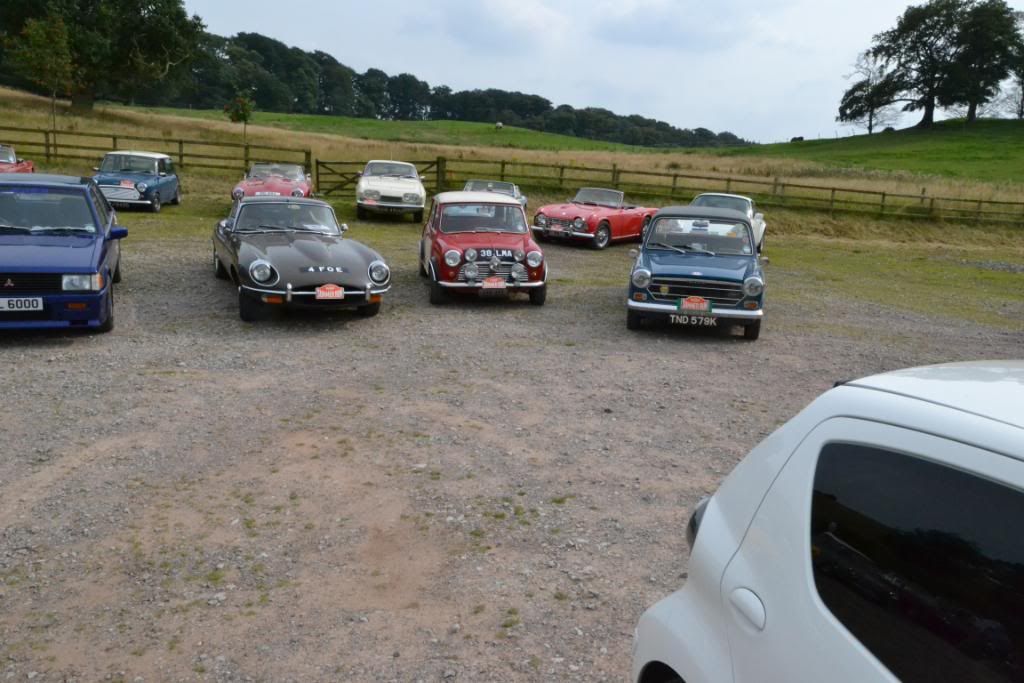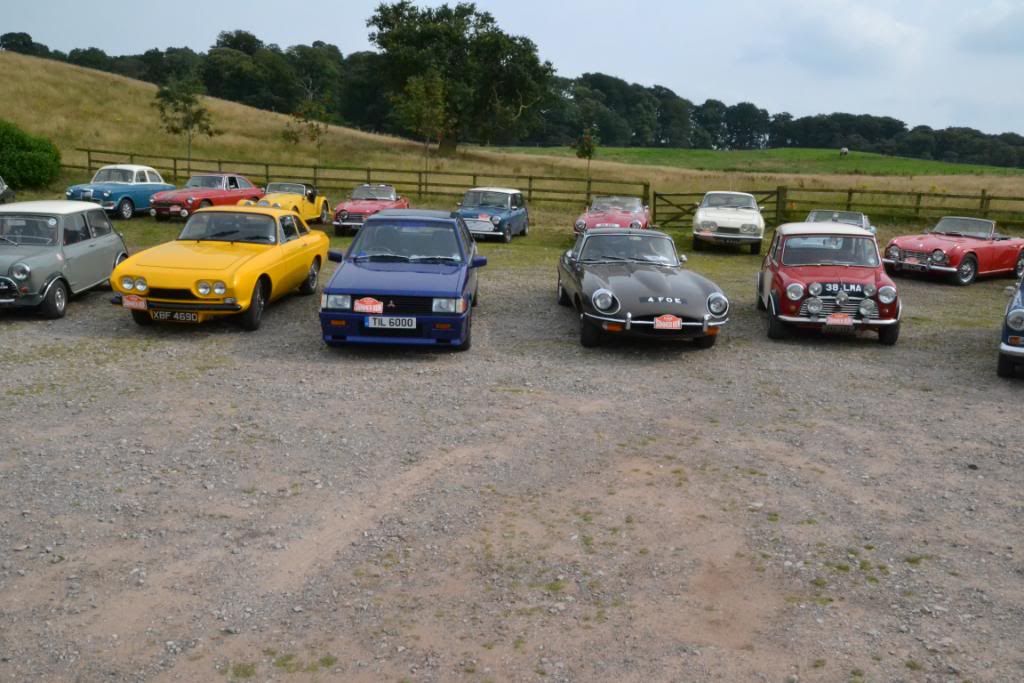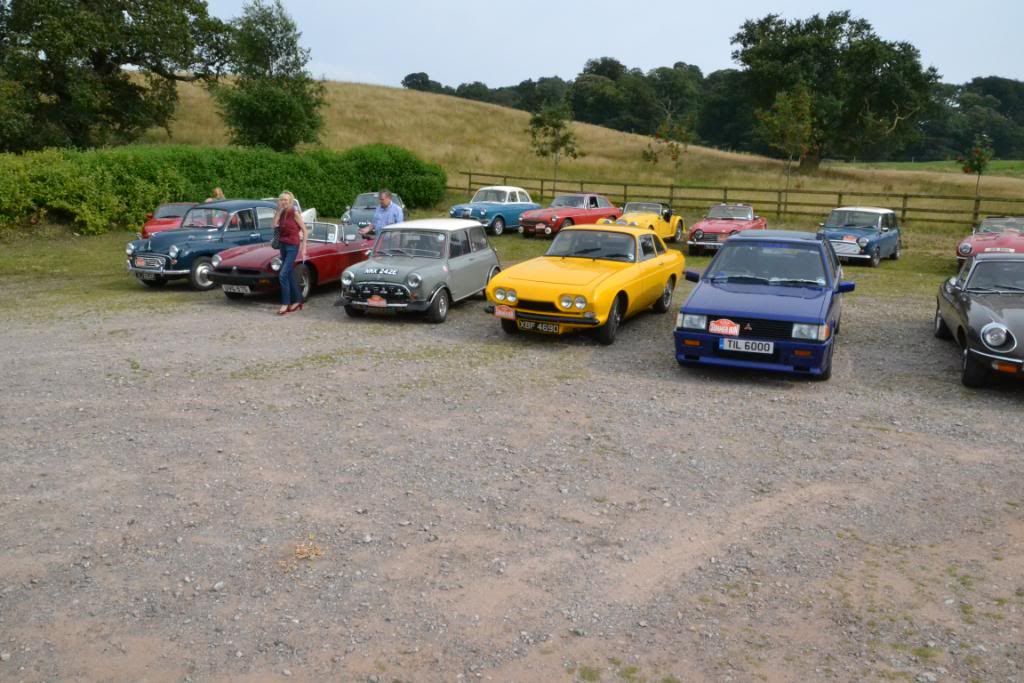 We enjoyed it even though our heads were still spinning Sunday morning, so much so that I am about to invest in a proper trip meter and stopwatch to make future events a lot easier, next time Si drives whilst I try not to upchuck
Oh and a small point, some of you might remember a certain Simon getting the p*ss taken out of him for his route finding on drive it day by the High Peak Noggin, I think we really need to take it back, he did bloody good for a first time attempt, my wife found it tricky on last years International in the lakes.
chapeau Simon, chapeau as cyclists say