Moderators: scimjim, Lukeyboy46, erikscimitardemon, Roger Pennington, philhoward, nickkeyser
RSSOC Member
Posts: 14121
Joined: Tue Aug 22, 2006 5:13 pm
Location: Shrewsbury, Shropshire
Has thanked: 304 times
Been thanked: 244 times
Contact:
PeterSM

wrote:

↑

Fri Feb 23, 2018 8:05 am

We are also aware that we have invites to events that are not listed in the 25 Qualifying events. (as an example the 2018 Loton reg state that RSSOC is invited to Loton on 1st April, 14/15 April, 14/15 July, 04/05 August, 25/26 August). I assume that members of the RSSOC SSSC can take part in any events where we have an invite but they will not count towards the SSSC as they are not listed in the 25 Qualifying Events. (happy to be corrected on this.)
That's correct Peter
Racing is life, everything before and after, is just waiting--Steve McQueen
6 time Class Champ, 2006 & 2014 SSSC Champion
RIP Batmobile, await the Rise of Dark Knight 8)
Sabre 'Light Sabre' 360hp!!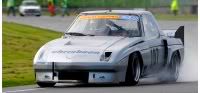 ---
CNHSS1