Moderators: scimjim, Lukeyboy46, erikscimitardemon, Roger Pennington, philhoward, nickkeyser
RSSOC Member
Posts: 14023
Joined: Tue Aug 22, 2006 5:13 pm
Location: Shrewsbury, Shropshire
Has thanked: 264 times
Been thanked: 228 times
Contact:
're CM it's not for them to get you to sign up, that's your job! The fact it's become more successful is hardly a stick to beat them with. Each year (certainly the last 20yrs of sssc I've been involved with!) there are those that talk the talk and never turn up, plus a good number where life got in the way and they can't compete either at all or only one or two events. Yes it does mean that newcomers to the sport will struggle to join the SSSC/CM, but all venues run their own local championships, and their are a load of regional championships in which to compete, the end is not nigh! You can all compete albeit not in CM if you weren't able to register in time.

And trying not to harp On, but we as the sssc compies have known this or a similar situation was coming for at least 8 months, that is enough time to prepare. Yes I'm sure there are those that are annoyed, but the anger is probably at their own lack of pace in getting signed up in reality rather than a fault on A N Other party. Phil H held his hands up to this one, commendable Phil
Racing is life, everything before and after, is just waiting--Steve McQueen
6 time Class Champ, 2006 & 2014 SSSC Champion
RIP Batmobile, await the Rise of Dark Knight 8)
Sabre 'Light Sabre' 360hp!!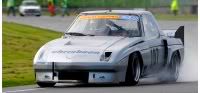 ---
CNHSS1