Moderators: scimjim, Lukeyboy46, erikscimitardemon, Roger Pennington, philhoward, nickkeyser
RSSOC Member
Posts: 14071
Joined: Tue Aug 22, 2006 5:13 pm
Location: Shrewsbury, Shropshire
Has thanked: 278 times
Been thanked: 234 times
Contact:
There are a couple of eBay sources but as Phil rightly says, 99% are home brew diy bit of ally/steel/grp/plywood painted satin black and attached as you see fit.

Personally ally works well as when it protrudes you will walk into it at some point so easily deformed and straightened is better than snapped off or chunk out of shin
Racing is life, everything before and after, is just waiting--Steve McQueen
6 time Class Champ, 2006 & 2014 SSSC Champion
RIP Batmobile, await the Rise of Dark Knight 8)
Sabre 'Light Sabre' 360hp!!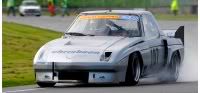 ---
CNHSS1