Moderators: scimjim, Lukeyboy46, erikscimitardemon, Roger Pennington, philhoward, nickkeyser
RSSOC Member
Posts: 14121
Joined: Tue Aug 22, 2006 5:13 pm
Location: Shrewsbury, Shropshire
Has thanked: 304 times
Been thanked: 244 times
Contact:
Dont fancy a few hundred quid on a GoPro, but would like summat for incar for datalogging purposes to help bring my driving back up to standard. Im sure John and Steve Louch used summat simple, what do others use? And from where?
Racing is life, everything before and after, is just waiting--Steve McQueen
6 time Class Champ, 2006 & 2014 SSSC Champion
RIP Batmobile, await the Rise of Dark Knight 8)
Sabre 'Light Sabre' 360hp!!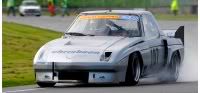 ---
CNHSS1