Moderators: scimjim, philhoward, Lukeyboy46, erikscimitardemon, Roger Pennington, nickkeyser
Posts: 14194
Joined: Tue Aug 22, 2006 5:13 pm
Location: Shrewsbury, Shropshire
Has thanked: 331 times
Been thanked: 265 times
Contact:
Anyone fancy a bash at being Commentator at ScimFest on Sunday for the sprint? Our traditional guy is unable to make it, so we are looking for another volunteer. It's just for the afternoon runs, not for the morning. All drivers complete a commentary form to give details of car, driver and any interesting hobbies and accomplishments (1964 UK basket weaving champion etc etc). No previous experience necessary although being able to recognise a scimitar from a Ferrari helps
Suit compie, ex compie, compie hanger on, family member etc
Racing is life, everything before and after, is just waiting--Steve McQueen
6 time Class Champ, 2006 & 2014 SSSC Champion
RIP Batmobile, await the Rise of Dark Knight 8)
Sabre 'Light Sabre' 360hp!!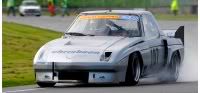 ---
CNHSS1