Moderators: scimjim, Lukeyboy46, erikscimitardemon, Roger Pennington, philhoward, nickkeyser
Posts: 15293
Joined: Tue Aug 22, 2006 5:13 pm
Location: Shrewsbury, Shropshire
Has thanked: 601 times
Been thanked: 521 times
Contact:
Ignore Corky he's a tight arse! Likes Anglesey and Aintree as he likes to get more tyre wear and fuel usage in a day
People berate Shelsley as it only has 4 corners of which two are just kinks, but I love it! It's simple enough to learn, is steeped in history (oldest race venue in the world still used today) and is rather more technical than the nay sayers will have you believe. It does favour powerful cars though to be fair as it's morw difficult the faster you go, the exponentially greater the challenge. 90mph+ over the finish is fun
and the big single seaters are doing 140+
Try it, might not be for you but better to find out what you do and don't like
Racing is life, everything before and after, is just waiting--Steve McQueen
6 time Class Champ, 2006 & 2014 SSSC Champion
RIP Batmobile, await the Rise of Dark Knight 8)
Sabre 'Light Sabre' 360hp!!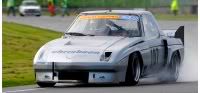 ---
CNHSS1