Moderators: scimjim, philhoward, erikscimitardemon, Roger Pennington, Lukeyboy46, nickkeyser
RSSOC Member
Posts: 13972
Joined: Tue Aug 22, 2006 5:13 pm
Location: Shrewsbury, Shropshire
Has thanked: 248 times
Been thanked: 223 times
Contact:
2009 'Published' final regs for SSSC
(please contact me if you have any problems or queries)
Thanks
Craig
Attachments

(119.1 KiB) Downloaded 130 times
Last edited by
CNHSS1
on Wed Aug 26, 2009 9:27 am, edited 1 time in total.
Racing is life, everything before and after, is just waiting--Steve McQueen
6 time Class Champ, 2006 & 2014 SSSC Champion
RIP Batmobile, await the Rise of Dark Knight 8)
Sabre 'Light Sabre' 360hp!!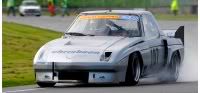 ---
CNHSS1