Hi ladies and gents,
About 4 years ago I was training on solidworks and started to make a 3D model of a Scimitar GTE for a bit of fun. I did this whilst on an overseas business trip, and my only reference was a page of hastily made tape measure dimensions and google image search. Anyway, now I have started using this onshape CAD system and I found the old solidworks files and was able to import them. Because they've come from a different CAD system ( that I don't have now ), there is a bit of a limitation to what can be done with the model, and so I might make a new one anyway.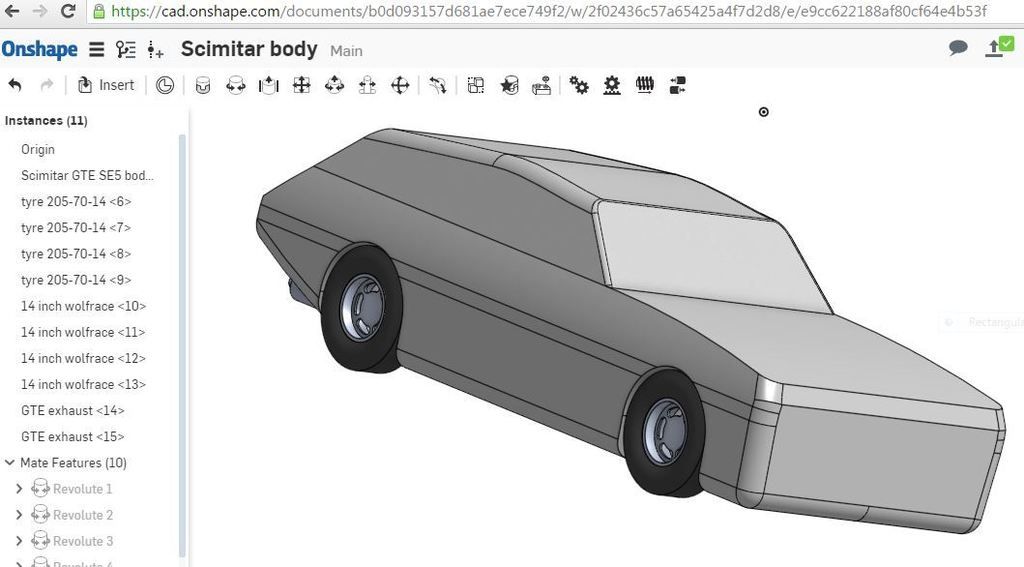 Practically, it might ultimately be of use to have a reasonable model, so I might actually make one of the chassis, engine etc bit by bit. For now, I was thinking it might be fun to get a 3D print made of this body to replace the body on a radio control car that we have here. Not sure what that would cost as I've only ever had small parts made by 3D printing so far.
Anyway, I made this CAD document as a public document here so anyone can register with onshape (free) and view it, make a copy etc.
https://cad.onshape.com/documents/b0d09 ... e7ece749f2
Gav