Moderators: scimjim, Lukeyboy46, Roger Pennington, philhoward, erikscimitardemon, Terry Rickard
Posts: 1909
Joined: Mon Feb 11, 2008 9:30 am
Location: port elizabeth South Africa
Has thanked: 20 times
Been thanked: 16 times
does any one know anything about public opinion of xenos cars
---
steve bryant
Posts: 14384
Joined: Tue Aug 22, 2006 5:13 pm
Location: Shrewsbury, Shropshire
Has thanked: 369 times
Been thanked: 307 times
Contact:
Do you mean Zenos?

Plenty of press coverage, Top Gear and 5th gear tv both did pieces on them, basically a sort of KTM crossbow and lotus elise lovechild. Capable but expensive give naff all wet weather gear but had ex F1 heritage in its design team iirc
Racing is life, everything before and after, is just waiting--Steve McQueen
6 time Class Champ, 2006 & 2014 SSSC Champion
RIP Batmobile, await the Rise of Dark Knight 8)
Sabre 'Light Sabre' 360hp!!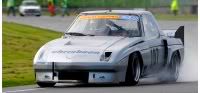 ---
CNHSS1