Everything is back on so I have a running chassis with a temporary wooden floor, and one seat. One of the things I could test was the alternator, the output was zero. I decided to have a quick look inside the unit and found one of the brushes was worn half way down and wasn't touching the slip ring. I haven't delved into an alternator before, and after checking the bearings I decided to have a go at repairing it. I could replace the brushes for a couple of pounds, but the rectifier and regulator looked badly rusted so I bought a complete rebuild kit for £20. I don't need the bearings and slip ring so I replaced the brushes, rectifier and voltage regulator. Not a hard job just requires a small amount of soldering.
[/img]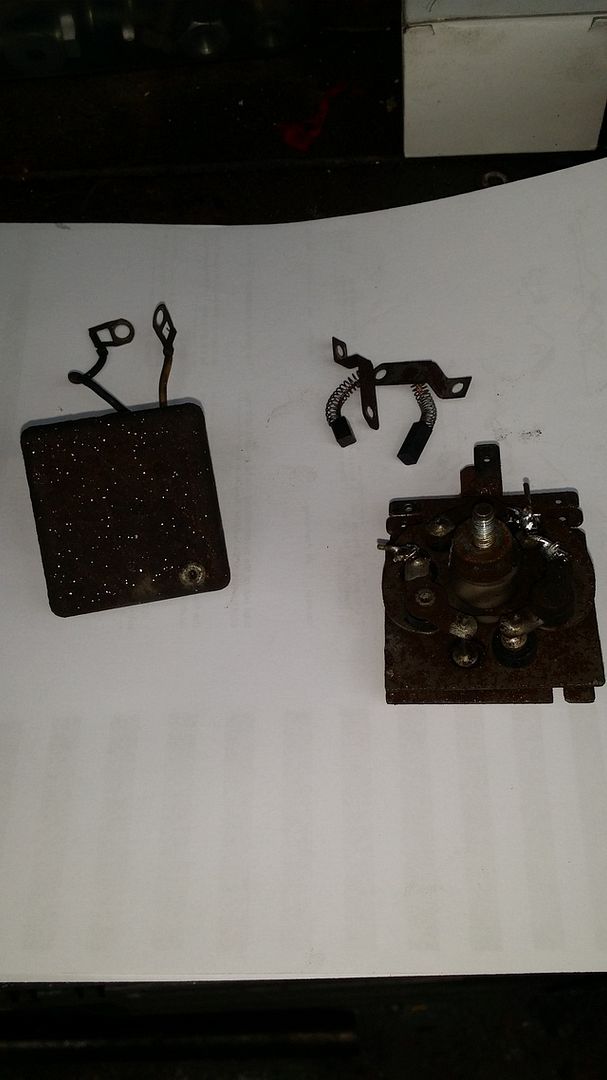 The different length of the brushes can be seen at the top. The rectifier is on the right and the regulator on the left.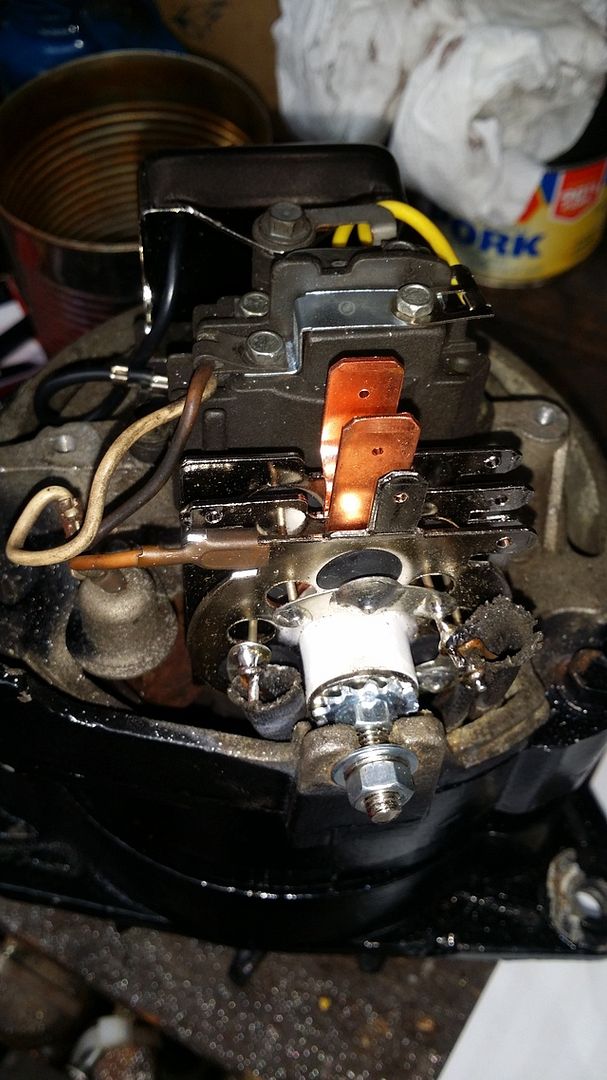 This is the repaired alternator and I am pleased to say it worked ok when I fitted it back on the bond.