Moderators: scimjim, Lukeyboy46, erikscimitardemon, Roger Pennington, philhoward
Posts: 448
Joined: Thu Nov 30, 2006 7:59 pm
Been thanked: 1 time
After all the discussion about Ti exhaust manifold replacement get a load of this -
[url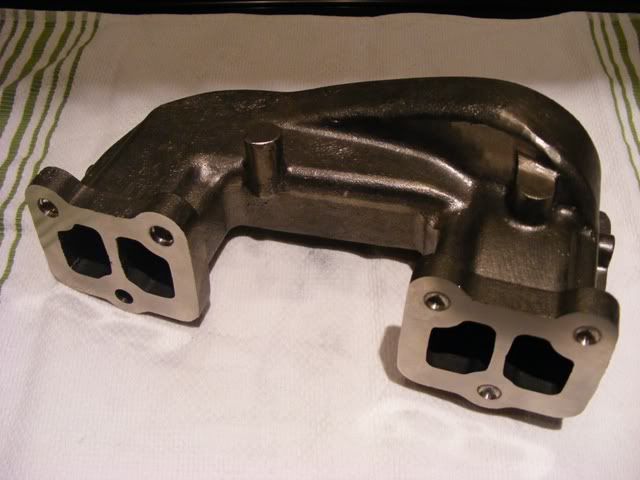 ][/url]
[url][/ur
l]
I have had this manifold CAD designed; from which a pattern maker designed & made mould and a local foundry has cast it for me.
The air flows are greatly improved so there should be a marked gain in performance. The material is NiResist which is a material developed by the germans after world war one. (Quick history lesson - they were not allowed to develop military equipment after WW1 but the sneaky bast*rds used mercedes cars to develop new materials for turbine housings & exhaust manifolds, these materials of course found there way into their fighters etc in WW2)
With small modifications existing heat shields will be able to be retained (see bosses).
I don't wish to market this myself but will do if necessary so I have spoken to Graham Walker who may be interested or maybe even the club? All have a common interest in creating a source for these currently unavailable parts.
The only issue I have had (slight oversight) is that NiResist hardens when cooled rapidly which has made the above manifold very hard to drill. I am getting it heat treated so it will machine easily and then it will be fitted to my Sabre.
In summary a CAD model, detailed machining drawing & foundry pattern is now in existance so one way or another these manifolds should be available shortly so you guys will be able to replace your old cracked (which most will be now) manifolds!
I will keep you all posted.
2007 & 2008 RSSOC Sprint Champion
---
shrewsbury_streetracer