Recently posted by CNHSS1:
The ECU has a habit of burning out the fuel pump resistor. this seems to be due to the fuel pump used in the SS1/T/Sabre Ti as its not a problem on the silvias and bluebirds UNLESS an aftermarket fuel pump is used. i guess the scimitar pump pulls more current than the std in tank weedy Nissan version.
the pics below show a damaged ecu. This has been modified to use a larger wattage resistor (same resistance value as stock) which does help to redcue the overheating.
you can beef up the ecu tracks around the damaged area with thin wire and re-solder and this usually cures the problem.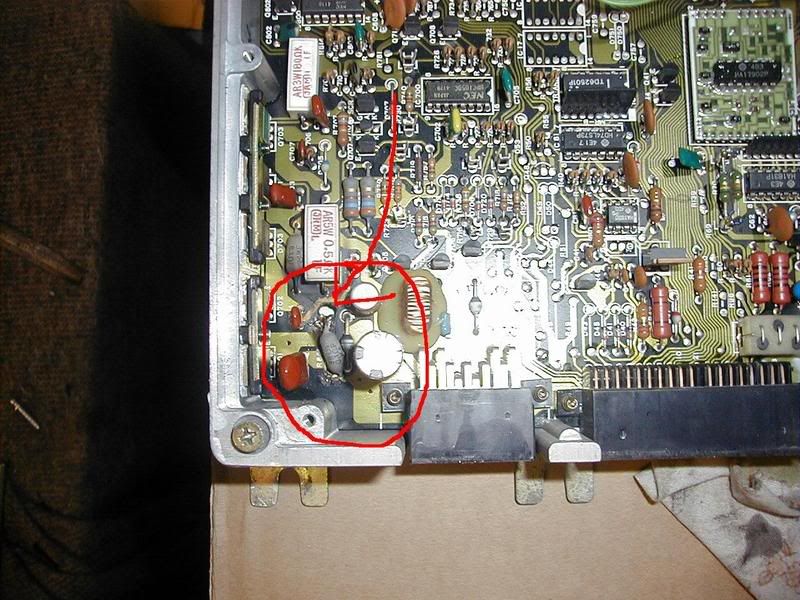 Craig