After watching
this video
i thought id give it a go with some old SE6 disks I have.
The holes for the studs on the disk are quite small so drilled them out to 10mm. then got some threaded bar of similar size.
Cant believe how easy it really was.
The collets that hold in the spring to the shock are just small enough to be popped off when the spring is compressed just an inch.
Heres what i mean.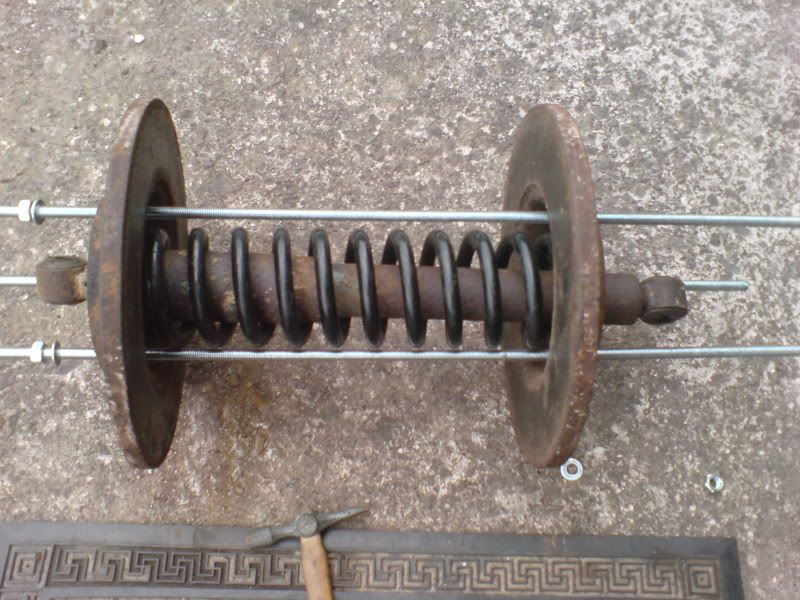 I used 4 threaded bars for extra security but only 3 are fitted in the photo. When the 4 are fitted you get a cage that the spring will find very hard to get out of.