Having clocked up a few miles with the new disc's I thought I'd stick up a couple of pictures. I'll try and take some showing the wider front track when I get a chance - think its increased by 3" overall. Unfortunately as the tyre sidewalls are now in line with the lip of the wheel arches this now means that if you compare one side to the other you can tell that the body is not quite symmetrical!
The polybushes have definitely stiffened up the front end a bit, I've ordered some adjustable rose jointed drop-links for the anti-roll bar which should allow me to get it set up even better.
Offside, I did contemplate having the dust shields polished stainless steel but decided black looked more in keeping: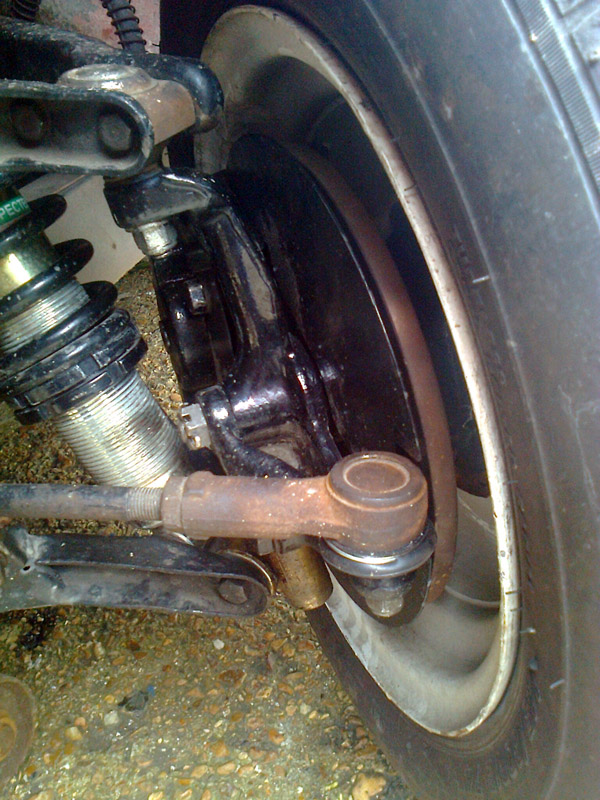 This is one of the Smaller gators I've fitted, it just clears the disc at all angles of articulation (look worse in the photo than it actually is)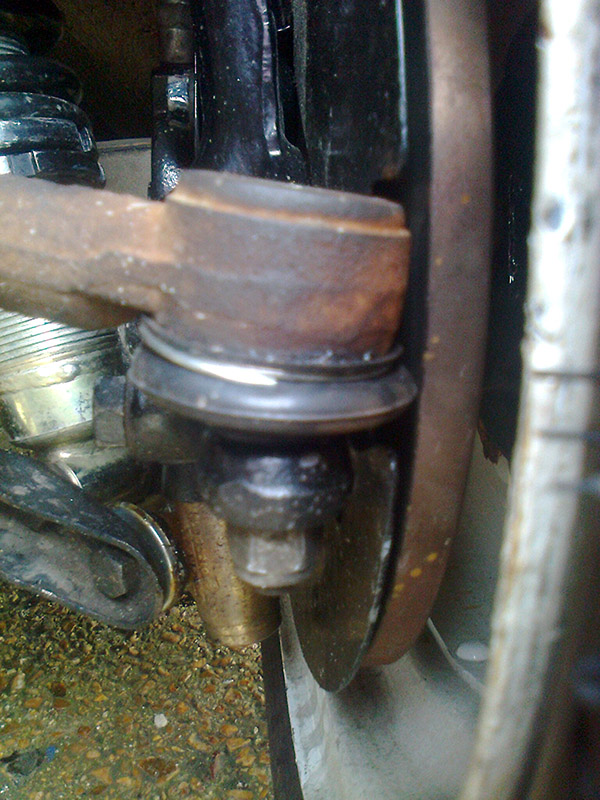 Nearside: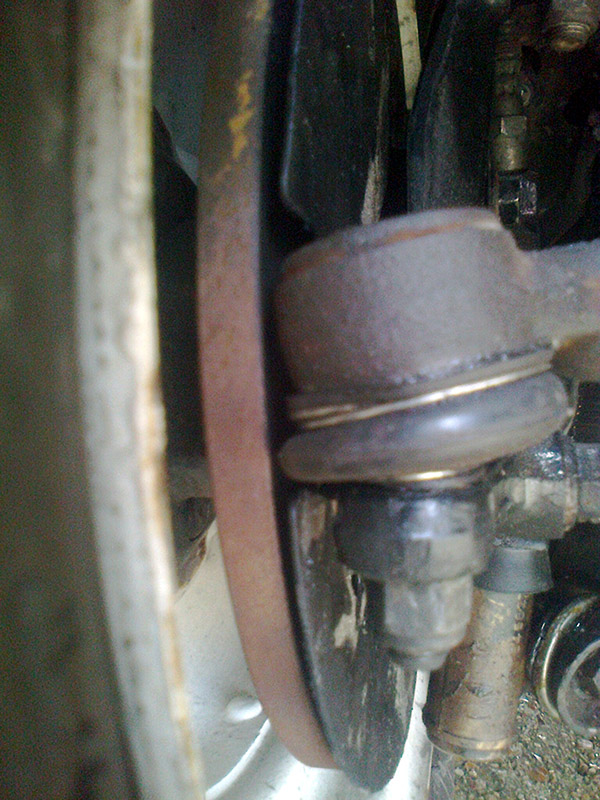 The springs supplied with the new shocks appear to be a bit short so I have a feeling i'll have to order some replacements, Also need to phone up HEL and order some braided stainless brake lines an inch longer than the ones currently fitted (this is at full lock and although not stretched the hose is not quite as relaxed as I'd like):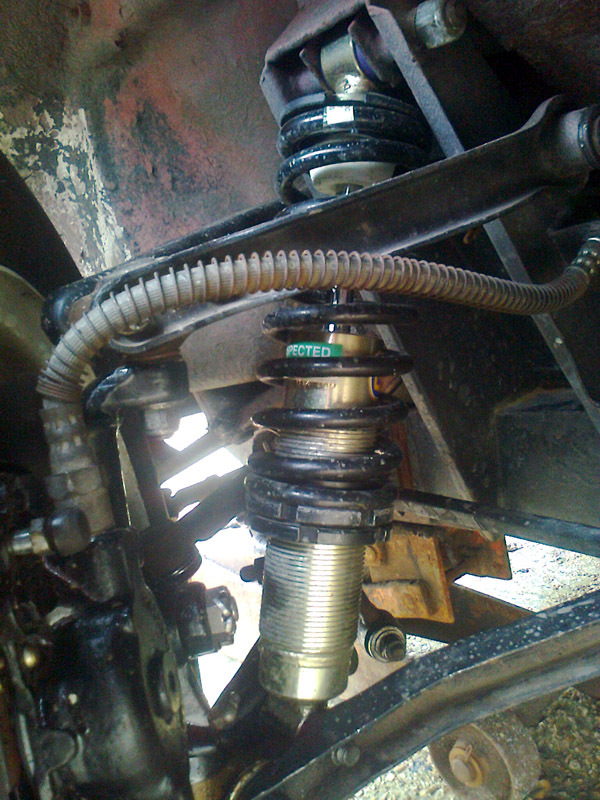 Crap Photo: Girling Type 14 callipers are a pretty tight fit in the 12" rims!, Had to grind a little bit off the side of the calliper as it was just rubbing on the rivets inside the rim. Type 12 callipers would have been a much easier fit but wouldn't have had as much stopping power: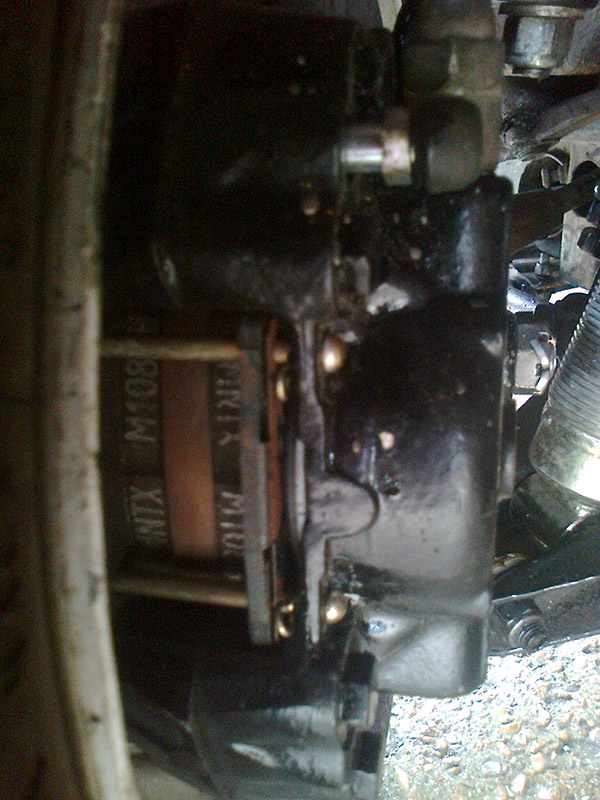 Cheers for reading, It's always good to get comments and feedback - even if it is only people telling me what a mentalist I am!
Dave