Moderators: scimjim, Lukeyboy46, erikscimitardemon, Roger Pennington, philhoward
Posts: 278
Joined: Fri Mar 05, 2010 9:33 pm
Has thanked: 12 times
Been thanked: 4 times
Well this has been a mission.....
Three legged puller: nope, even managed to break it.
Hydraulic puller. Coupled with heat and use of a copper hammer, I got one of them off. The brake shoes are still on in this picture but removing them helps a lot with being able to apply the hammer.
I noticed it looked as though it was leaking, as in there was oil coming from somewhere, and I wondered whether the two pistons were now just working on each other so negating the (rather pathetic) mechanical advantage from the hydraulics. I took it apart and found that one part seemed to be gash, and one seal was damaged - could have been blown but I reckon the thing was no good to start with.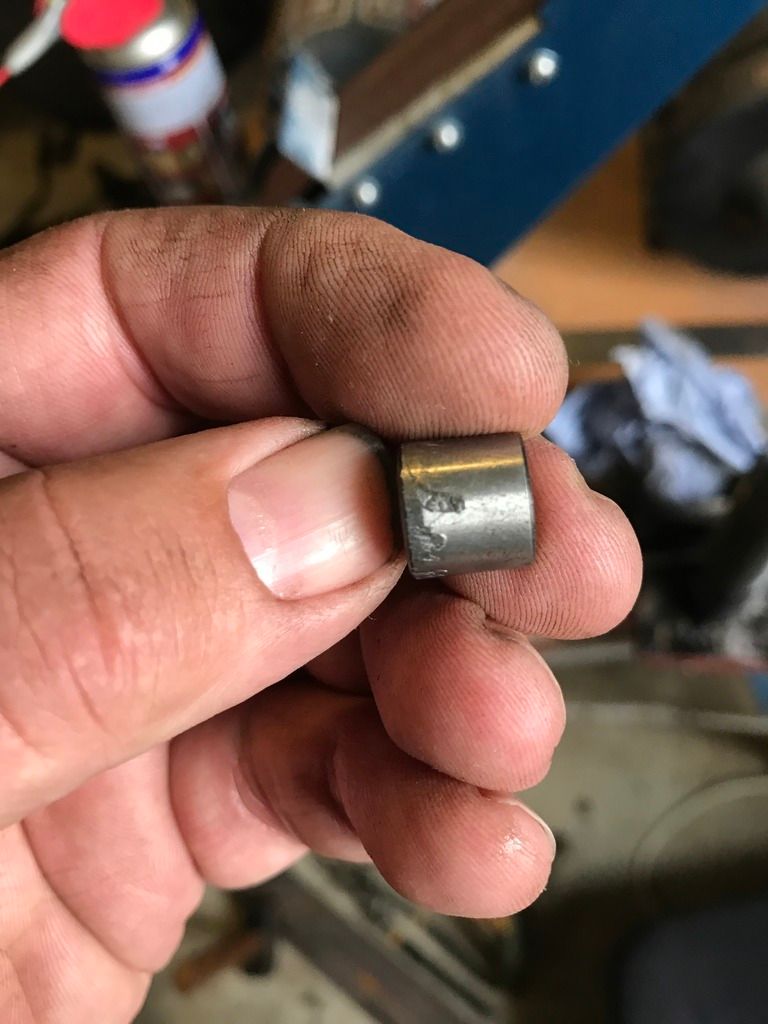 I thought about sending it back to the supplier, but I decided to go my own way instead. Welded a 36mm 3/4" socket from my "tractor set" on it. With a long extension (jack handle) I was able to give it some fairly serious beef. It was towards what I felt the thread would take, although nothing like what I had to use to unde the crank pulley bult on the Alfa engine. My efforts were rewarded with a pop and the thing was finally free.
This jack handle has been a useful leverage device over the years. The rest of the jack (one of those clarke aluminium "racing" ones, died after about a year. Wheels fell off, hydraulic oil leaking everywhere, pile of junk.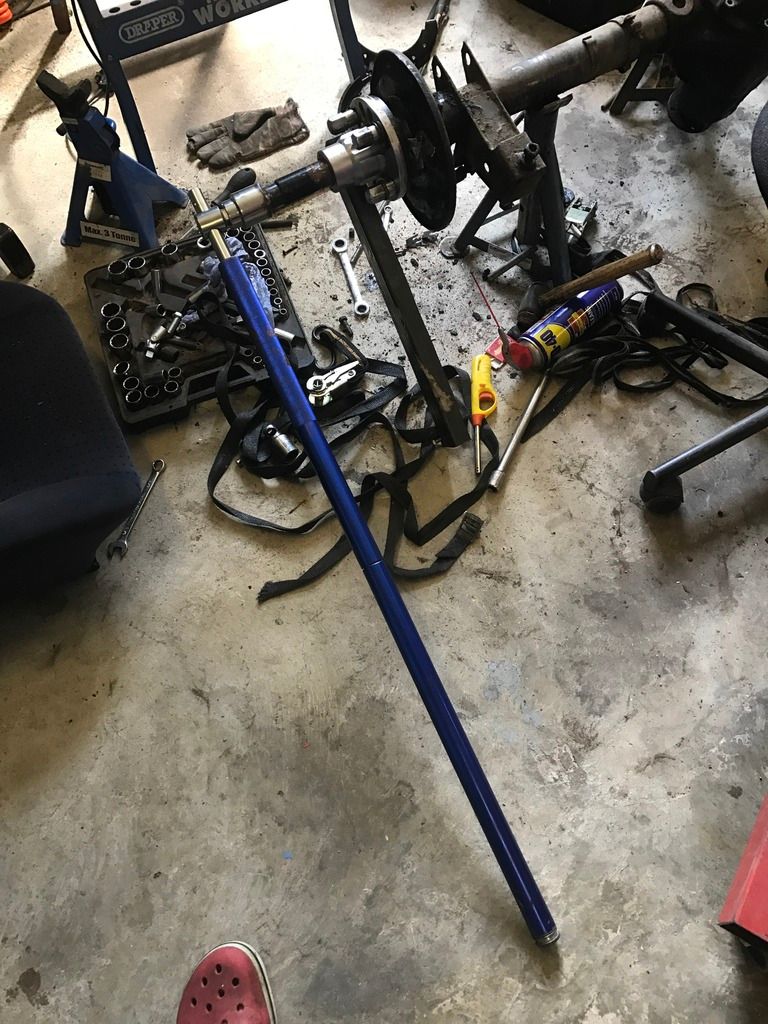 One other thing I tried - to see whether I could extract the hub and halfshaft together. I'm sure it could be done, but this method only served to break a roofrack strap.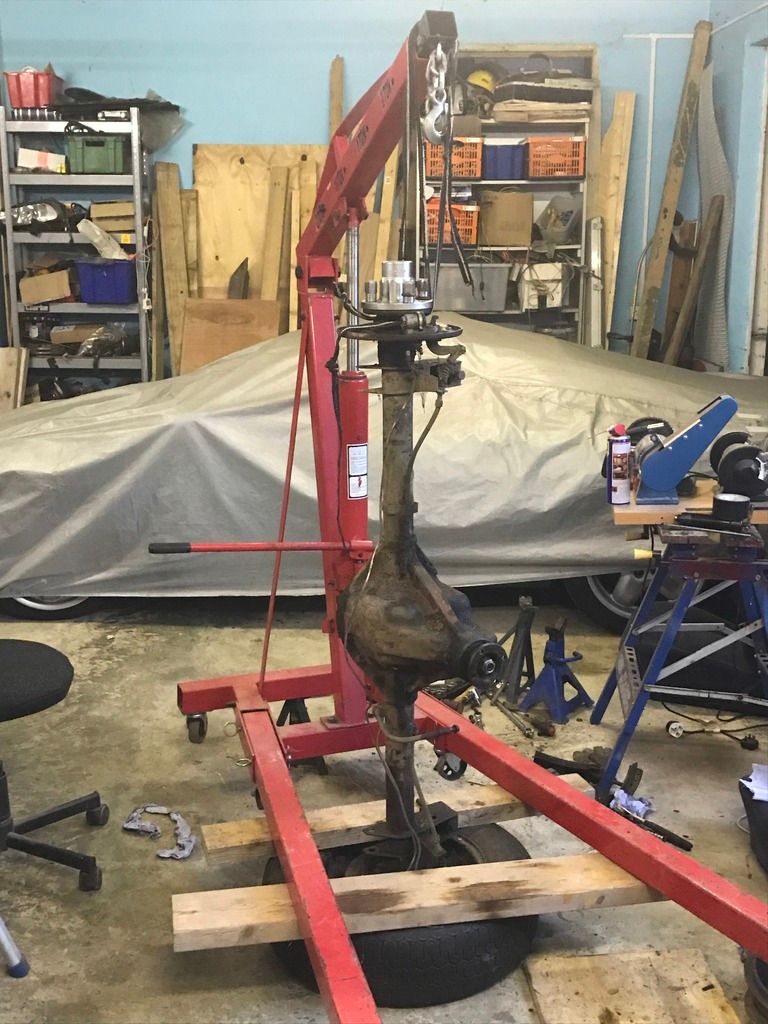 So one problem, and maybe the cause of the difficulty, is that a previous owner has whacked the hub with a big hammer or something. It had a big flat on the outer edge, and once removed, the distortion is evident on the inside, as well as a small crack coming from the corner of the keyslot. I am hoping that the hubs on my old 7HA axle will be identical so that I can use one of those?
The body of the puller itself was the right size (just ) to enable me to extract the halfshaft/ bearing, by putting the nut on over the end and winding it out, whilst locking the other hub and the input flange so they couldn't rotate.
I gave it a lick of paint as well, since the weather was nice yesterday.
Now to order seals, new bushes for all the arms etc. I will also put new wheel bearings in as it seems logical while I am at it, so I probably need to buy some different shims as well so that I can set the end float up. Not looked into this yet. It had two shims of different thicknesses in one side and nothing the other.
I'm hoping this will go a bit quicker from here as summer is almost on us!
---
fightingtorque