Moderators: scimjim, philhoward, Lukeyboy46, erikscimitardemon, Roger Pennington
RSSOC Member
Posts: 770
Joined: Wed Apr 07, 2010 2:23 am
Location: Sussex
Has thanked: 13 times
Been thanked: 31 times
Mr Bridger

wrote:

↑

Wed Jul 04, 2018 12:38 pm

I also think your head lining looks fantastic.

How did you fit the trim on the inside of the A pillar trim? Mine is completely missing and looks awful so I'm very keen to replace it, but I've never been able to work out how the trim is attached. Does it have some sort of card backing or foam underneath?
Theres 3mm Scrim Foam glued to the fibreglass of the A pillar, I've not got a decent picture you can just see it in the background of this one: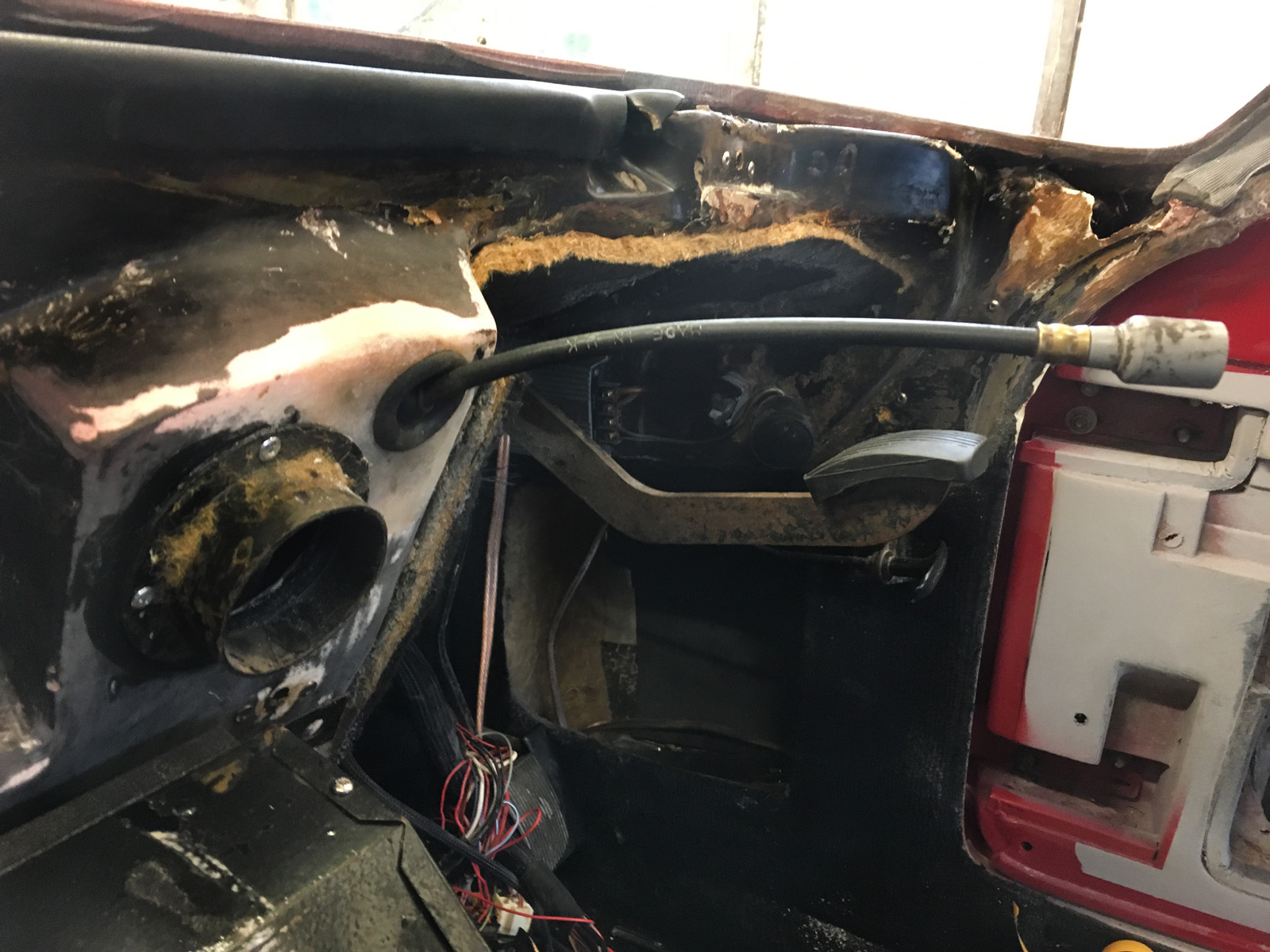 The A-pillar trim is generally made from the same fabric as the headlining. (with the ribbed pattern running at 90 degrees to the headlining) This is different from the B-C Pillars which are vinyl. I assume Relaint deliberately used fabric on the a-pillars as it is more foregiving and less likely to ruck up or crease during windscreen fitting and any wrincle would be less noticable. The fabric is contact adhesived in place and still has some movement.
I used vinyl on mine as the a-pillar trims were cut and stiched before I'd sourced the wool for the headliner. As they were already made it would have been daft not to use them. We'll see what they look like once the windscreen goes in!
The top line of the a pillar trim is quite hard to get in the right place, I spent along time messing about looking at old photos of my car and getting the positioning right before gluing. Its a subdash out job really as the trims run all the way down to the joint with the carpet. Though it may be possible to do it by just taking the dash top off...
---
Joe.