When Luke put a galv chassis and a GTC body with a V5 up for sale I couldn't resist buying it to realise a desire to build a GTC to my spec.. This was perfect as there's a lot of a complete car I don't want or would be replacing, so a deal was done and off I went to Lincolnshire to collect the car.. well chassis and body, which wasn't the easiest thing to lift onto the trailer
On the way back at services shot as per Coupe thread..
A week on and I've still not got it off the trailer as I need to clear two spaces for it first..
So after here it is, the chassis is great as you'd expect and the body's very good too. There's some previous repair work on the n/s rear arch, otherwise it's original and undamaged with no cracks or significant blistering
Here's a few pics...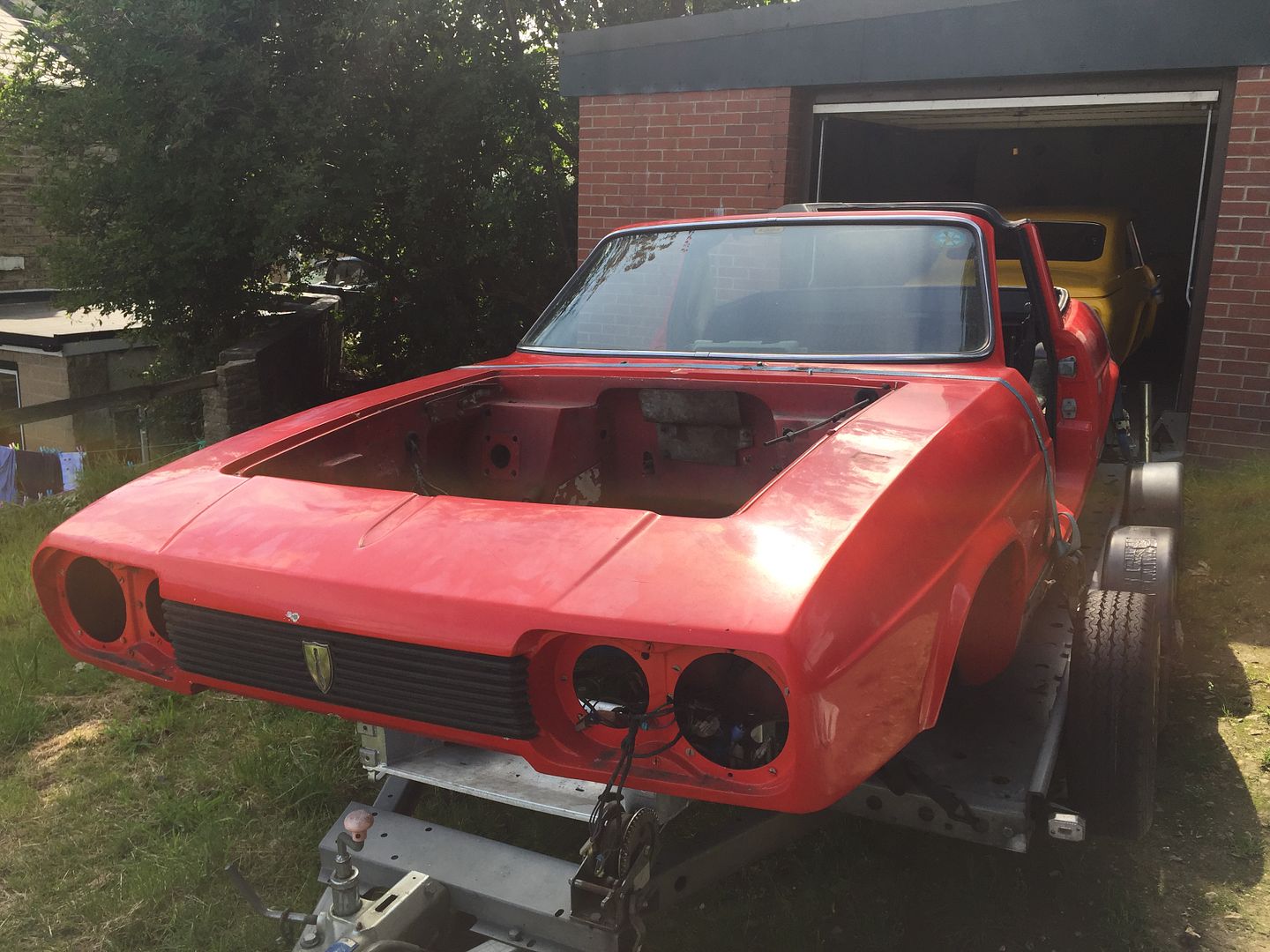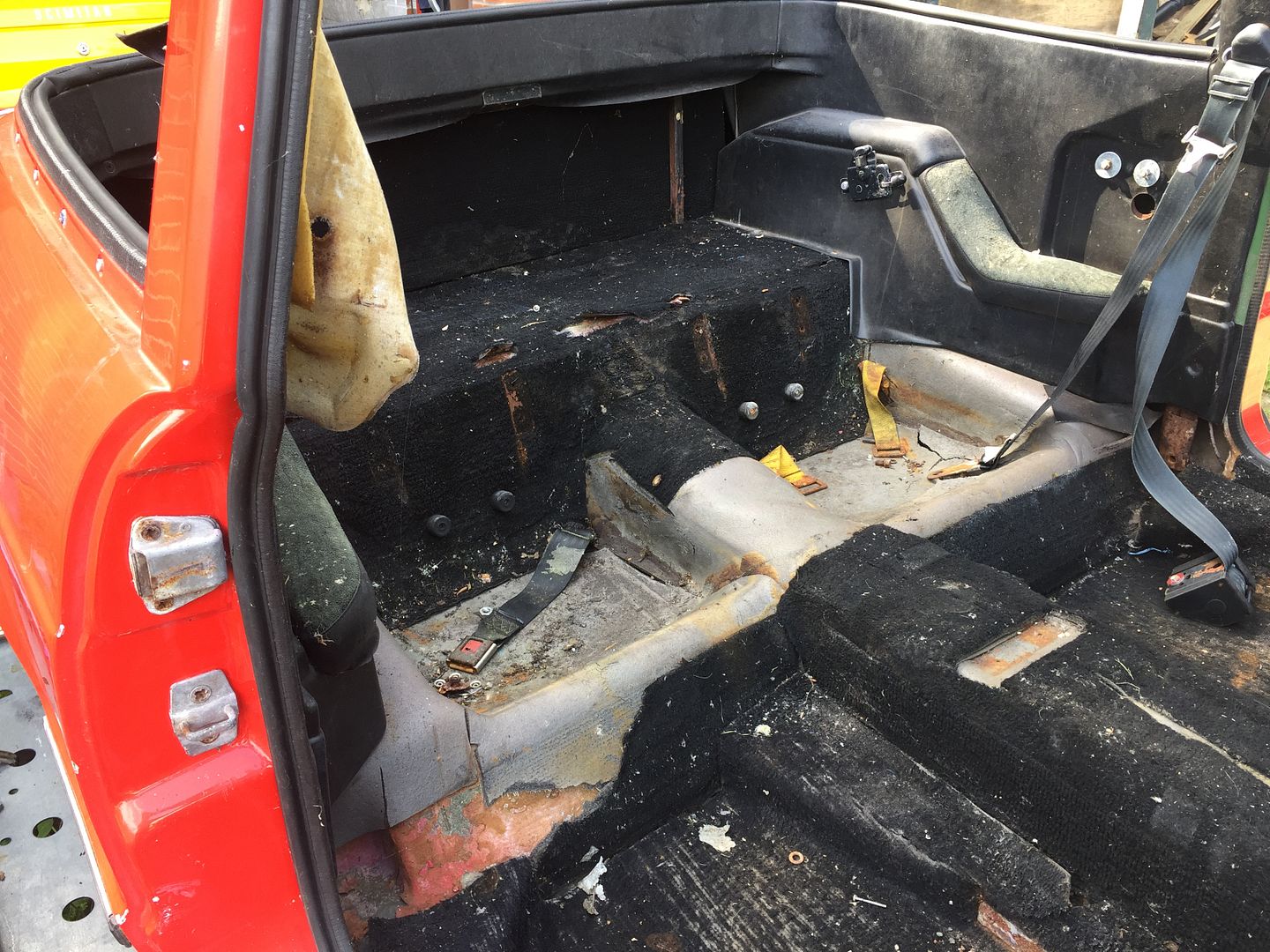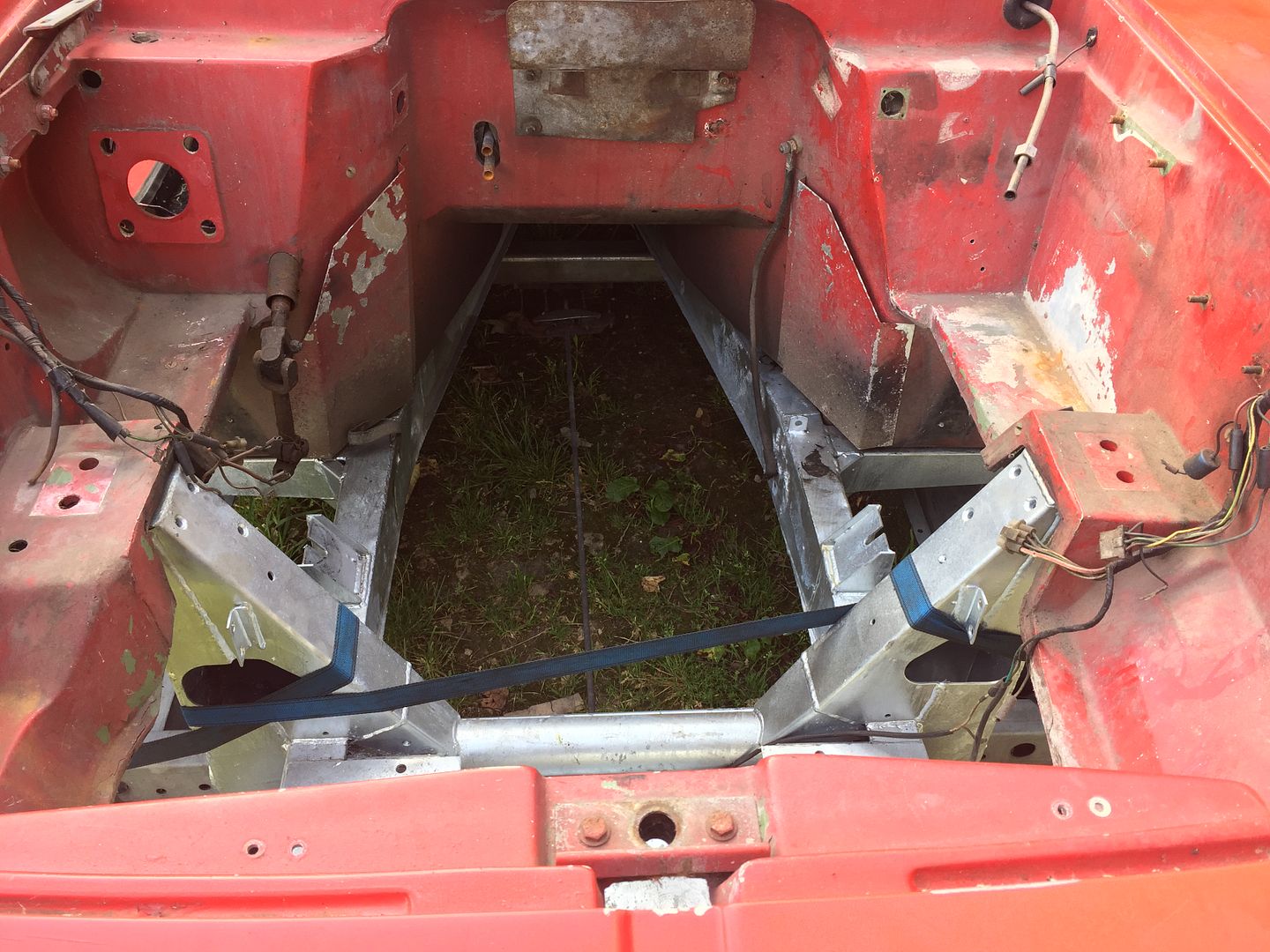 So the basic plans are a swap to manual, Duratec 3.0V6, quaife LSD, Wilwood front brakes, disc conversion on rear, rear ARB, updated interior, updated electrics and lighting, improved sound proofing/insulation, possible hood shape change to more of a coupe profile rather than saloon and lots of other bits along the way to make my version of the Middlebridge concept...
I'll make a list of missing parts I need and post it in the wanted section, mostly 6A and 6B bits so hopefully not too difficult to find!?
Any thoughts on GTC improvements are very much welcome as it's the only model I haven't owned before!!