As mentioned on the forum recently I've recently bought a Straight 6 Coupé!
I've Always fancied trying out one of the early Straight 6 cars so I decided to put a low bid this one as it seemed reasonably priced.... To my surprise I won it.
The following morning Dave and Myself set of in the rebel van to collect this new fiberglass offering from Bexhill. The plan was to drive the coupé 50 miles home as I didn't really want to hire a trailer for a car that was MOT'd and taxed. We were aware of a charging issue so bought a spare battery and a set of jump leads and a selection of tools with the hope that they should be enough to get us home.
A few photos of the car when we picked it up (sorry there arnt many Dave took them and diddnt take many as it started to rain!)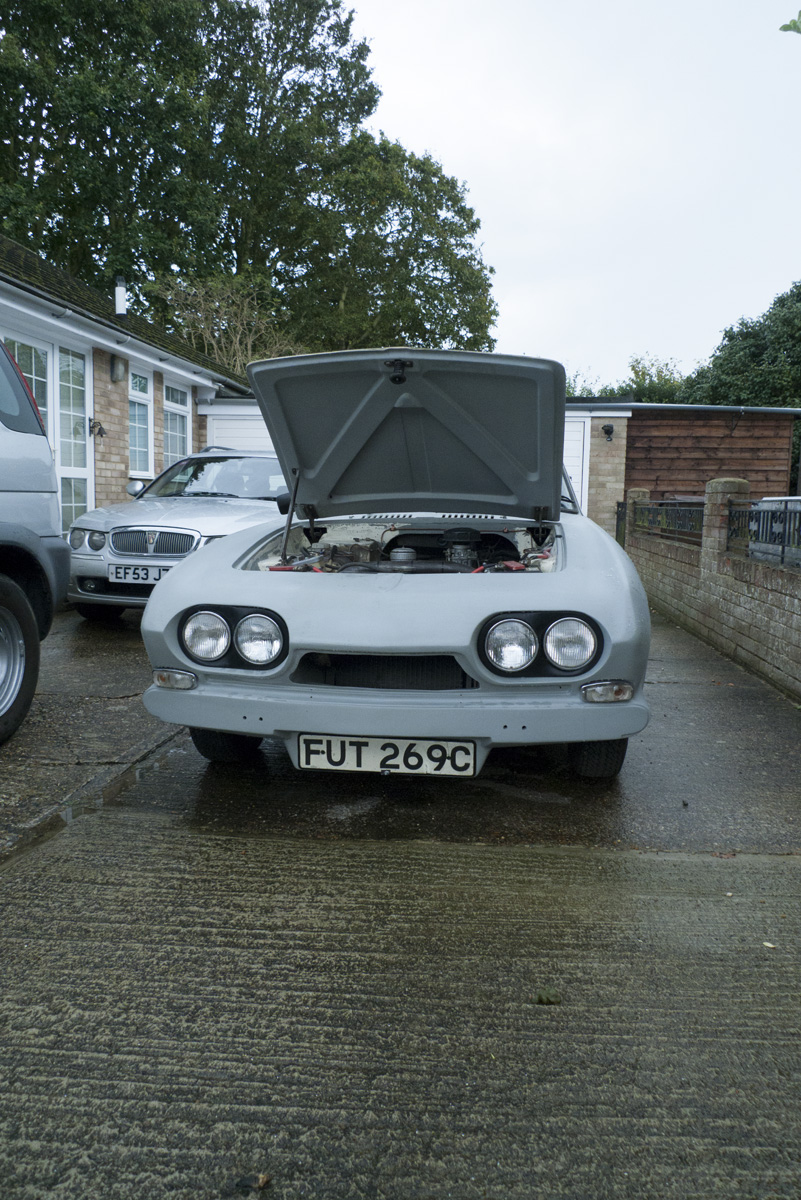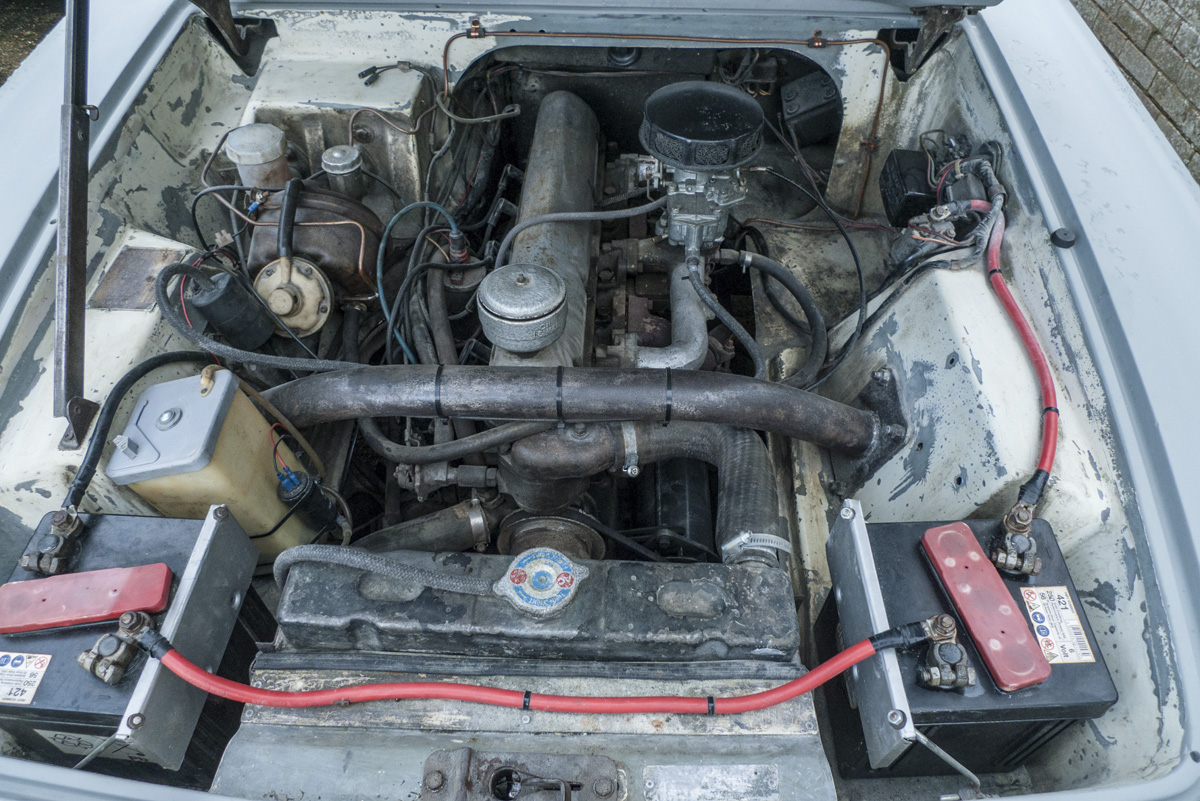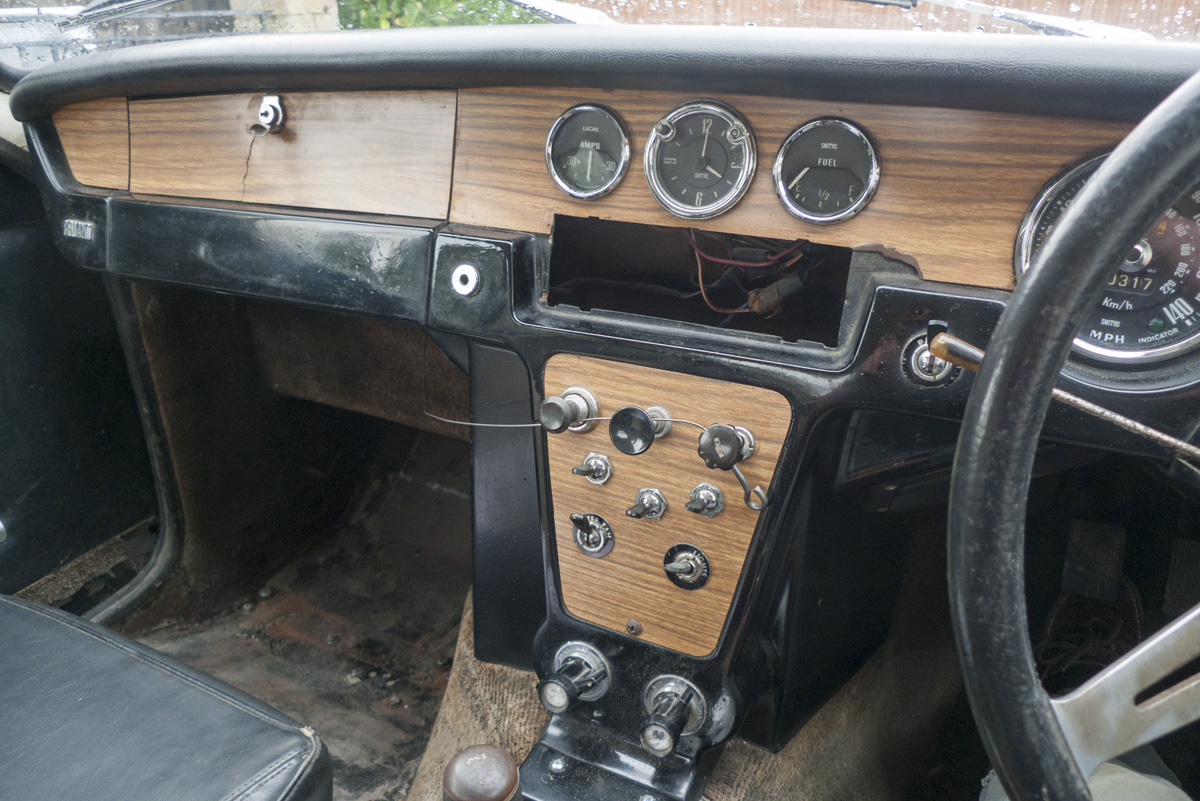 We made it about 22 miles under our own power but in the end we were caught out by a road closure and a huge traffic jam which caused it to get a bit warm. Shortly afterwards to develop a misfire, while investigating the rotor arm snapped itself in half inside the cap. So in the end we made it home on the back of a recovery truck!
This photo was taken after the rebel van had given a vital electricity transplant.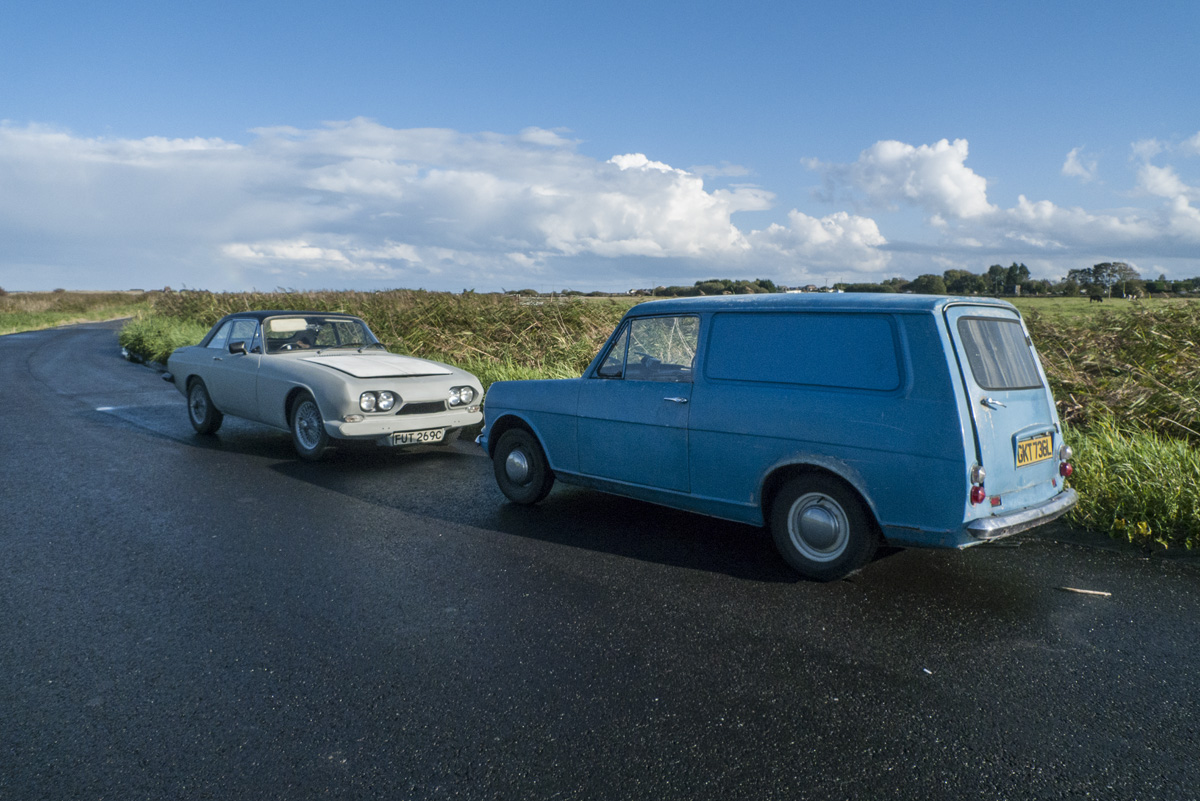 On the face of it the car is more or less expected with good and bad bits,
The Good:
5 Refurbished Wire Wheels and brand new carmac Tyres,
Rebuilt Brakes including Calipers etc,
Chassis seems decent, barring some non original outrigger repairs
Recent stainless exhaust system,
An MOT
The Bad:
Triple carbs setup is missing, (carb fitted is incorrect even for a normal ford application)
Mystery Misfire,
Front bumper missing,
All screen seals need replacing,
Complete lack of charge from the dynamo / regulator.
Bodywork is a bit of a mystery as to whats under the primer and how well its been fixed,
Almost no paperwork with the car, i think the last owner binned his receipts in case his wife found them!
Urgently wanted: Correct triple su carb setup, even just a triple su maniflod and or linkages would help though I appreciate that these are quite rare. I'd even consider buying a correct Zenith if it will help me to get the car running reasonably. If i cant find an original setup I'll consider mounting 3 HS4 SU's on a custom made manifold, so if anyone has any thoughts on that They'd be appreciated.
Expect quite a few questions on this thread as straight 6 seems to be a bit of a departure from the V6 engined cars.