Moderators: scimjim, Roger Pennington, Lukeyboy46, philhoward, erikscimitardemon
RSSOC Member
Posts: 14683
Joined: Tue Aug 22, 2006 5:13 pm
Location: Shrewsbury, Shropshire
Has thanked: 452 times
Been thanked: 392 times
Contact:
Nope im a racer not a polisher, thats left for the Bread Van brigade not us fast scim boys
Painted surface does help spot oil leaks, witness marks are easier to see, and then rectify and wipe off that blasted casting imho.
To be fair, its months away from running, so notbsure why im worrying
Racing is life, everything before and after, is just waiting--Steve McQueen
6 time Class Champ, 2006 & 2014 SSSC Champion
RIP Batmobile, await the Rise of Dark Knight 8)
Sabre 'Light Sabre' 360hp!!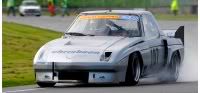 ---
CNHSS1