Moderators: scimjim, Lukeyboy46, erikscimitardemon, Roger Pennington, philhoward
RSSOC Member
Posts: 14588
Joined: Tue Aug 22, 2006 5:13 pm
Location: Shrewsbury, Shropshire
Has thanked: 428 times
Been thanked: 368 times
Contact:
I have always loved Modsports, Silhouette racers, Suoer Saloons & Sports, the cars that Gerry Marshall and his peers drove. They were built in sheds, had oodles of power, big slicks and bodwork on steriods. When i started hilllcimbing, a few of these cars were on the hills too. Iain Daniels Big Bob GTE used to appear at my local hill, long before i knew Danny and i decided i wanted to build a small scim in the same vein. That led to Batmobile, a modpsorts-esque SS1.
Roll on a few years after Battys demise and i bough the Sabre. It was built by a friend, Stew Bramham, as a road car, and the plan was to use it on the road and track whilst building another racer. Time, young kids, a business and house move meant that didnt happen so the Sabre got progressively more track biased until i decided it would never go back on the road. Trouble was the engine was fantastic, but all the road car compromises meant it was pretty naff on track. That said i won the championship in 2014 in it, but that was because i started applying tweaks which others copied in following seasons.
2017 saw me last run the car in anger and i was getting more and more frustrated, having to drive around issues i knew i could (and had on Batmobile) engineered out. So i ripped the car apart and made a start. Progress was sparadic and very slow, basically its become a ground up build, but im doing the job right
Rceent motivation has been supplied by Ben 'Big Bob Pilot' Goughs build of a similar spec car for circuit racing in the revived modsports/super saloons race series by CSCC. This motivated me to make a renewed start on the car. In recent months, Brian BC Flat Hat Crouch has been my regular motivator, coming around and advising on best engineering practice to achieve the latest demon mod ive dreamed up. I have no engineering background or training, merely a 'how hard can it be' mentality and a reasonable grasp of fabrication.
The current plan is to have the car on 4 wheels again for the month end ( on course happily
) and then start on diff cradle mounting mods. Once done its bodywork and aero mods (couple of months
) then shipped off for wiring and dyno.
I would like to shake the car down at Curbs test days, probably to early to compete, maybe do an event by year end.
As BC has said, i miss the competition, the racing, the rush and my track record tally has dropped from 13 i think to 11, cant have that can i?? Some have stood for over 15 yrs. The Batmobile was a pioneering small scim, only Nick Ks Ss1 build and Darryl Crosby's yet to be completed ss1 come close, the Sabre will hopefully give them a run for their money.
As for younger guys such as Nick, DC and Josh being quicker than this old dog, its perfectly possible that could be the case, only time will tell
I was very competitive as a kid, but assumed that had passed as an adult, but late 20s when i started competing for fun, it came back in spades! Ive often been heard to say ' I aint here to make up the numbers!' Go hard, or go home! This has left me going beyond the track limits on occasion, but if you arent giving it your all, whats the point!!??
As for being secretive of mods, i dont believe i am, i have always been extremely open and helpful to all those interested in building fast small scims, from articles ive written for slicr, to photos and how-tos on forums, to emailing dozens of pics to helps those interested, but its rarely been reciprocated ( thanks to those that have of course---you know who you are
). This is a competitive sport, so not all the very hard earned tweaks, mods and lessons are passed on freely, BUT i would never, ever suggest or give advice that was not safe, thats never gonna happen. My cars are always big on safety.
Anyway, there you go, the motivation for a small scim racer and racecar.
Last edited by
CNHSS1
on Sat Feb 08, 2020 4:42 pm, edited 2 times in total.
Racing is life, everything before and after, is just waiting--Steve McQueen
6 time Class Champ, 2006 & 2014 SSSC Champion
RIP Batmobile, await the Rise of Dark Knight 8)
Sabre 'Light Sabre' 360hp!!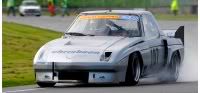 ---
CNHSS1