Moderators: scimjim, Lukeyboy46, Roger Pennington, philhoward, erikscimitardemon
Posts: 14379
Joined: Tue Aug 22, 2006 5:13 pm
Location: Shrewsbury, Shropshire
Has thanked: 366 times
Been thanked: 305 times
Contact:
geoff corderoy

wrote:

↑

Fri Sep 28, 2018 11:12 am

Perhaps next year you and blue thunder can go head to head at curborough, unless you will be too busy taking the …… out of everyboby in the commentary box!
Does seem that some of the renewed motivation, like my language at times
is also blue.
Not sure Bevs up for a major campaign these days, just enjoying the car that gave him so much fun 20 years ago, but it'll nice to get 'My' Fastest Scim pot back, but he can look after it for this year though
Racing is life, everything before and after, is just waiting--Steve McQueen
6 time Class Champ, 2006 & 2014 SSSC Champion
RIP Batmobile, await the Rise of Dark Knight 8)
Sabre 'Light Sabre' 360hp!!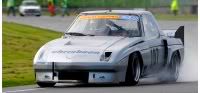 ---
CNHSS1