Success!
I mounted the puller just off the hub by packing out the studs and temporary bolts with big flat washers, then bolted it on. Then wound it up, wound it up some more and eventually the axle of evil gave up its hub with a mighty crack.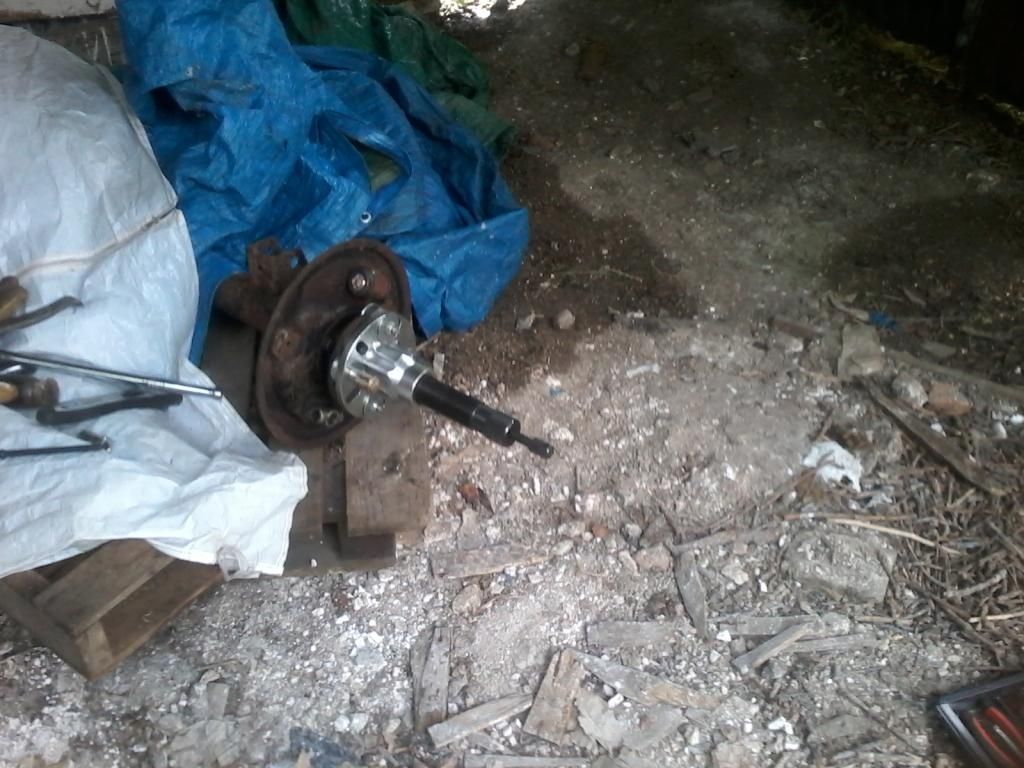 Mind you it hadn't entirely given up, I then found the castleated nut almost impossible to get off. I had to use my scaffold pole extension to free it, thanks to the thread breaking up inside.
Finally...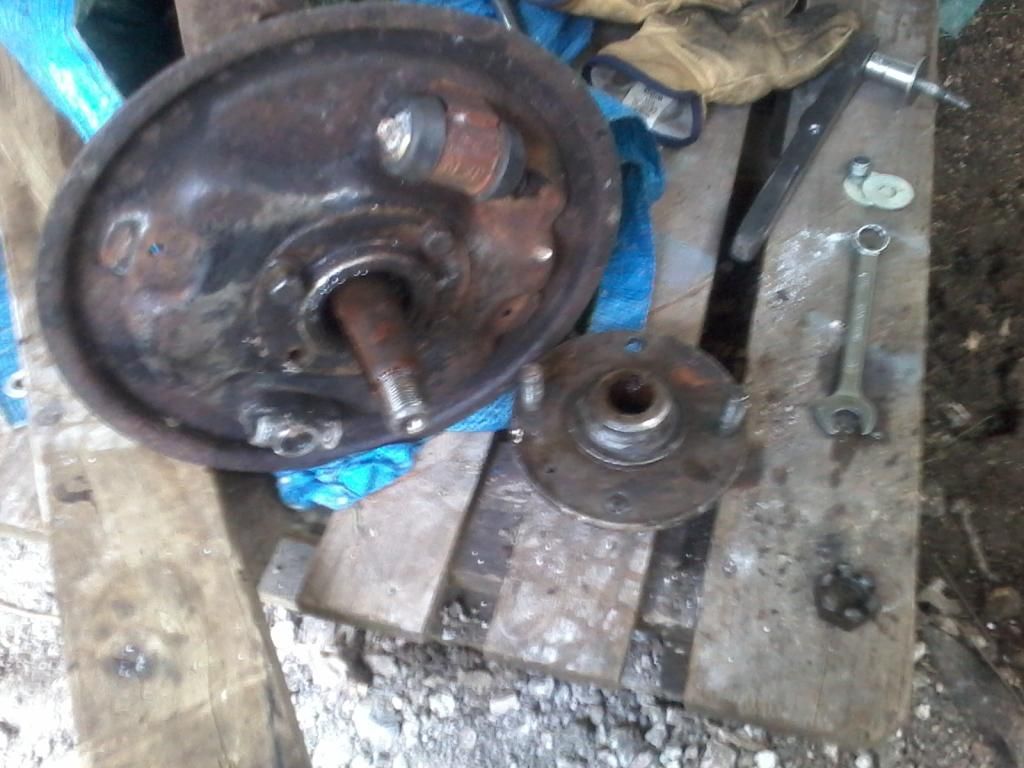 Sorry about the focus or lack of!