Some picture updates. The upside down chassis gets a bit of a clean up and a paint.
Off with the hammerite...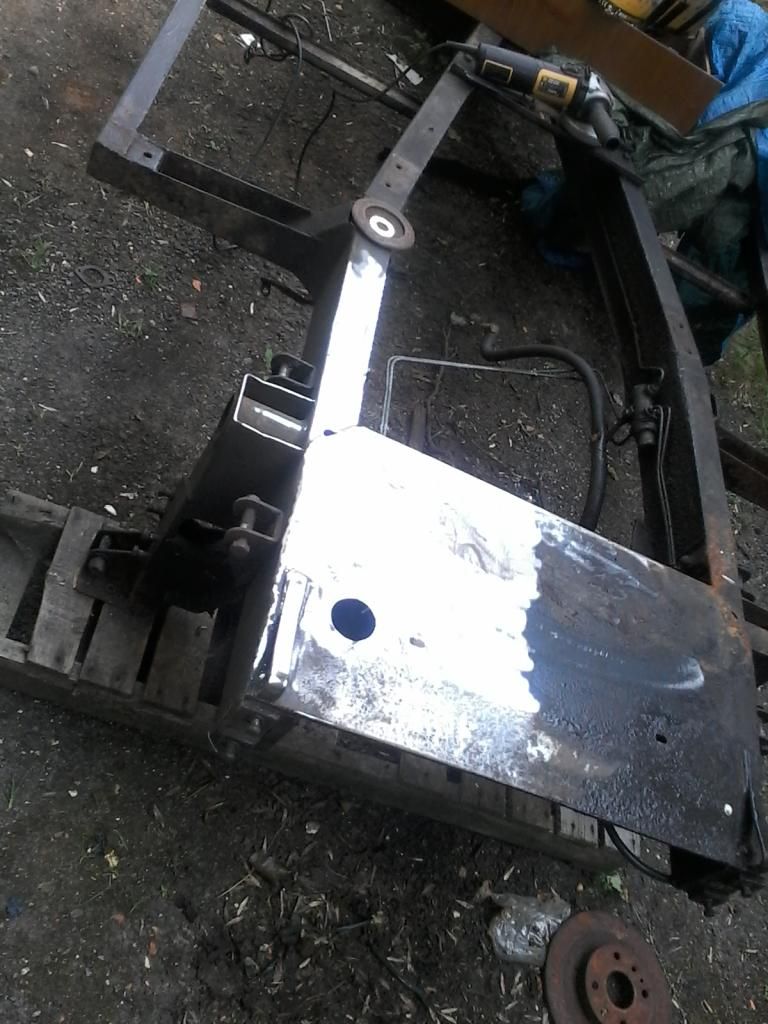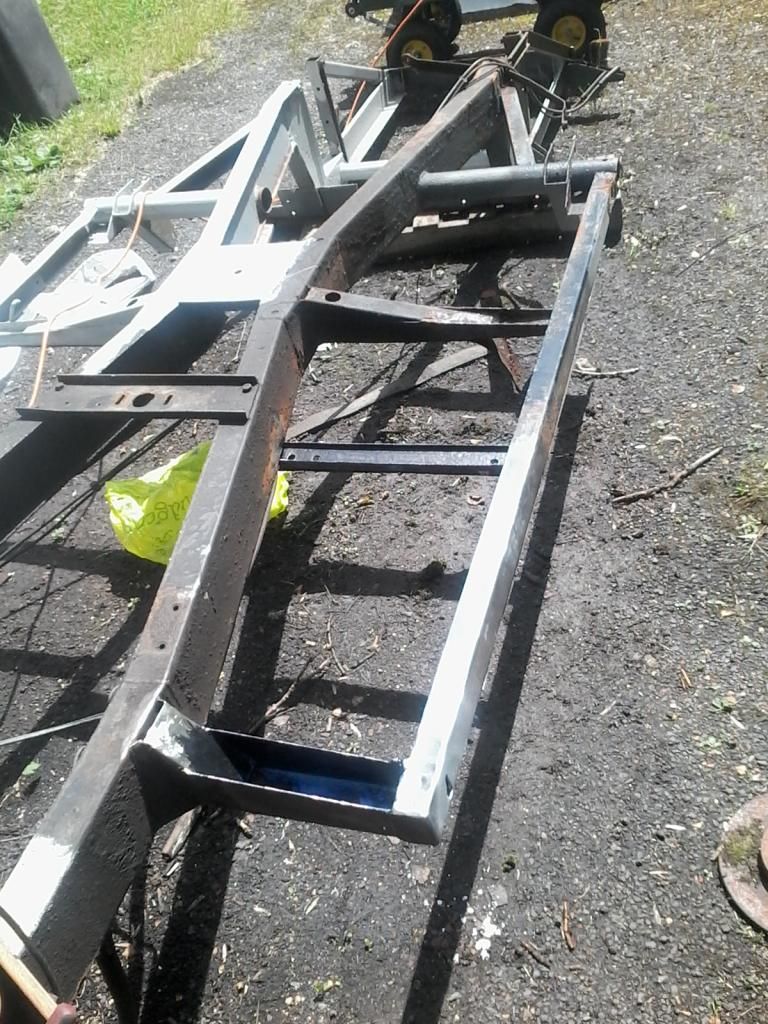 A bit of anti rust treatment on the slightly porous areas..I have started using Genolite, mostly because it sounds more dangerous than Kurust!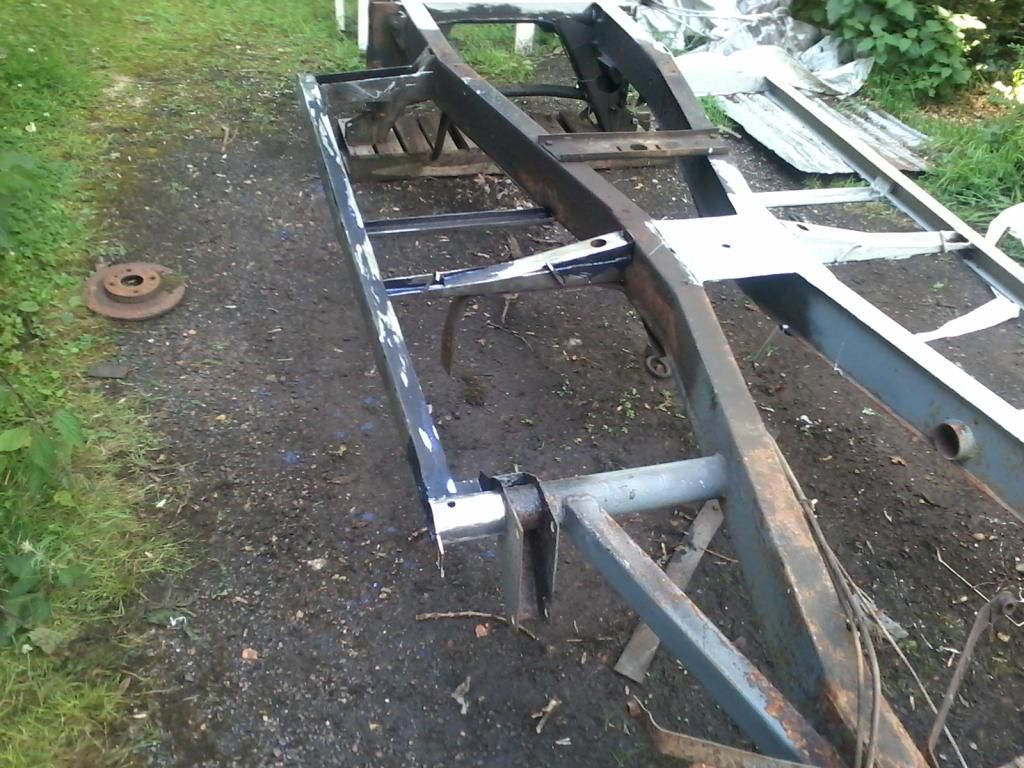 On with the paint.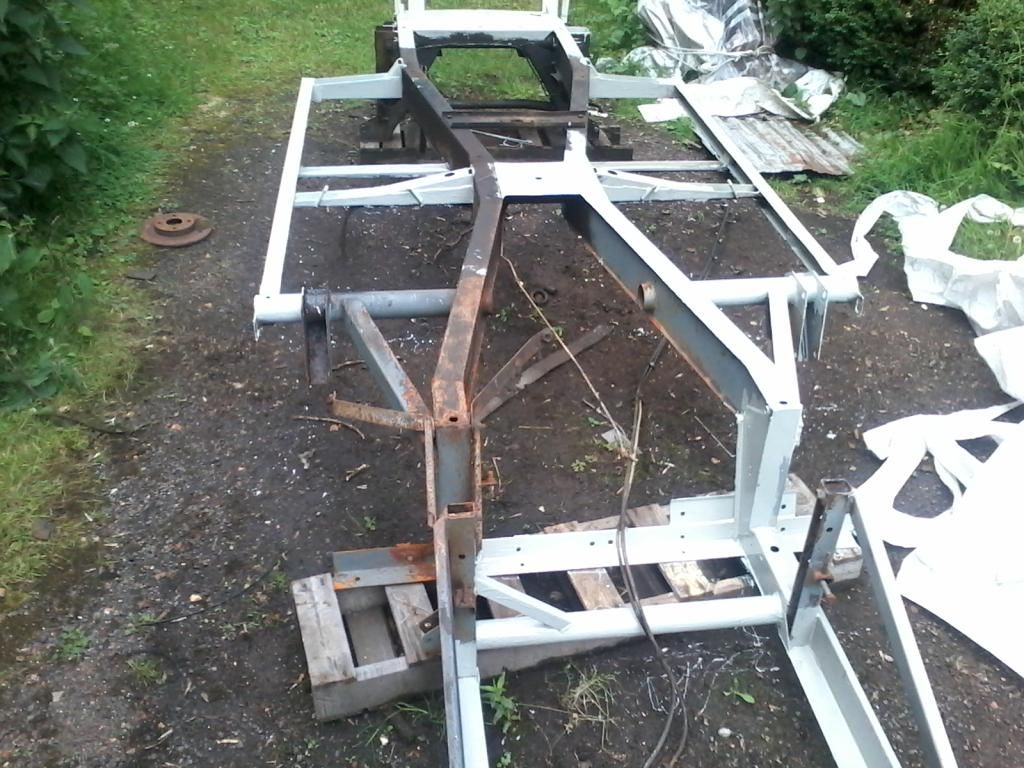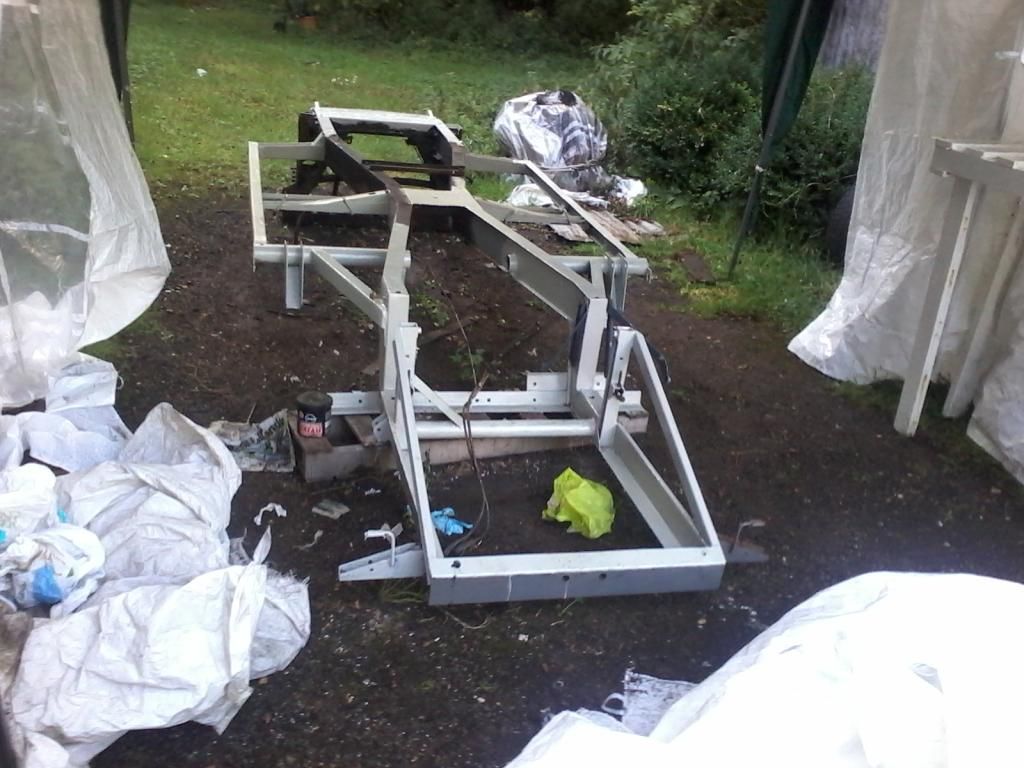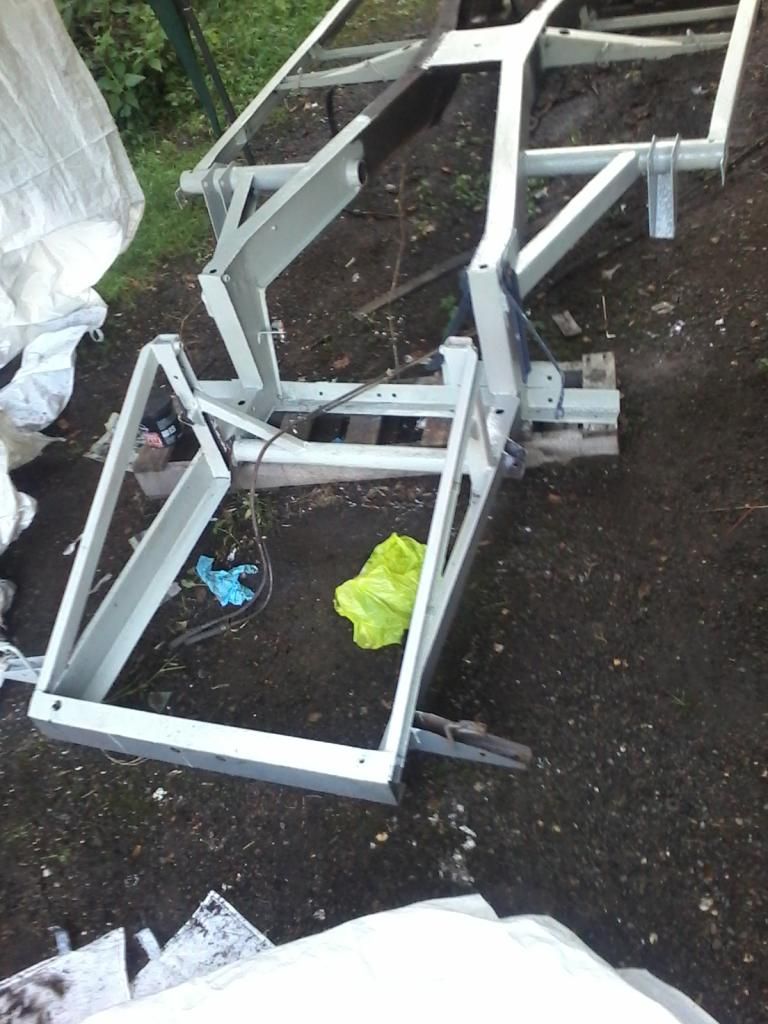 its looking a bit panda esque as the center section doesnt have the surface rust of the outer and is protected by a dose of engine oil, so I felt it best to leave it as its nice and solid.