before we start, this Project thread will evolve and be changed and edited as i remember stuff and as the cars improved and modified further, so may be worth checking from time to time its of interest to you.
Also without further ado, is the list of people without whom the car would not exist in its current form. these people have helped, given their time, services and assistnace tirelessly just so muggins here can pretend to be a racing driver!!


Claire, the long suffering girlfriend and now wife
Dad
Pete 'The 'Glass God' Silcock
Stew Bramham
Ben 'Go Faster' Gough
the family firm for constantly allowing bits of car to invade the workshops at nights and weekends (and usually my office desk too
)
and all the other Compies that we have the banter and fun with
i think a history lesson is needed first.
i started with a roadgoing 41/2yr old SS1 turbo bought from Graham Walker Ltd in 1992. from there my weird obsession with the SS1 has continued.
As a huge motorsport fan, ive followed most forms on TV or at race tracks in UK and europe.
when i finally joined the RSSOC in 97/98, i realised that there was a sprint and hillclimb championship. i popped along to my local hillclimb venue (Loton Park) and was hooked, deciding to buy another SS1 to have a go at competing in.
in the Slicemart ads, i saw an MOT failure SS1 CVH which i duly bought and used as a road car for 18 months whilst i refurbed my beloved red SS1 turbo road car. when the Turbo was finished, the CVH SS1 was redundant, so i thought long and hard (seconds...) before embarking on building my first sprint and hillclimb car.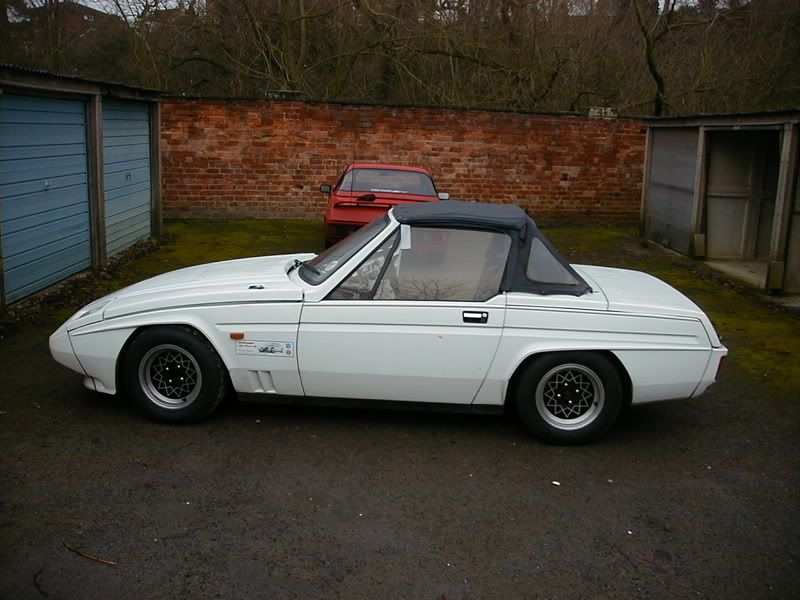 the car was campaigned for 3 seasons, and proved to be very effective with superb handling but ultimately down on power to the other Super Mod turbos and big V6s.
i bought my current car in April 2004, from Nigel Reeves, the then RSSOC SS1 Registrar and ex-RSSOC Champion. Nigel had run the car for a number of seasons, evolving from Std class, through Modified, and then to Super Modified for the majority of its competition career in Nigels hands.
i bought the car and immediately added the liveries of my then employer and also my families firm but that was about it for mods for 4 meetings.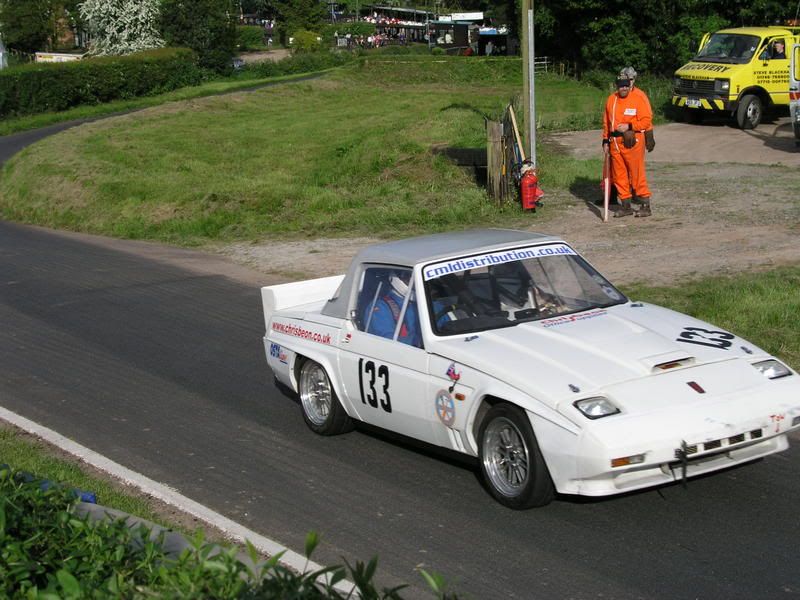 the first season was susccessful, if expensive, as i manged to destroy the engine at the august RSSOC event and yet still win the Super Modified class for the year
the winter saw a new engine purchsed from Graham Walkers in Chester, and then stripped down and modified with custiom made pistons from the US, forged steel conrods, a bespoke camshaft from Autosprint in Birmingham and lots of other mods to ensure the new engine would be as bullet proof as possible.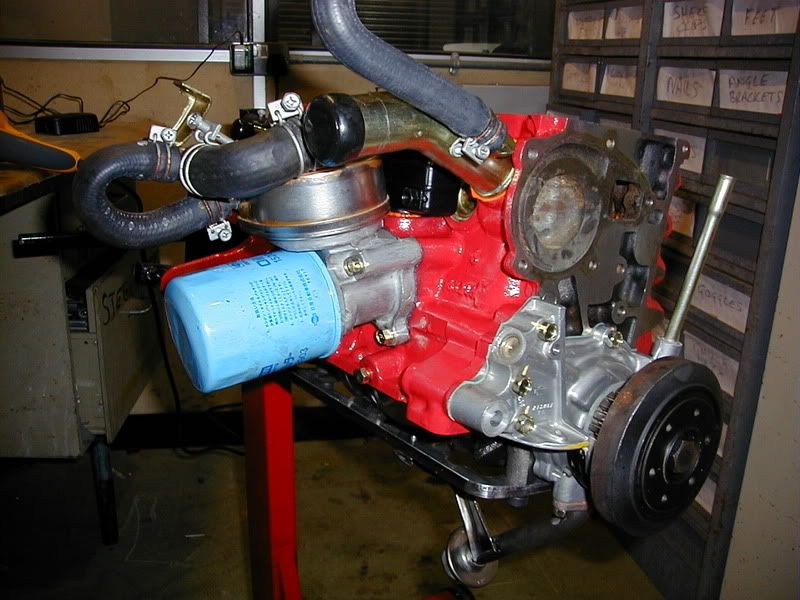 the car took its first tentative laps at a pre-season test day at Curborough in March, the scene of the original engines demise 9 months earlier