Moderators: scimjim, philhoward, erikscimitardemon, Roger Pennington, Lukeyboy46
RSSOC Member
Posts: 244
Joined: Tue Apr 20, 2010 3:29 pm
Location: Forest Town, Mansfield
Been thanked: 2 times
Hi Phil

As I no longer have the SST can you remove me from the list pls.

Many thanks
Mike
Mike Storey
1996 Nissan QX 3.0ltr SEL
2004 Mondeo MKIII 130TDCi Estate
Previous: -1990 SST 1800Ti, 1993 Sabre 1400, 1992 Sabre 1400 (based on 1991 SST), 1972 se5a gte, 1968 SE4b Coupe
---
Supersub
Hi phil as i purchased mikes SST can you put me down as a possible This is only not a firm order as 1 Been going on for 7 years up to now and who knows how much longer and 2 no idea of the price but i want a spare.
---
sub zero
RSSOC Member
Posts: 13451
Joined: Tue Aug 22, 2006 5:13 pm
Location: Shrewsbury, Shropshire
Has thanked: 125 times
Been thanked: 162 times
Contact:
There's an original manifold and elbow on ebay now, paul maddison is seller along with few other Ti bits
Racing is life, everything before and after, is just waiting--Steve McQueen
6 time Class Champ, 2006 & 2014 SSSC Champion
RIP Batmobile, await the Rise of Dark Knight 8)
Sabre 'Light Sabre' 360hp!!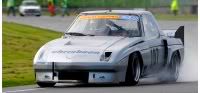 ---
CNHSS1