Moderators: scimjim, Lukeyboy46, erikscimitardemon, Roger Pennington, philhoward, Terry Rickard
RSSOC Member
Posts: 1585
Joined: Sat Nov 23, 2013 11:09 pm
Location: Avon (F)
Has thanked: 46 times
Been thanked: 18 times
It has been several times that some friends at
English Rencart
told me that they had seen a Scimitar somewhere near our place.
Eventually one guy could give me a good hint as to where the car could be, and yesterday I went for a blat in the Caterham and
decided to give it a try ... and guess what I found
... yes, this same yellow SE5a, good old
PHS 966 M
The car is currently stored along a wall in front of a small car/bike workshop and has not moved for ages, it is starting to get
an even coating of mushrooms & algaes - the area is very humid, there is a river just accross the road - fortunately no grass
underneath, so for the time being it's only the body that becomes green, while the interior is not too bad. The engine bay is
another story
I talked to the guy who has the workshop, and all he could tell me really is that the car belongs to a friend/acquaintance
who is a lebanese guy living most of the time in England, and sometimes coming to France. The owner's name would be
Nicolas Bitard
- not sure about the spelling, and no need to ask me was bitard means in french
-
The guy at the workshop does not know what the owner plans to do with this car, apparently he's changed his mind
several times about it
He did ask me how much it may be worth, I just replied 'not much in the current state',
certainly NOT the 11,500 euros or even 7,700 euros that were advertised in the past.
I did leave my name & phone number to the guy, so that he could tell the owner that the car has been spotted by
Scimitar France. I was allowed to take a few pictures of the car - but 'masking the number please' - which I am enclosing here.
Jim, I tried to find the serial number in the engine bay, no luck
but it seems that you have it already in your files (?)
Cheers,
Fred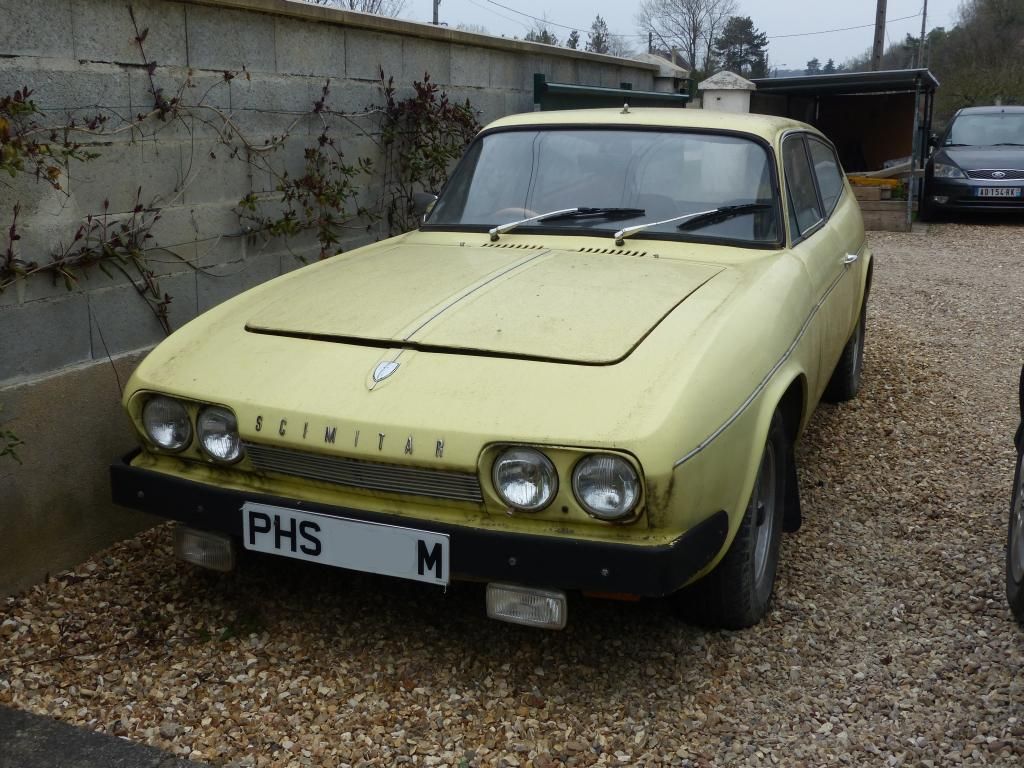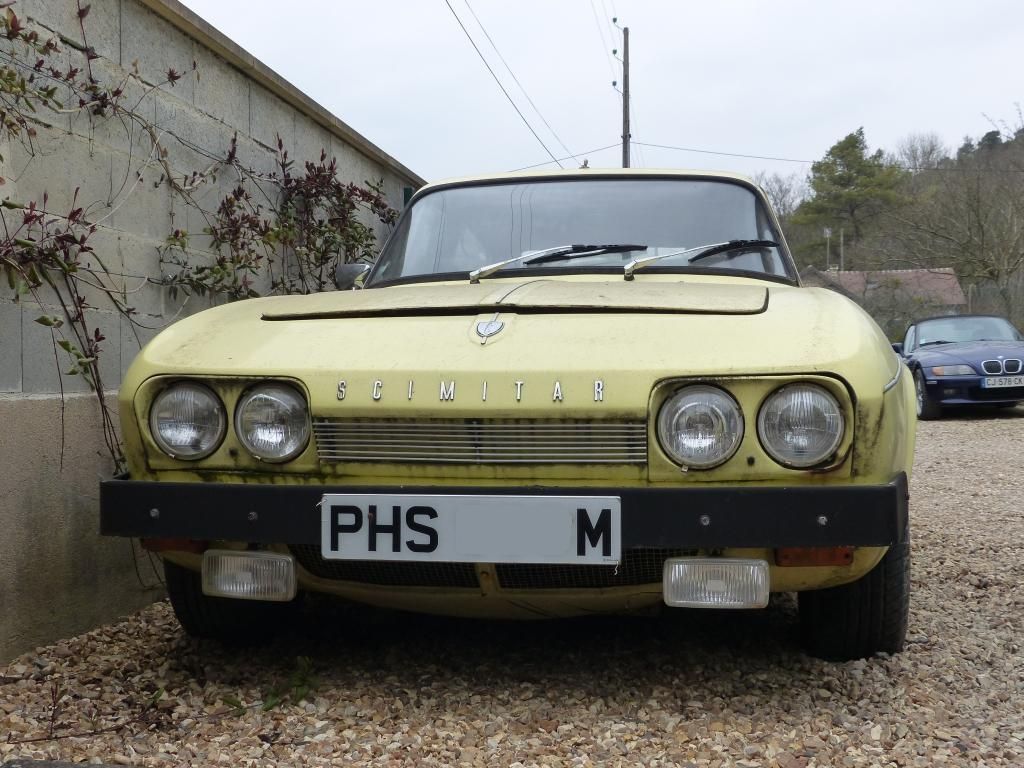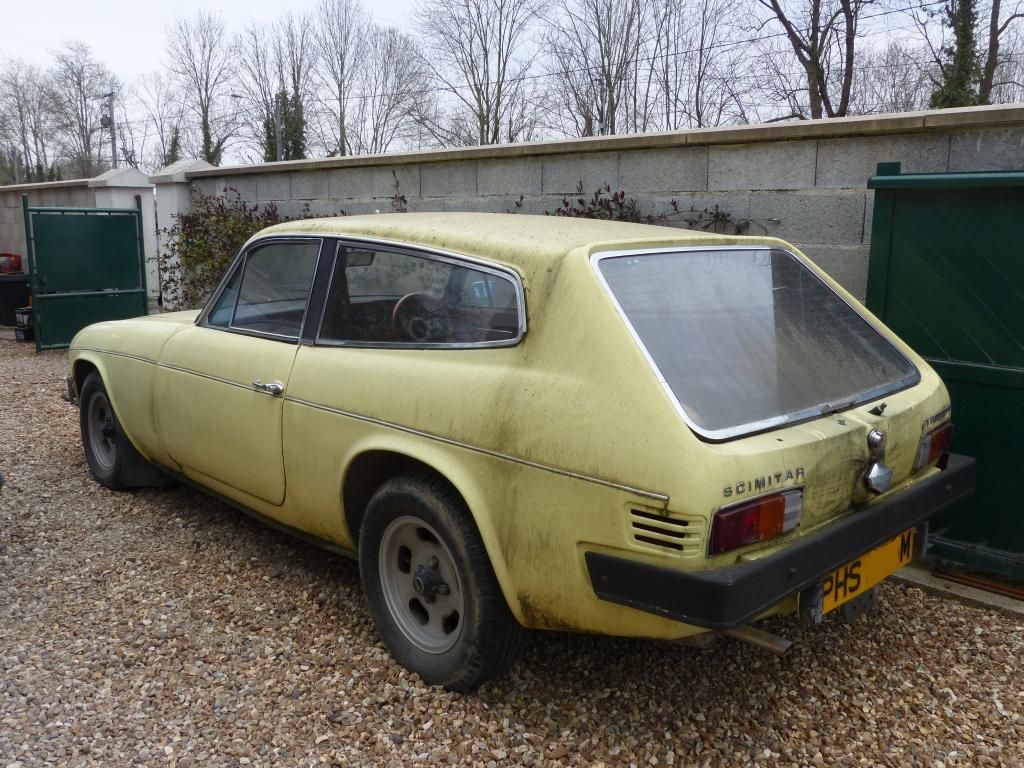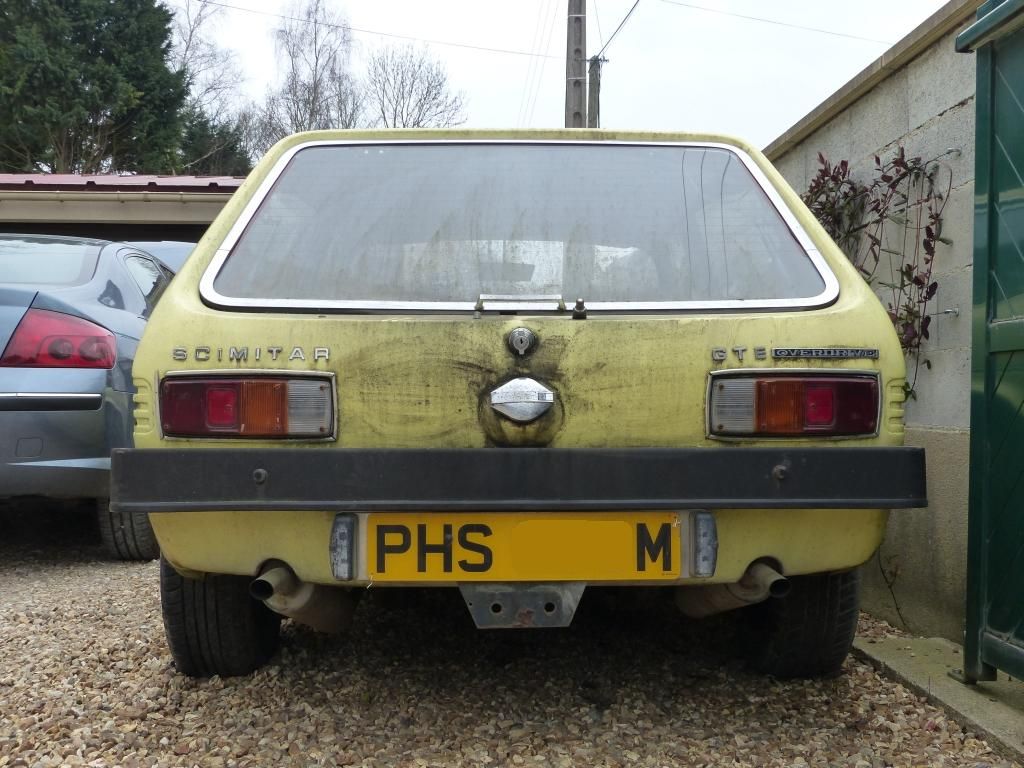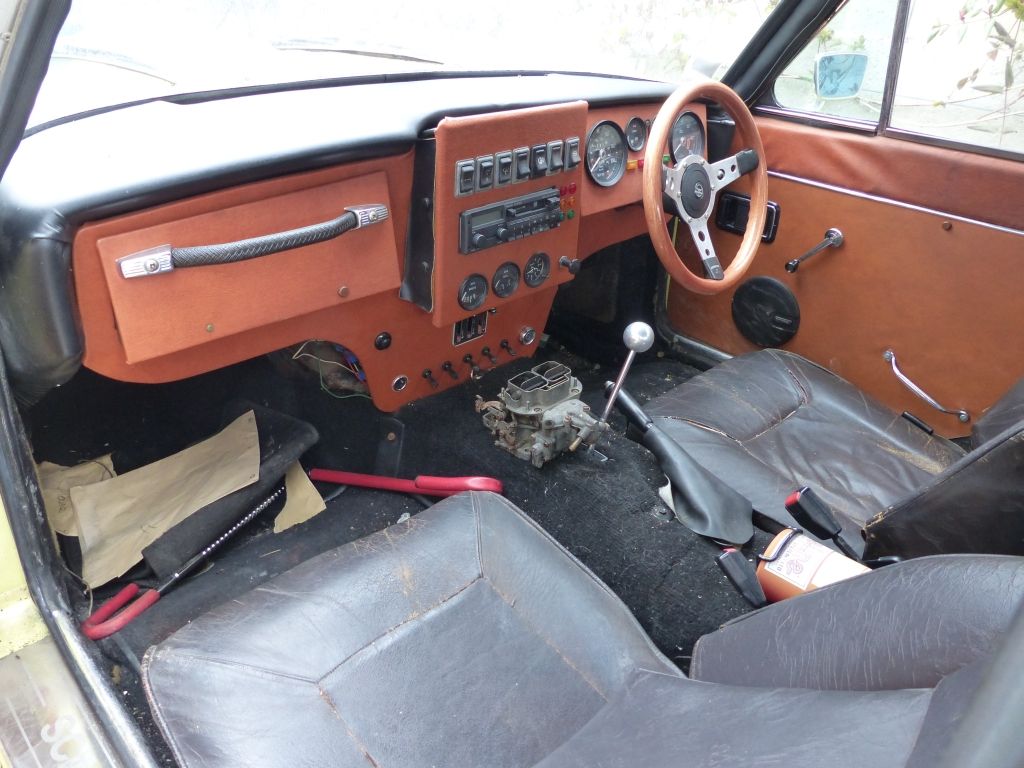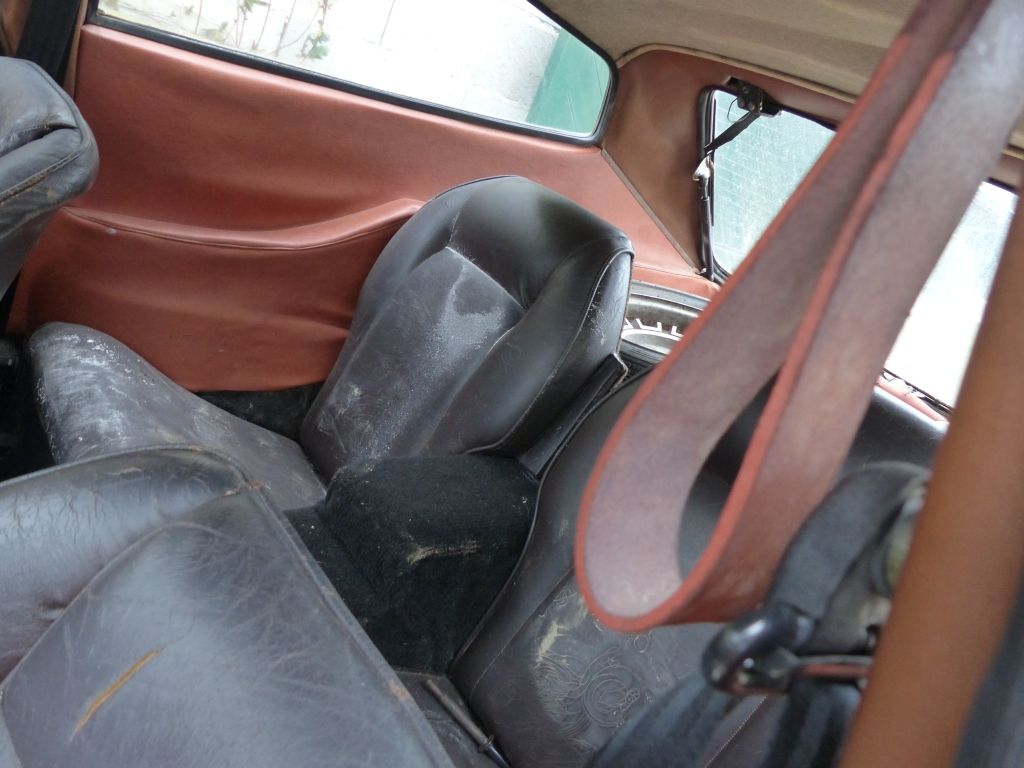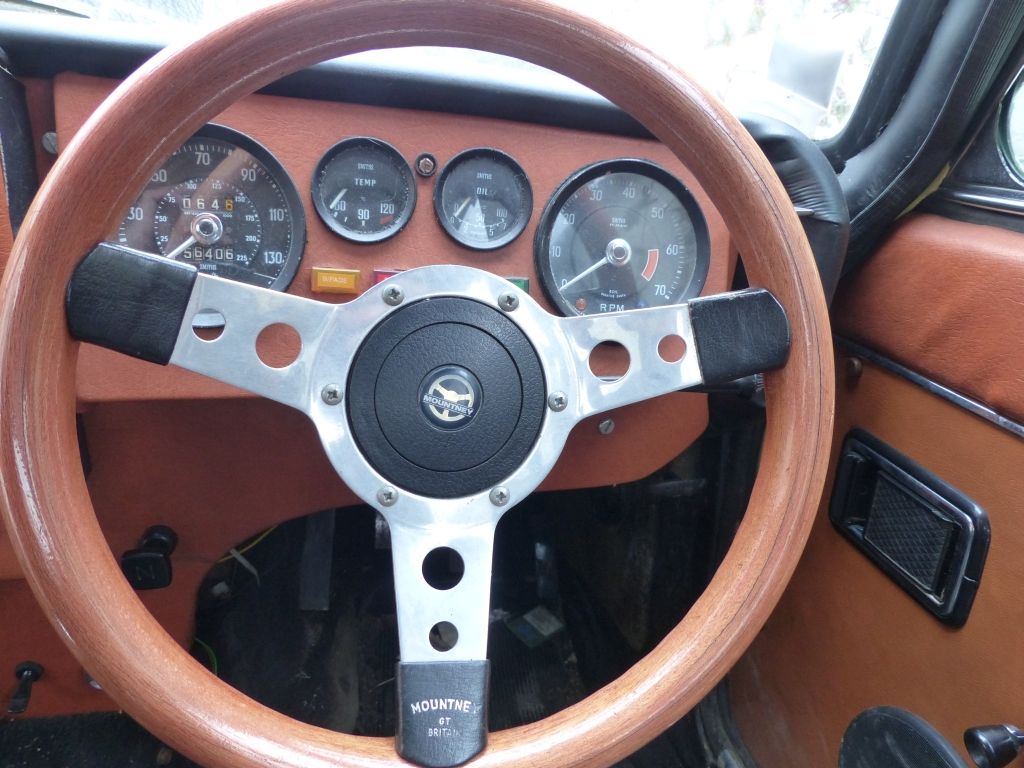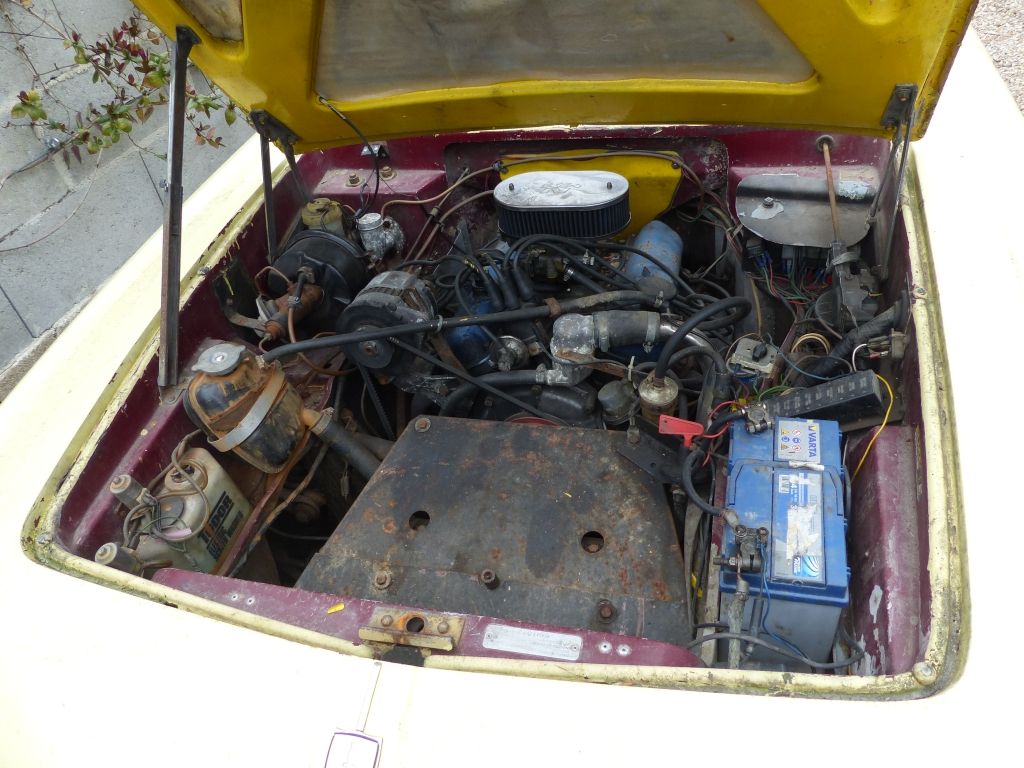 now: Scimitar SE5 ('71), Scimitar SE6a ('79), Scimitar SST 1800Ti ('90), Ford Anglia LHD ('61), Ford Consul Capri LHD ('61), TVR Chimaera 400 ('96), Caterham SV ('10), Lexus IS200 ('04), Austin Metro 1000 ('82)
past: Mitsubishi Celeste ('77), Alfetta Quadrifoglio ('85), Nissan Maxima ('95)
---
tanuki