Day 3 (Saturday 26th)
mileage: 305 to 496 (191 miles)
After enjoying breakfast & coffee with our host, and much admired his house (he's an architect), it was time to leave as we had quite a bit of road to do in order to arrive safely at the rendez-vous in Piolenc near 14:30. Cars started fine, and drove well all the way down to the Rhone valley, with a nice descent along a canyon, a quick pit stop to refill the tanks … and a nice lunchbreak at a typical restaurant on the roadside … so far all good
We managed to arrive at the Musee de la Nationale 7 sharp on time – and we missed the entrance as expected -.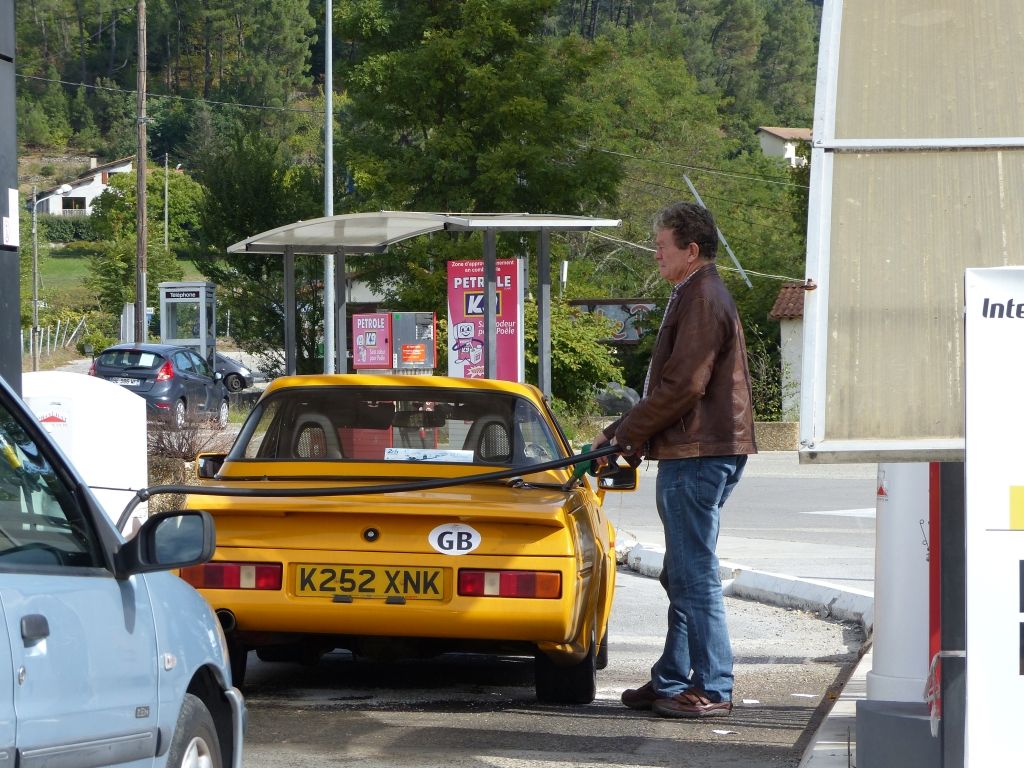 You already have the details of the happenings on that day in the
Sortie SouthoFrance thread
: visit of the museum, visit of the Cave des Vignerons near Gigondas … and arrival at our Hotel in Montmirail.
Kinky
, the
Flying Sub
(aka
Custard
in France) and
Brownie
were happy to have joined the herd of Scimitars and were impatient to climb up the Mont Ventoux on the next day !
Photo courtesy of Jorg Schumbert: