Vuillafans is an idyllic village in the beautiful Vallée de la Loue, in the Doubs, between Besancon and Pontarlier. Three years ago a small group of residents had the idea of organising an auto/moto gathering in memory of a friend who had recently died, and the response has been phenomenal. This year's event was held over the weekend of May 21-22, the weather was "au rendezvous", and more than 150 bikers rubbed shoulders and shared good humour , beer, music,dancing and conviviality with more than 100 car enthusiasts.The event was well publicised and the public turned up in thousands. I went in response to an appeal for English cars and found myself parked alongside a Rolls Royce Spirit (1982) flying a huge Union flag, in front of a tent completely decorated in British colours, provided by lovely character named Jean-Lou who was sporting a "Brit" polo-shirt and a top hat! We parked our deck-chairs, shared a couple of beers , and so began 48 hours of light-hearted fun .In our little "English Corner" we were joined at various intervals by a Spitfire, two Minis, two Midgets, two TVRs, an MGA/B hybrid, while all around us the field filled up with a rich and varied collection of cars, bikes, and trikes of all flavours and colours. Trade stands,non-stop food and drink bars, and live entertainment completed the recipe . There was a campsite available which was rapidly filled up by the bikers , so Jean-Lou and I dossed-down in our cars, and slept quite well after the music stopped at 1-00am. I went mad with the camera until I ran out of batteries , so here is a selection - a large selection !
The "English Corner"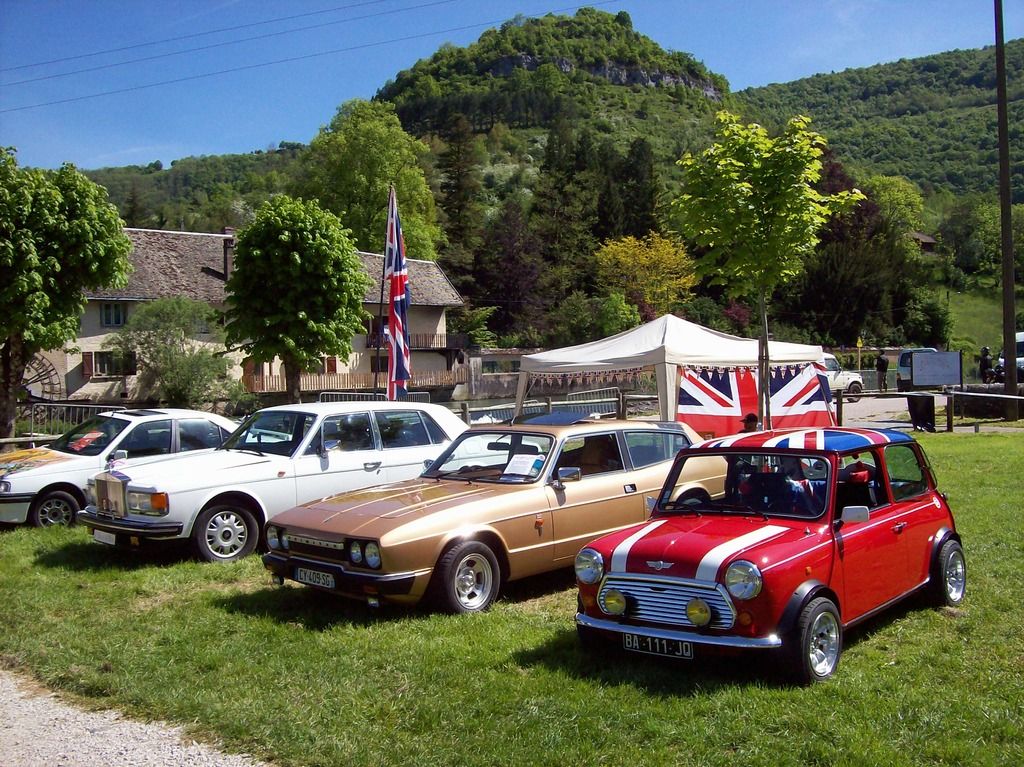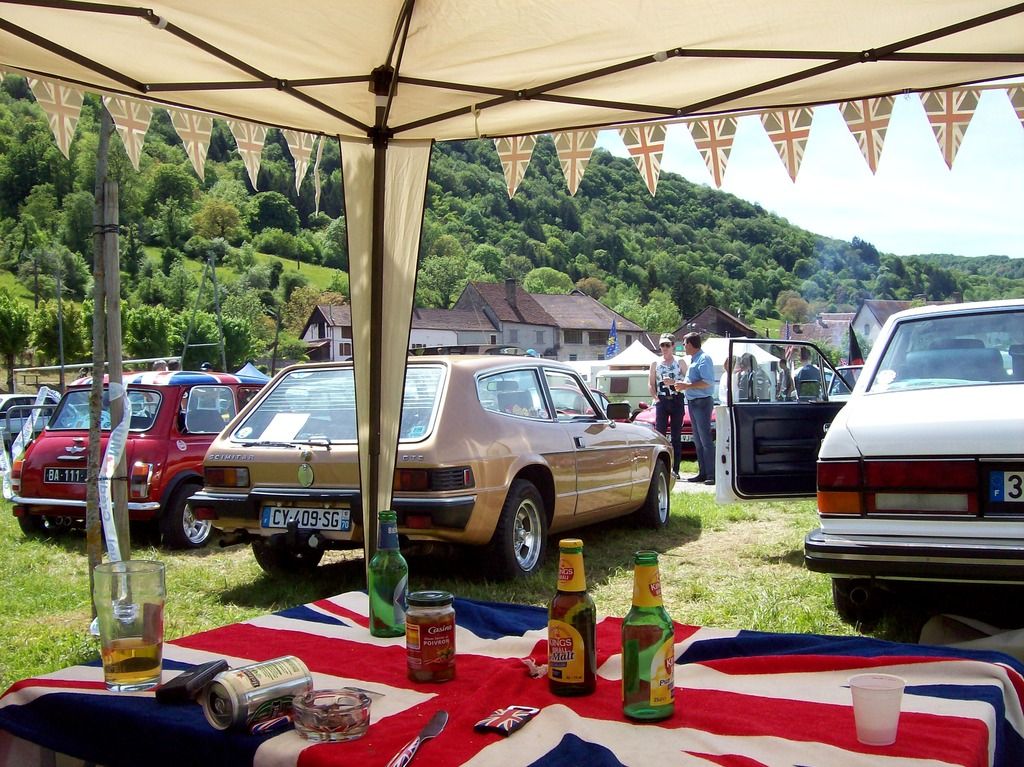 10 O'clock Sunday Morning . By mid-day the field was packed.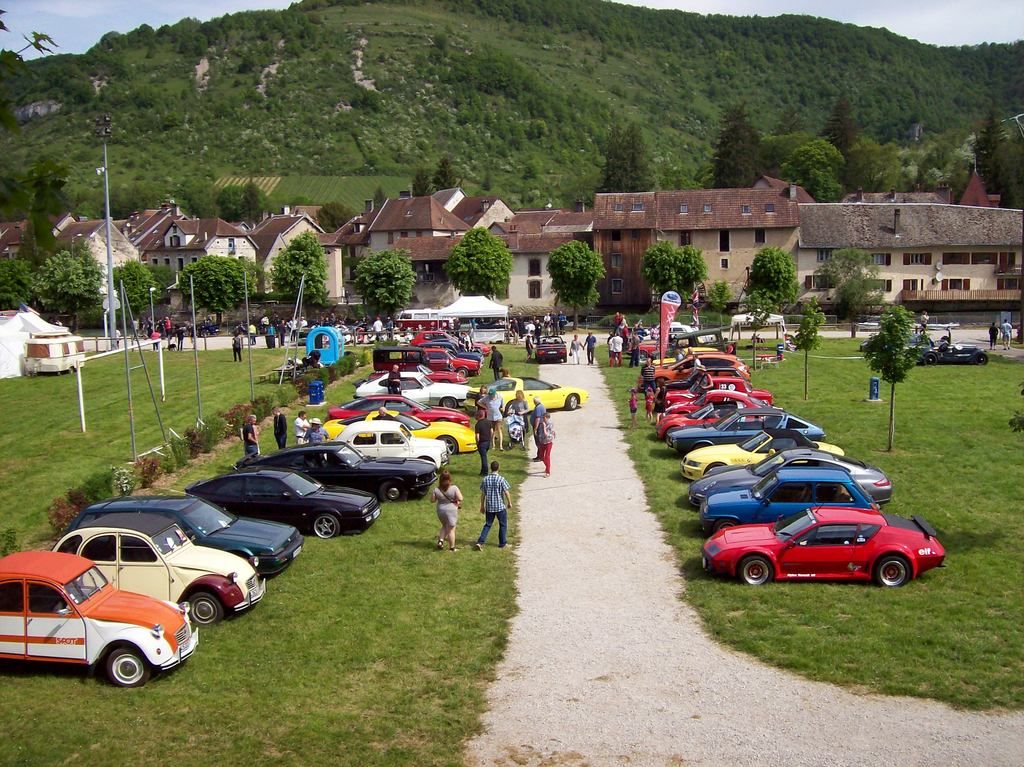 Now that's a real Alpine A110!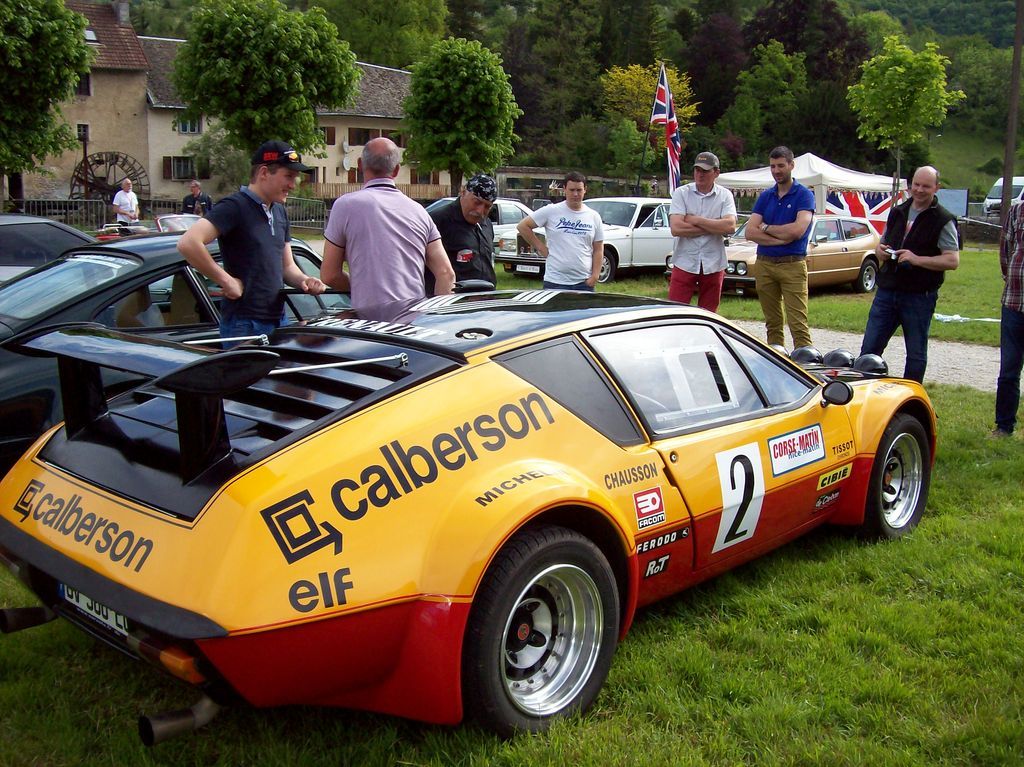 An MGA/B hybrid, made from an abandoned hulk re-imported from U.S.A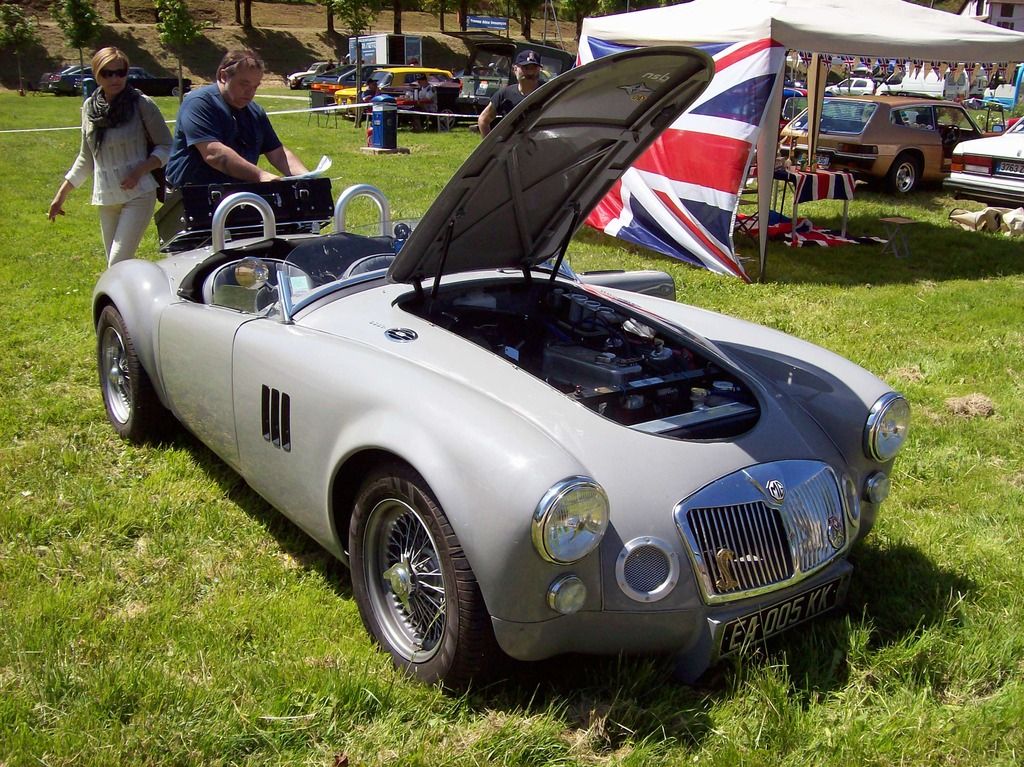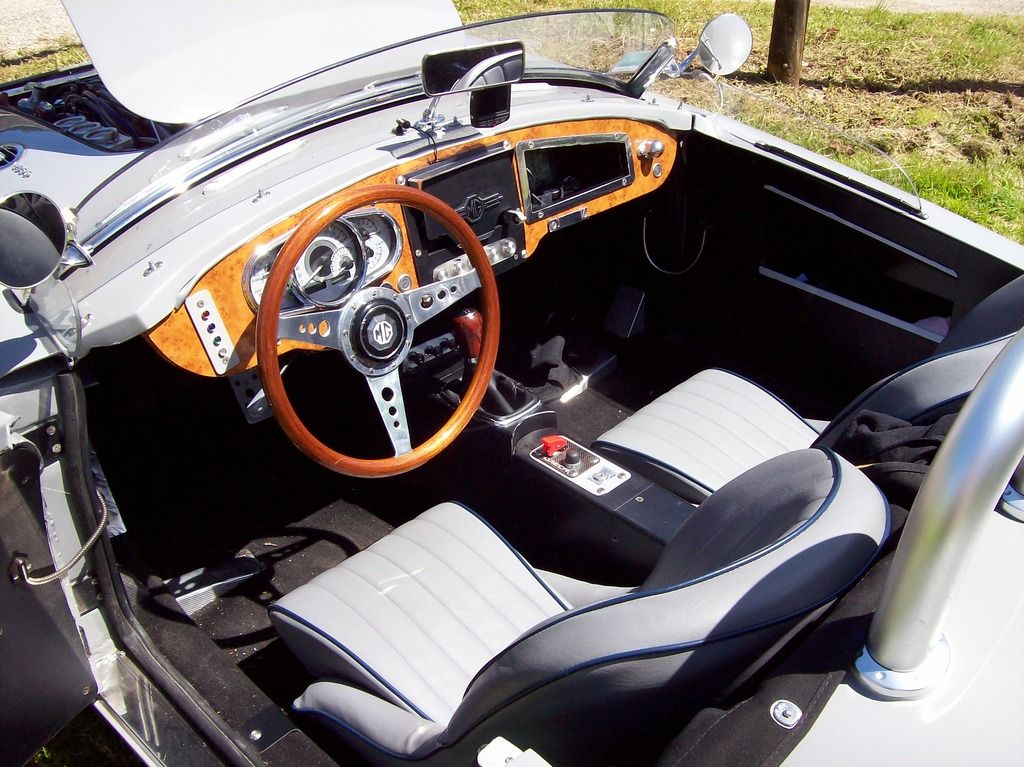 A few details . First of all, spot the common feature of a Rolls- Royce Spirit and an SE6A :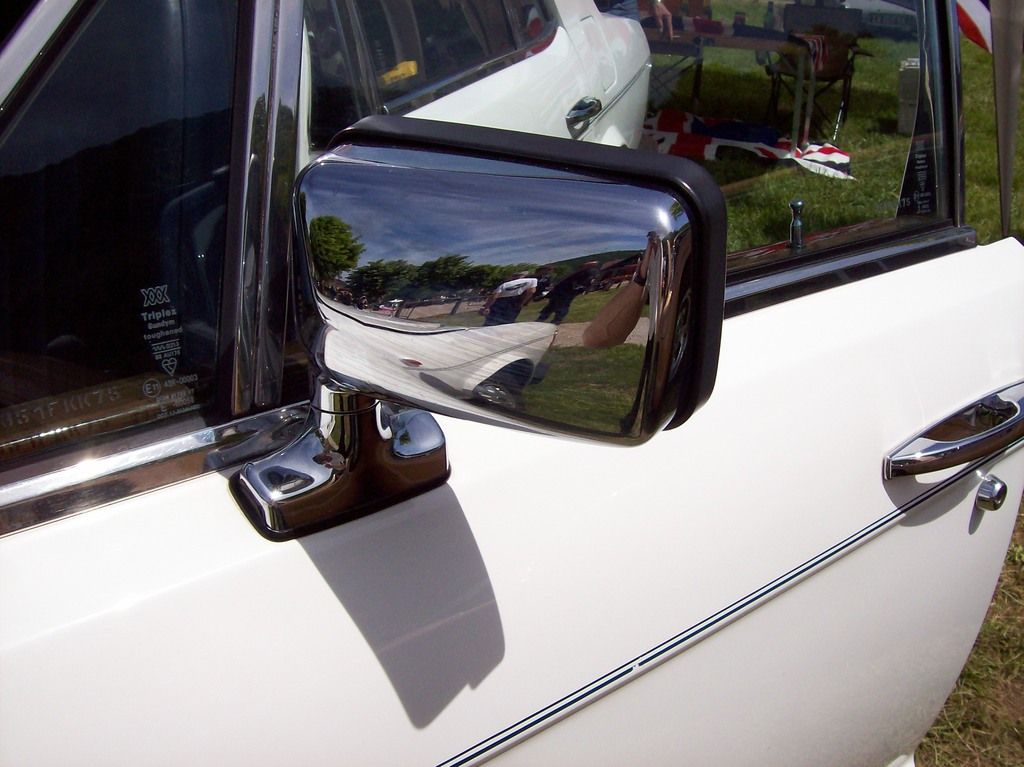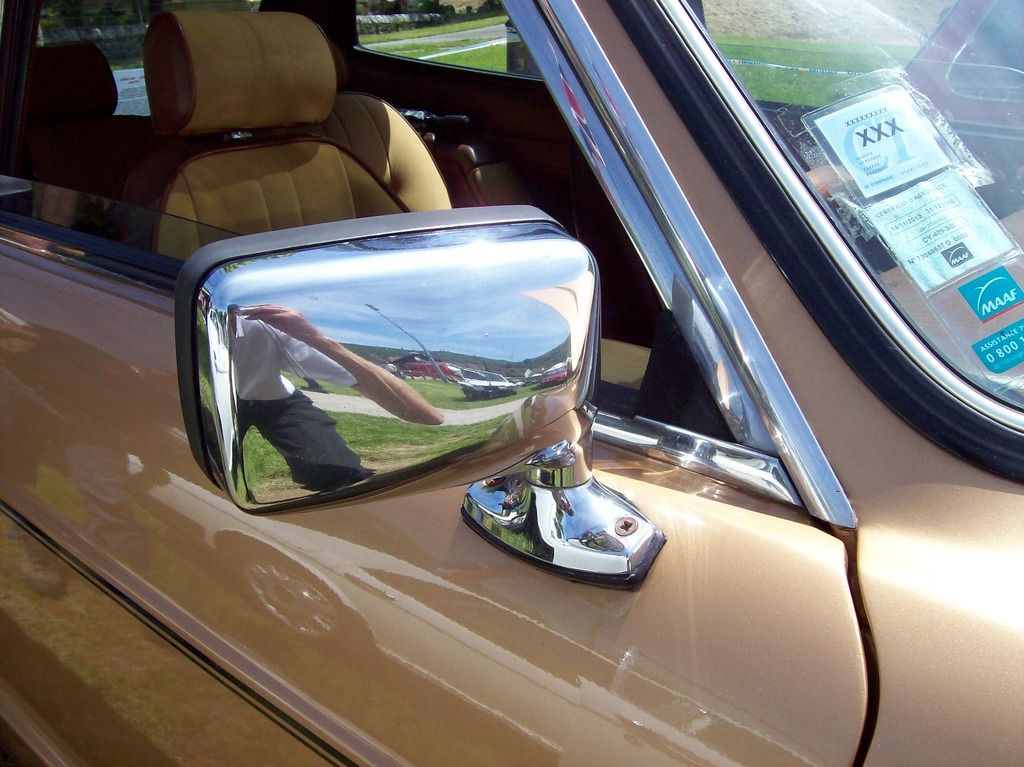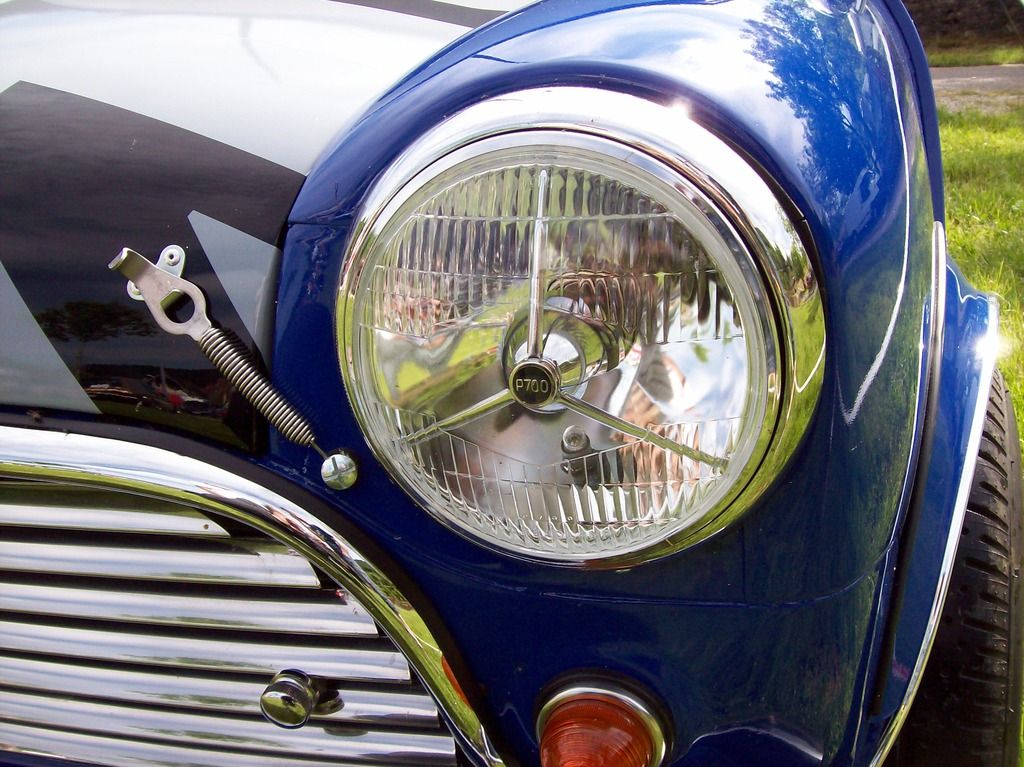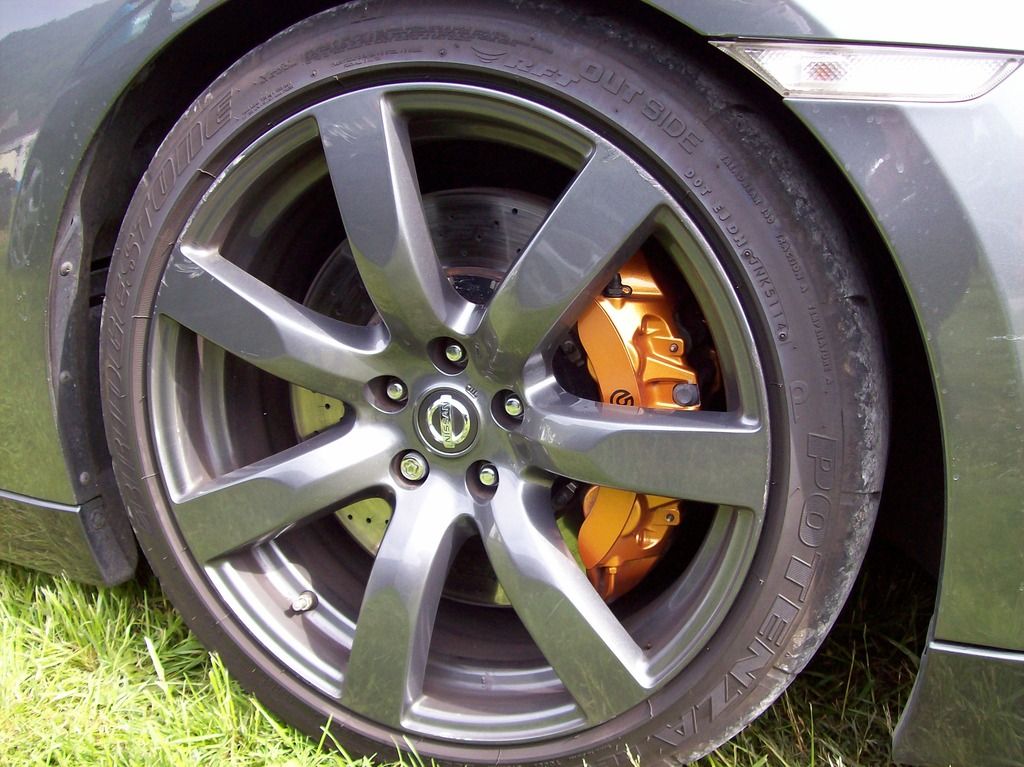 More pictures to follow