May-Day fell on a Sunday this year, so I was left on my own again(Wifey works every weekend in Spring & Summer) . I had heard there was an automobile club at Vesoul , meeting on the first Sunday of every month, but I had never managed to get there on the right day , so this time I made the effort and I discovered Vehicules Nostalgie 70. The weather was appalling - cold, wet & windy- but about 20 brave souls turned out in their old cars and I got a real welcome. They promised there would be a much better turn-out for their 15th. Anniversary meet next month ; however, that clashes with the G.P de l'Age d'Or at Dijon-Prenois, so I shall be flying the Union Flag along with the two Freds , Jörg, John, and hopefully some others from "oop North".
You all know what my SE6A looks like, so here are some(nearly all) of the other local classics I encountered on Sunday. There were hardly any British cars.
An eclectic line-up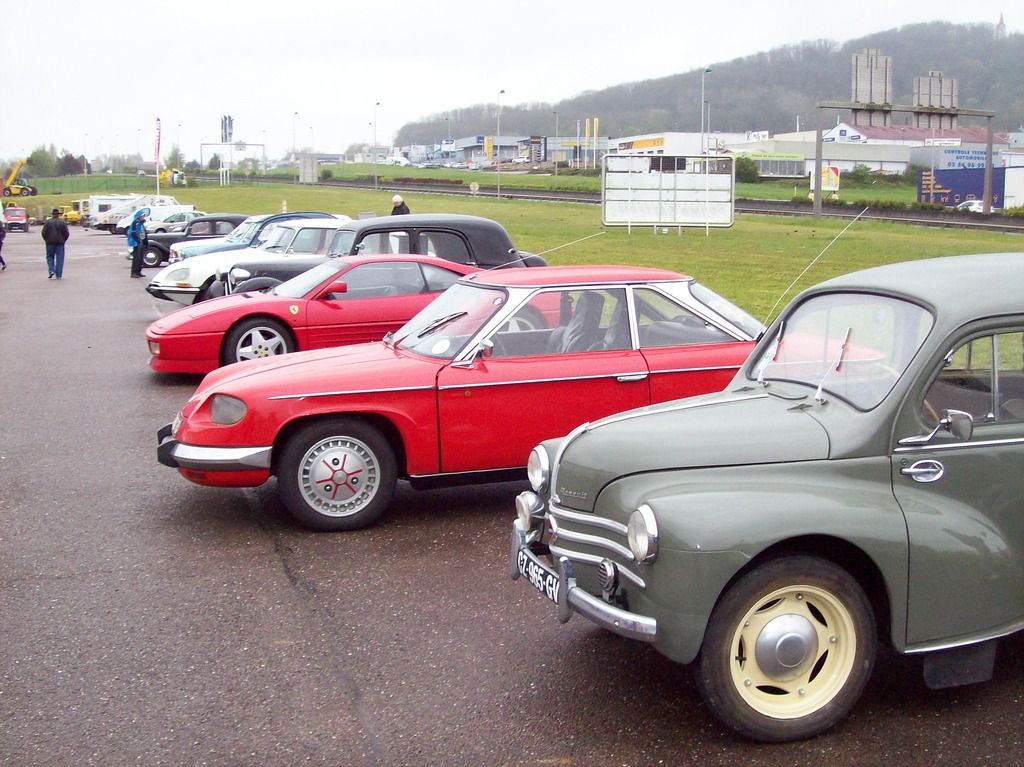 Only one British car in sight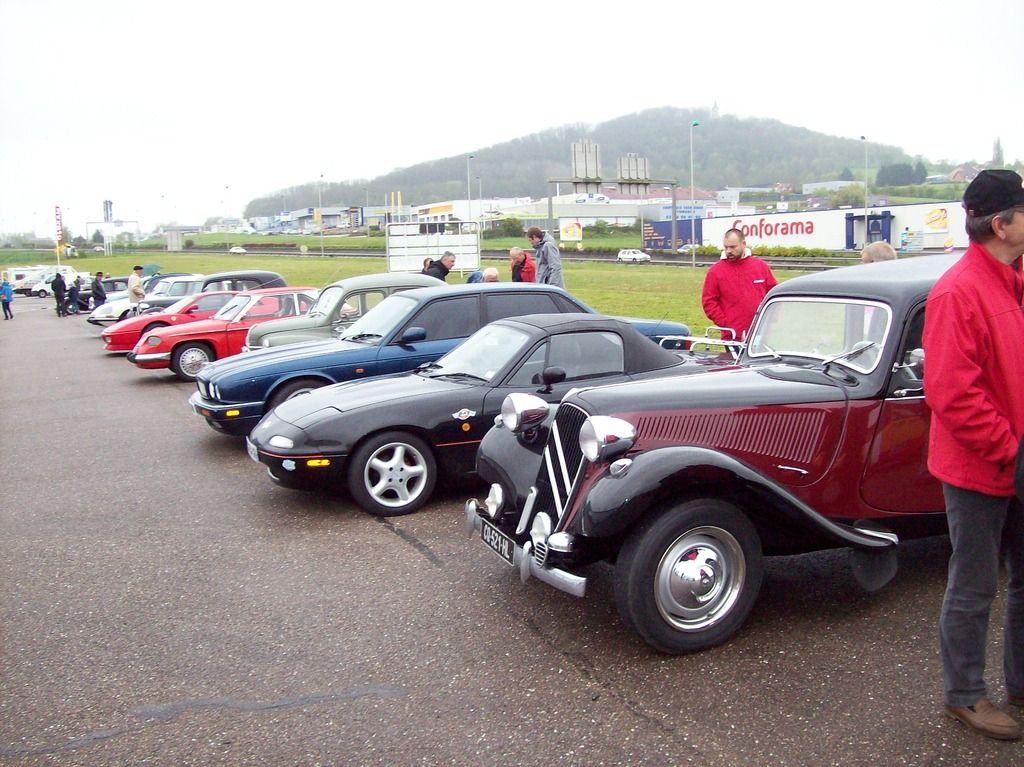 The Muscle corner.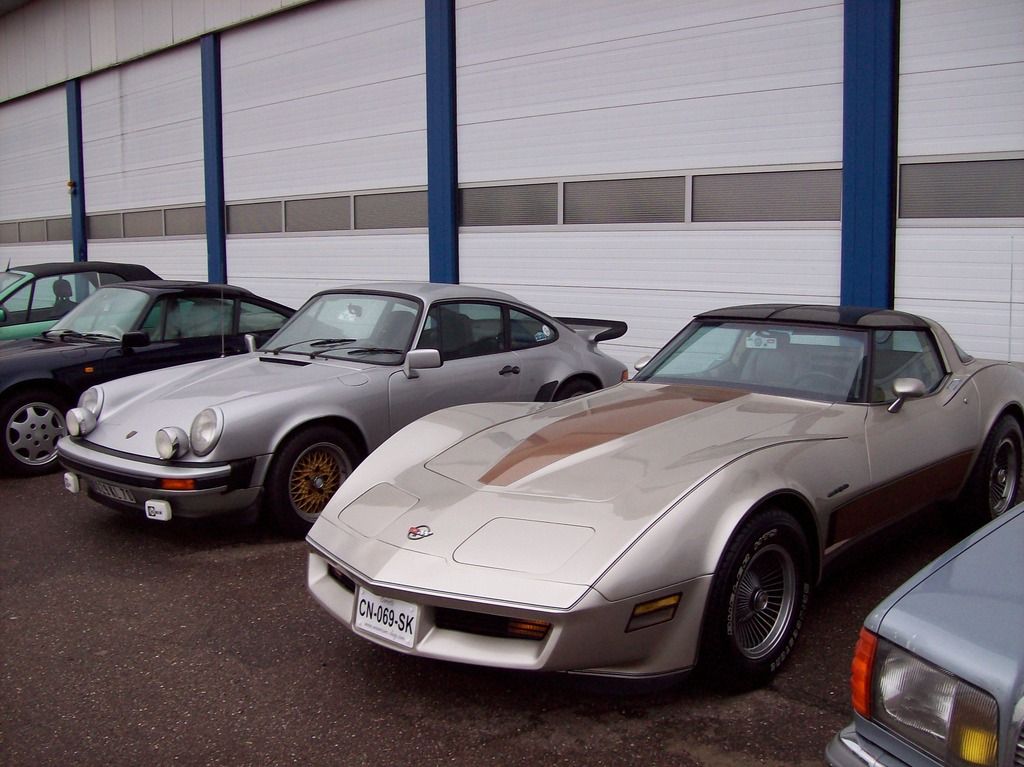 Rare & lovely: a Peugeot 204 Cabriolet, and an Opel GT.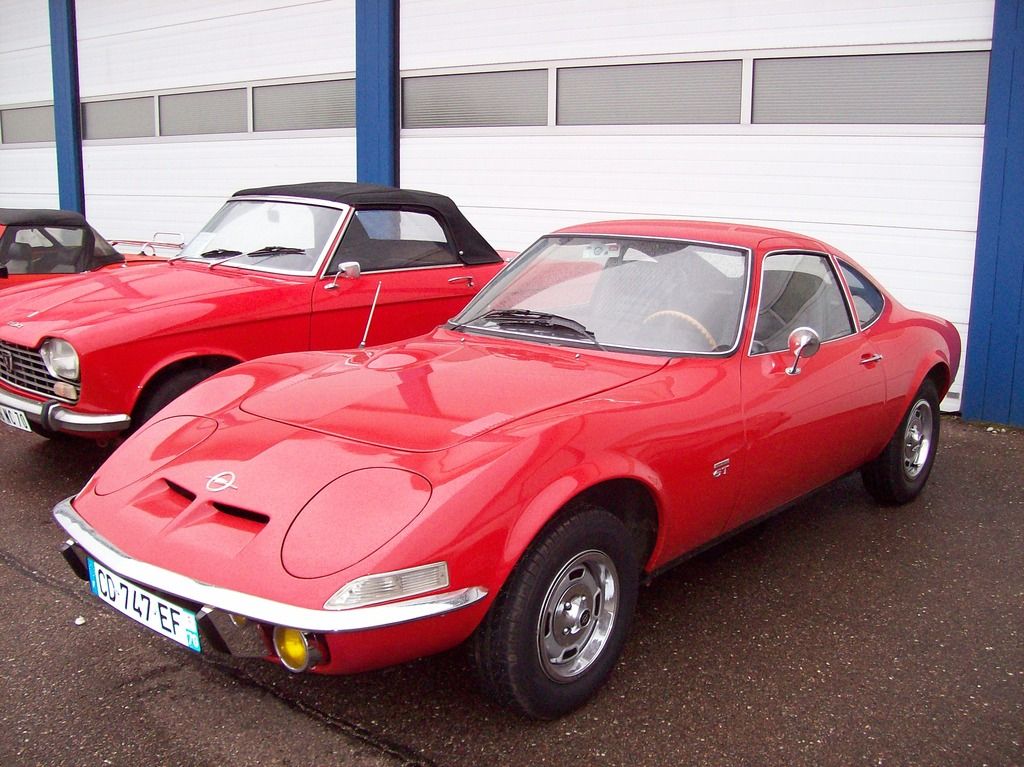 No words to describe this! Actually I would like the scheme in a different colour.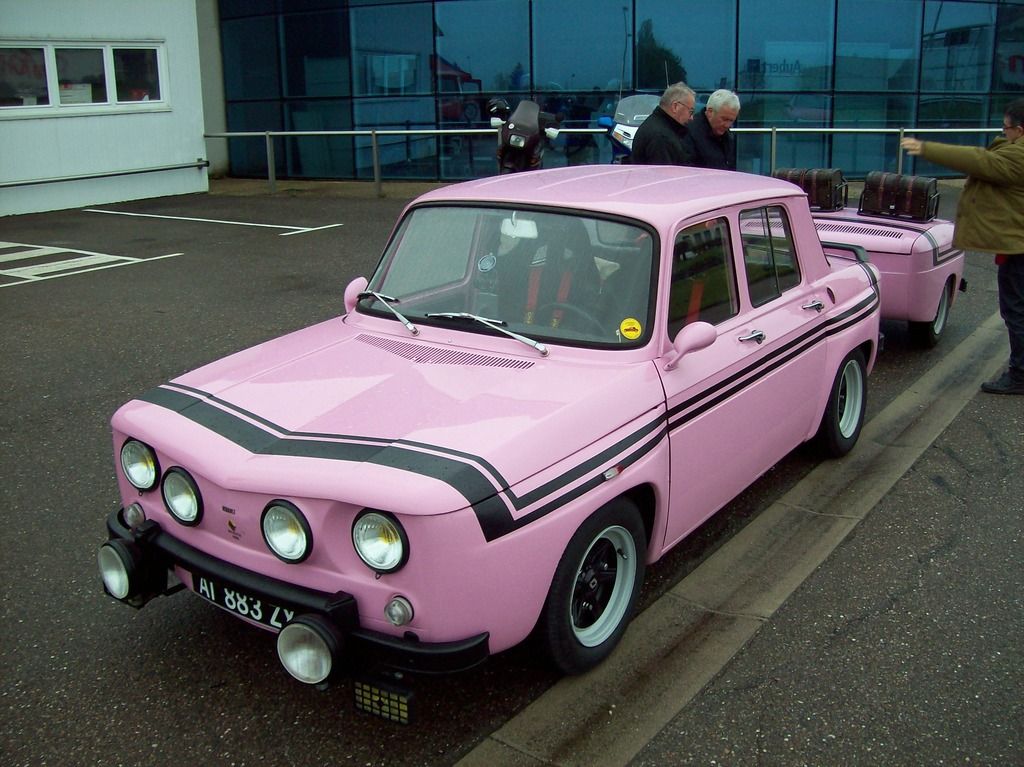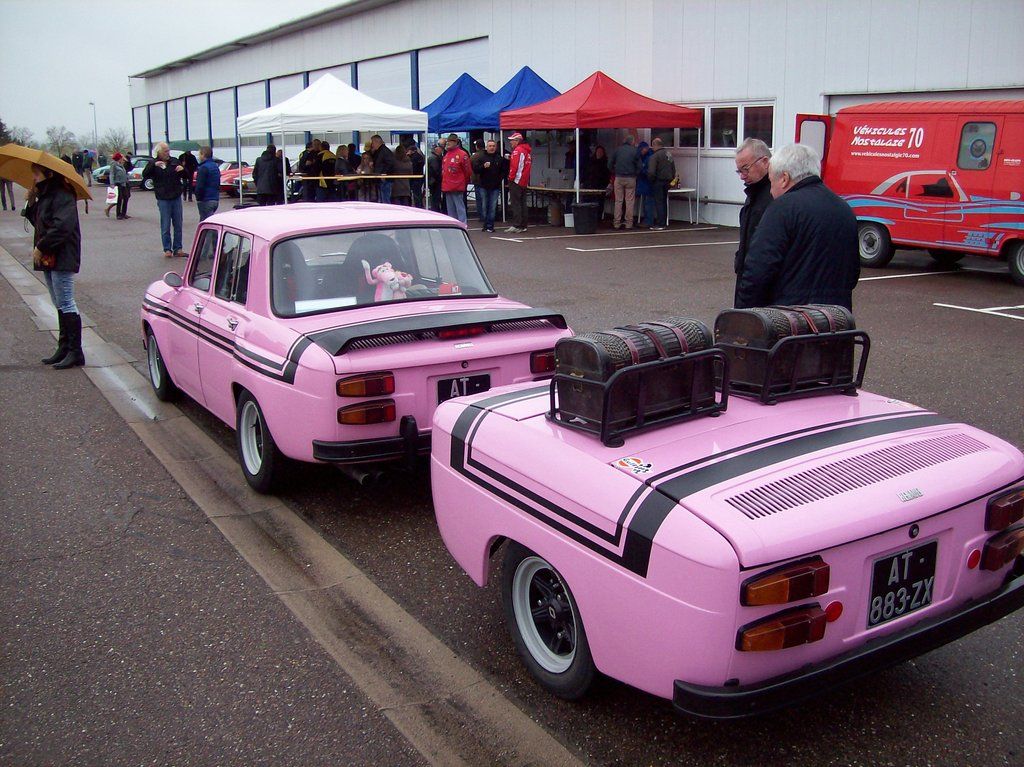 Another little "Brit" hiding among the crowd. The young man wearing a "ratter" owns a Lotus Elyse undergoing restoration.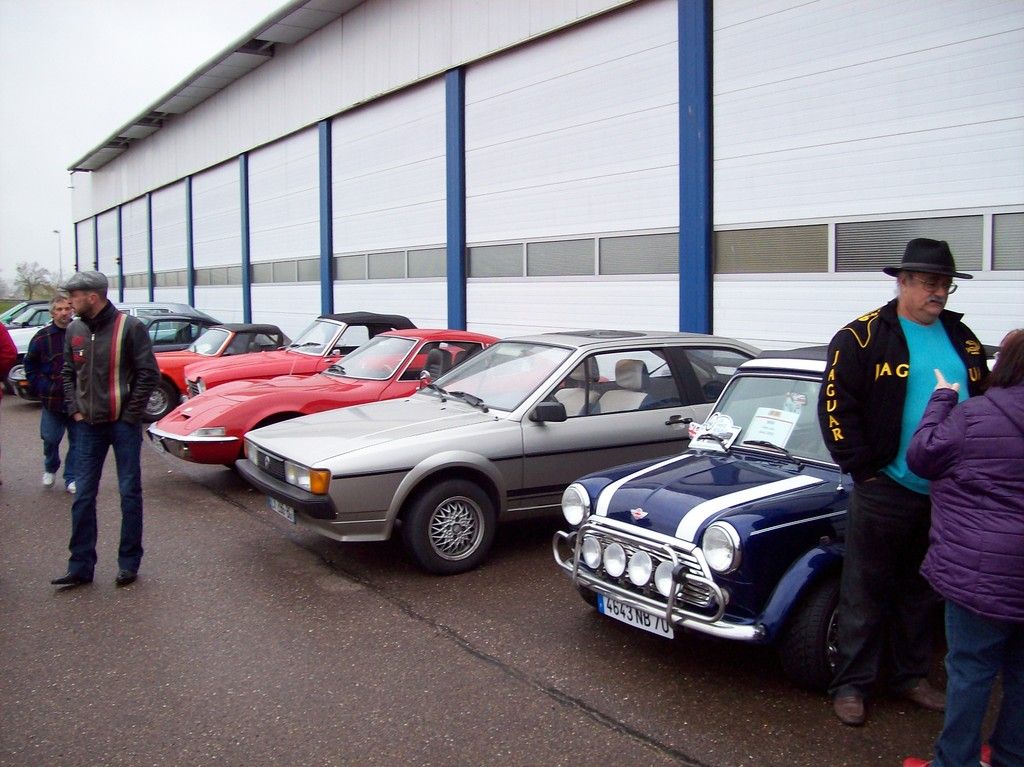 Even the club's mobile hospitality waggon is a collectors' piece .